By Jordan Phelps
After watching his friend almost get swept away in an avalanche four years ago, Brint Markle set out to make it safer for the mountain community to enjoy the outdoors. After graduating from MIT Markle and Jim Christian founded Avatech in an effort to connect the mountain community with technology to ensure safety, knowledge and up-to-date information on the conditions of their area.
Park City-based Avatech relocated to Utah last year in order for the company to take advantage of the balance of entrepreneurship and the already-established and thriving mountain community. They also have a branch is Chamonix, France for European consumers.
"We felt that if we really wanted to be a hub of technology for the mountain community we had to move to the mountains and live and breathe it, said Markle, co-founder and CEO of Avatech, "The vision for Avatech is really to be a hub of mountain safety information around the world."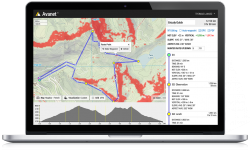 While their main focus has been on avalanche and safety technology, Avatech has built a social media platform through their mobile app, web platform, and hardware the SP1 and SP2. These tools allow people in the mountain community to track and analyze terrain, plan routes, stay aware of current conditions in their area and connect with other users of the technology. With the information that is gathered from users, Avatech is helping people be more aware and prepared for conditions in the mountains.
"We think of ourselves very much as a social platform," said Markle, "Even if people aren't sharing information, they can still benefit from the information shared by others. We're trying to help a community of mountain travelers connect and help each other stay safe."
According to Markle, the move to Utah has shown that people want and need information on mountain conditions for more than just snow sports. Markle says they are working to scale their technology for conditions in all seasons to ensure general mountain safety whether there is snow on the ground or not.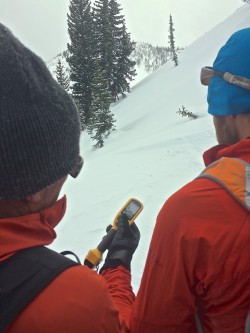 Avatech is also working on getting their products, the SP1 and SP2, that can be used to probe and analyze mountain terrain to a broader market. A professional and high-end recreational tool is currently in development. However there are already around 9,000 users that are utilizing the online platform both professionally and recreationally, Markle said.
"We really exist for the mountain community," said Markle, "We are a product of the mountain community. When we get feedback from the mountain community we listen to it and I think it helps us build a better platform for everyone. We're all incredibly passionate about the mountains and helping people stay safe in the mountains."