Entrata Announces New Headquarters In Lehi
We started at the bottom and now we're here.
Moving into new digs is a refreshing feeling. It's the signalling of new beginnings, where the past is behind you and only possibility abounds.
Entrata has spent the last 13+ years simplifying the lives of property owners, managers, and residents, through one unified platform. That mission will continue but from a different location — Entrata has announced the opening of new headquarters in Lehi, expected to be ready in Autumn 2016.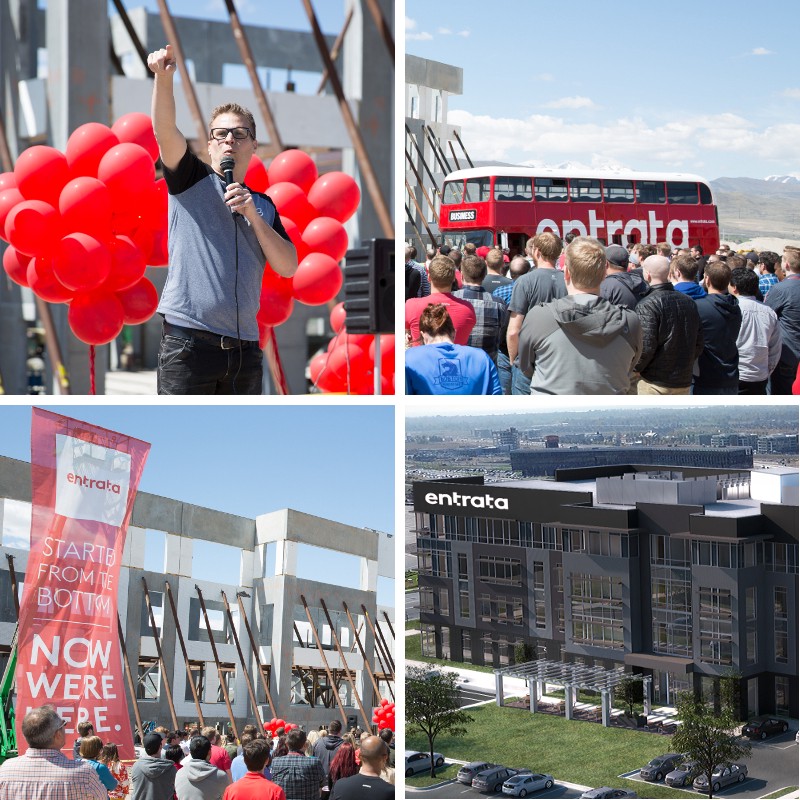 "We started at the bottom and now we're here," said Dave Bateman, CEO of Entrata. "Our first location was a 900 square feet warehouse in Provo, Utah. We have grown exponentially ever since. We owe it all to our excellent service to our clients and continued investment in our ability to innovate."
The new building will be located at 4205 Chapel Ridge Road, spanning 106,000 square feet with the capacity for 500+ employees. We'll look forward to seeing the new digs in action later this year.
Photo credit: Entrata
Rendering credit: The Boyer Company
Published 4/20/2016