By Jordan Phelps
Following a 2010 heart transplant of her 3 month old son, Lion, Tammy Bowers was inspired to create a better solution for dealing with the healthcare system's complexities. Her solution was Lionheart, a new health app that connects patients and caregivers for chronic health management, that launched today.
"Improving chances for a patient to survive — or even thrive — requires care networks that are intimately involved in the day-to-day care management," said Tammy Bowers, CEO and co-founder of Lionheart, "Instead of waiting for the healthcare system to be advanced through government or policy, it is up to the patient and caregivers to take charge."
Lionheart was created to be one cohesive source of information for caregivers and allows them to track medications, receive real-time updates on when care is given, and store comprehensive medical data on the patient's condition, symptoms, medication, and medical history for check-ups and emergency situations.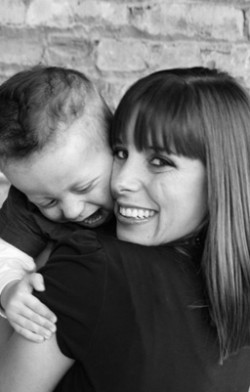 The app is designed to ease the confusion that is caused by extensive care networks because an estimated 80 percent of serious medical errors involve miscommunication between caregivers during the transfer of patients, according to the Joint Commission Center for Transforming Healthcare.
"Caring for a loved one can be extremely stressful," said Mukund Mohan, Director of Microsoft Ventures which Lionheart graduated from last year, "Lionheart's powerful yet intuitive solution can be a game changer for anybody thrust into the caregiver role."
Lionheart is available in the App Store for all iOS mobile devices.