Thanks to great companies like WordPerfect, Novell and a host of others, Utah is no longer "flyover" country. Now, Silicon Slopes has caught the eye of the nation, has grown the footprint of Tech and Startup and influences even the highest levels of government for needed legislation.
Silicon Slopes Magazine is the "Voice" of Silicon Slopes and the Silicon Slopes area. We want to further the advancement of things like "Women in Tech" and "Computer Science in all schools". The Utah Environment is a hot topic as we delve into answering the challenges of infrastructure and pollution.
Service is a big part of Silicon Slopes and Silicon Slopes Magazine.
Learn • Connect • Serve
is a basic plan for how Silicon Slopes operates. Recently, at Tech Summit 2020 Silicon Slopes again planned to package a million meals for underprivileged persons and this year, with help from the wonderful volunteers, exceeded the million by almost 60K!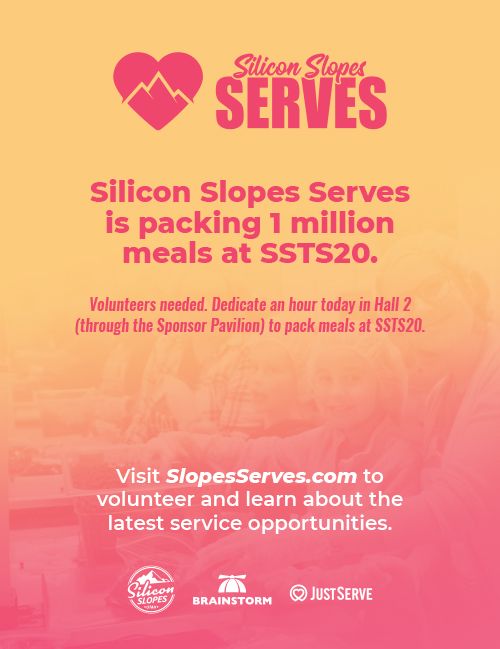 There are so many good causes and so many ways to grow. Come add your voice to ours by advertising with Silicon Slopes Magazine (or sponsoring) by emailing Anna at magazine@siliconslopes.com
*Read the latest issue of Silicon Slopes Magazine, Fall 2020