I think it validates our business in a great way and what it really does is set us up for continued growth and a path towards profitability.
If you were lucky enough to see a panda make it rain at the New York Stock Exchange (NYSE) today, don't be alarmed or confused. Just know that it marks a major step forward for Salt Lake City-based Instucture — today marks the pricing of its initial public offering (IPO), $16.00 per share on 4,400,000 shares available overall. Stocks will begin trading on the NYSE under the symbol "INST". The underwriters for the offering are Goldman & Sachs, Morgan Stanley, Jefferies, Needham, Oppenheimer, and Raymond James.
"I think it validates our business in a great way and what it really does is set us up for continued growth and a path towards profitability," CEO Josh Coates told Beehive Startups today in an interview. "It opens up opportunities in the corporate market for us, we don't have a lot of brand recognition in the corporate market like we do in the education market, so that's exciting for us. But, for the most part, it's business as usual, which is open to the right growth and keep making great software."
While this doesn't come as a surprise — Instructure raised a $40 million Series E round earlier this year described by themselves as a "pre-IPO investment" — it's exciting news nonetheless. And though a continued takeover of the cloud-based, learning technology space won't be easy, they'll look to fuel that growth through publicly invested money. Can Canvas surpass Blackboard as the preeminent learning management system? We're about to find out.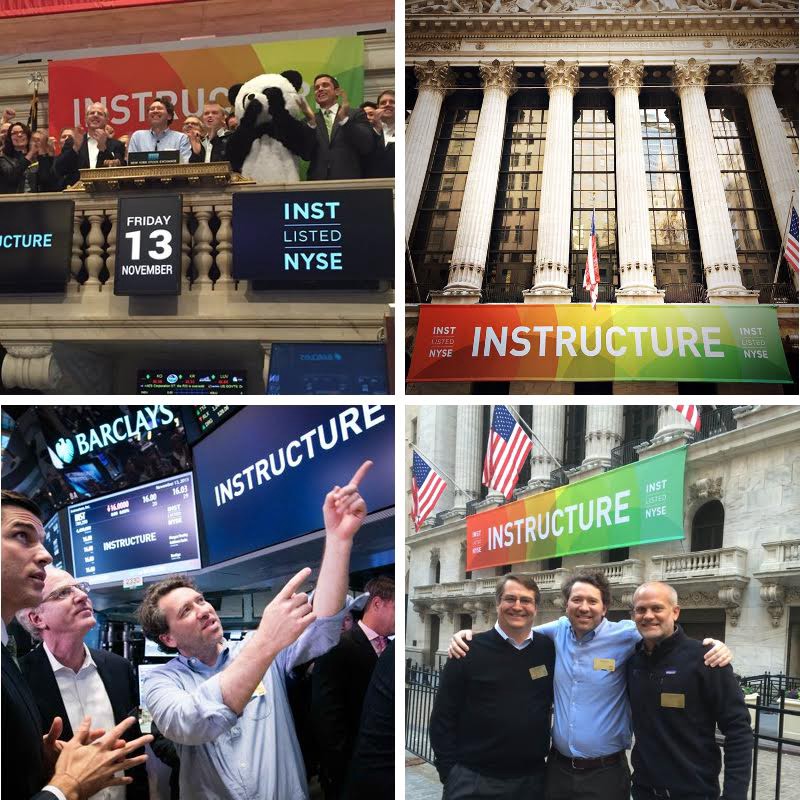 "Timing and IPO are two words that go together that probably shouldn't in a certain context," Coates said. "You can't time the market because you never know what the market is doing at any point in time. So what you have to do is time your company because you can control that. At this point, the timing was right for Instructure — we were prepared, we were ready, the trajectory of the company is going in the right way. The market is kind of rocky and rough….but we knew we were ready, so we went for it."
Most companies launch with little thought for the future. You have an idea, so you run with it — sometimes it works, more times than not, it crashes and burns. Coates came to Instructure armed with extensive startup experience, most notably the launch and sell of Mozy. Because of this, Instructure was started with a very unique goal prominently envisioned from the beginning: going public.
"When we launched in 2011, the goal was to go public," Coates said. "To be a strong, independent, public company and that's what we were building Instructure to be. Of course, you never know what's going to happen along the way, but we were really sincere and earnest about that vision. Over the last five years, we've built the proper operational infrastructure, financial models, and we've built a really strong, healthy business towards that goal."
Today is the realization of that goal. So if you see a panda wandering the streets of New York City sometime today, give it a hug, buy it a drink, and start grilling it about the future of education software.
"It's nice when reality loosely follows the plan," Coates said.
This article has been updated to include information and quotes from our recent interview with Josh Coates.
Published 11/13/2015