Welcome to the good old-fashioned Silicon Slopes funding roundup, where we eat Rocky Road ice cream and marvel at all the startup companies raising capital in Utah. On this week's edition, I hope you packed an extra-large bowl and spoon because we have three companies that need discussing. Let's dive in.
Kuali Announces $10M In Funding From Owl Ventures

Here are three fun facts about Lehi-based Kuali:
They just announced $10 million in funding from Owl Ventures.
They are the next-door neighbor of Silicon Slopes HQ at Thanksgiving Point.
They are taking higher education to the cloud, working with a host of universities — BYU, Clemson, Colorado State, East Carolina, Indiana, and more — to make it a reality.
Joel Dehlin, CEO of Kuali:
Higher ed software needs to be disrupted. Institutions have waited for well-designed software at an affordable price for too long. Colleges and universities are looking toward the cloud and they deserve better than the heavy, costly, and overly-complex ERP systems that have dominated the last couple of decades. Kuali is delivering the alternative.
Evelar Solar Closes $5M Series A Round From Black Oak Capital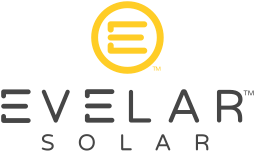 Solar funding alert! Lehi-based Evelar Solar has closed a $5 million Series A round from SLC-based Black Oak Capital. Evelar has employed an Uber-type approach to the world of solar — technology powering centralized functions — that has helped them gain steam in a year many solar companies lost ground.
Spencer Angerbauer, CEO of Evelar Solar:
The fact that Evelar was able to raise capital in a very challenging year for the solar industry further reiterates and supports our unique technology-driven strategy for customer acquisition and market expansion through non-traditional solar sales channels.
inWhatLanguage Announces $1.25 Investment From Enhanced Community Development
One month ago, inWhatLanguage was a sponsor of Silicon Slopes Tech Summit. This month, they announce a $1.25 million investment from Enhanced Community Development, a subsidiary of Enhanced Capital. Coincidence? You be the judge.
Cody Broderick, CEO of inWhatLanguage:
We're very eager to take advantage of the opportunities this capital infusion provides our company, our clients and our future business partners. We are a mission-driven company and our growth fuels how we help unify communities and help businesses reach their global potential. With our great partner, Enhanced Capital, we're able to rapidly expand our business and increase our impact around the world.