Pluralsight instructor earns $1.8 million, becomes first millionaire online teacher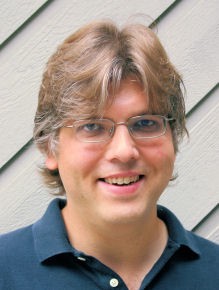 By Joey Ferguson
Scott Allen, computer programming instructor at Pluralsight.[/caption]
SALT LAKE CITY — An online computer programming instructor working for Pluralsight earned more than $1.8 million in teaching fees and royalties since 2008.
Scott Allen, who has been an instructor at the company since 2007, is projected to earn $1 million in 2013, according to a statement from Pluralsight.
"It has been thrilling to be a part of Pluralsight's momentum in recent years," said Allen in a statement. "The staff and students in the Pluralsight community have provided an ideal forum for my particular field of interest, which is becoming very popular as more coders and programmers find success in today's job market."
Pluralsight's top five instructors will earn an average of more than $400,000 in royalties a year for their training videos.