The timing is perfect for us because our platform is stable and we can scale it, really push its limits.
It's been a busy six months for Provo-based AncestorCloud and things are only getting busier — today, Techstars Boulder has announced AncestorCloud will be included as part of the 2016 cohort.
"Techstars Boulder knows the industry," said Wesley Eames, CEO of AncestorCloud. "It's a tough space because a lot of investors don't know it very well, they know about Ancestry but that's about it. Most haven't been involved or made any money in it. But one of Techstars Boulder's biggest acquisitions to date was in the genealogy industry in 2014," he said, referring to the recent acquisition of Mocavo by Findmypast.
Last time we checked on AncestorCloud was six months ago, with Eames and company ramping up efforts to build an online community of genealogy enthusiasts. AncestorCloud's marketplace enables users to post genealogical requests, specify how much they are willing to pay, and then wait for help to swoop in.
Since then, AncestorCloud has also been building a blog based on this same concept, crowdsourcing blog posts to genealogical professionals throughout the world and giving them the tools to speak using their expertise.
"Our blog has five times the traffic of our web app, it's one of the leaders in the industry for content just in the last six months," said Eames. "We've crowdsourced blogging and really ramped it up, it's our bread-and-butter now for user acquisition."
At the 2016 RootsTech Innovator Showdown, AncestorCloud was chosen as one of six finalists to pitch before judge and audience with the competition being broadcast online to viewers across the globe. Though they didn't win, they were able to use Rootstech to continue acquiring new users, a timely boost for their ever-growing community.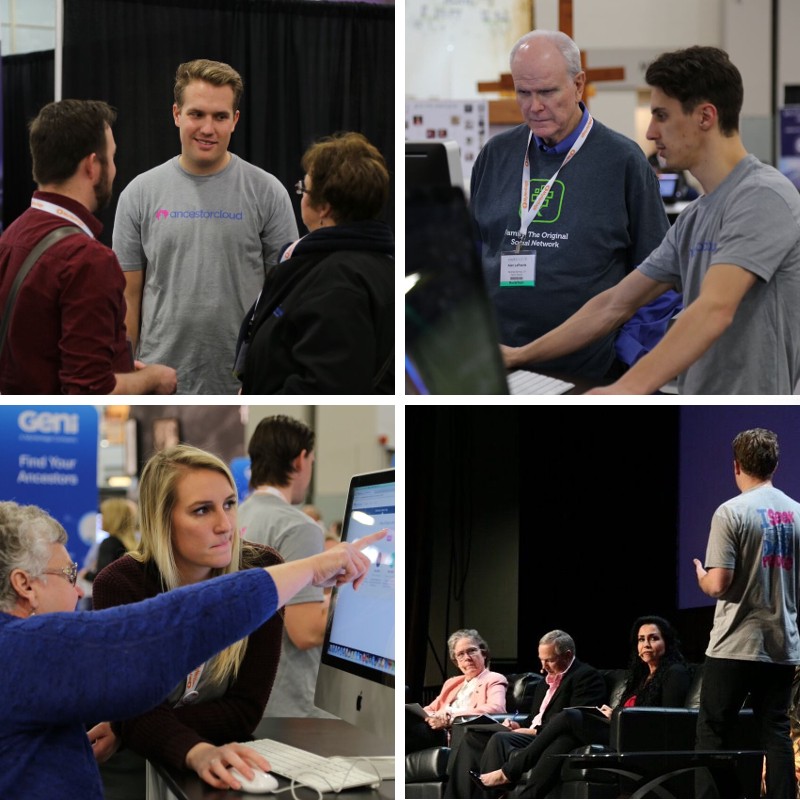 "The timing is perfect for us because our platform is stable and we can scale it, really push its limits," said Eames. "That's what we want to get to in the quickest amount of time."
Techstars Boulder represents the next chapter, where AncestorCloud enters a 3-month program designed to accelerate growth and teach entrepreneurs the tricks of the trade. Where will they be in six months? Only time will tell.
"The value out of Techstars is the mentorship," said Eames. "We'll meet with 100 mentors the first two weeks. We're a fairly young team and we get that we don't know everything, so we want to learn what we don't know very quickly."
*For the complete list of companies accepted into the 2016 Techstars Boulder cohort, *visit here.
Published 2/18/2016