by Travis Hedge, co-founder, Vouch
Startups: Not Just California Anymore
At Vouch, we're proud to be founded in California, surrounded by groundbreaking technology developments and nurtured in an environment of innovation. But centers for technology are booming outside of Silicon Valley, with hotspots emerging throughout the country, spurring economic growth and bringing young talent to burgeoning markets.
For the second year in a row, Inc. listed Salt Lake City as the second best city to start a business in. Why? Well, the success stories of the past five years speak for themselves: Domo's $193 million IPO, Qualtrics' $8 billion sale, and Weave's recent valuation of $970 million after their most recent funding round, just to name a few. Salt Lake City has become a regular on lists highlighting up and coming startup markets, noting entrepreneurs' draw towards the natural playground of Utah and the relatively low housing costs. The state of Utah ranks third in terms of startup density, and eighth in business creation overall.
It's not just first-time entrepreneurs who are flocking to Utah. Jetblue founder David Neeleman plans to open his new airline in SLC, promising to create more than 400 jobs locally. Big brands are also recognizing the value in Utah's upstarts, with Mastercard purchasing Salt Lake City-based fintech company Riskrecon for an undisclosed amount in late-2019.
With this booming business growth in Utah, it is imperative that entrepreneurs are mindful to do so sustainably and responsibly. And to do so, the right resources must be available to protect companies from the risks they face as they scale. We started Vouch with the goal of serving as many startups as possible, no matter their location or industry. As the geographic scope of the startup world expands, companies serving startups can no longer focus only on large, established markets to be successful. That's why Utah was Vouch's first market to launch.
A New Era for Startups
The time of "move fast and break things" for startups is over. It's no longer acceptable for companies to grow at all costs, given the potential for cyber risk, implosions, and the scrutiny placed upon them – no matter their size – by shareholders, regulators, and the general public. The first step in abiding by these high standards is truly understanding the risks your company faces, and how to mitigate them.
Vouch is designed to help manage the risks associated with starting and scaling a business. Until now, the options for business insurance have been dated, confusing, and costly, requiring the attention of executives that should instead be focused on the success of their businesses.
We chose to launch in Utah first given the success of existing startups, and the potential for new entrants, as well as the culture that's been built for entrepreneurship in the state. Salt Lake City in particular has thrived because of its integration with the global economy, and the world-class sales talent in Utah. But without the right resources, whether financial technologies or insurance solutions, these high-potential companies wouldn't have the opportunity to scale as they could otherwise. Vouch's aim is to put processes in place that help businesses grow from zero to one, and then from big to bigger, removing friction and complexity from the insurance procurement process.
Read the rest of the articles in the Tech Summit 2020 issue of Silicon Slopes Magazine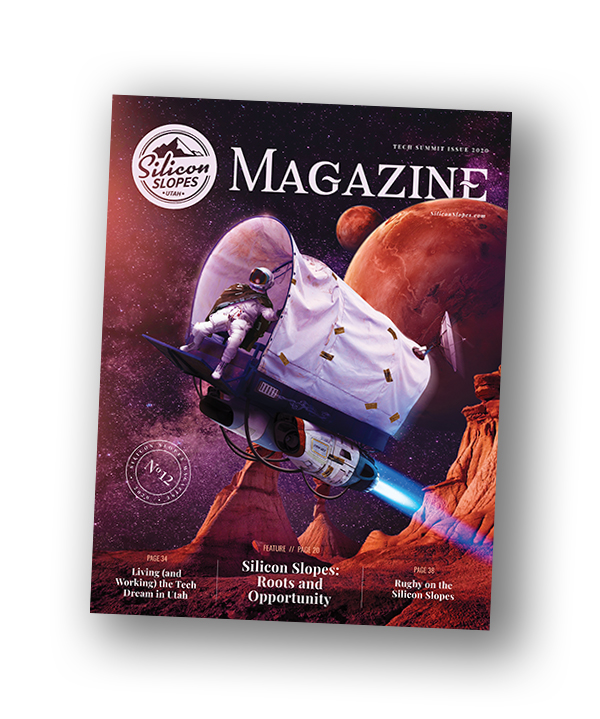 *Read the latest issue of Silicon Slopes Magazine, Fall 2020