Bookly Partners With Dun & Bradstreet, Connects Small Business Accounting With Credit Profiles
"D&B is a public company, they're doing billions of dollars in revenue, and working with a local startup here in Salt Lake. I think that's proof of just how powerful this partnership is and what it means to small business owners."
Last summer, I wrote about Bookly. More specifically, I wrote about how Bookly has created accounting software for small business owners that simplifies the most terrifying task of all: bookkeeping. With a combination of tech and in-house, professional accountants, Bookly is able to ease the pain that comes alongside endless streams of numbers, connecting owners to their business in a smart, simple way.
Like any early-stage business, Bookly fights the never ending battle to sharpen, perfect, and add to their existing platform. One of the ideas that has continually come up is finding a way to connect small business owners not only to their accounting data, but to their credit profile. This in turn would not only enhance Bookly's current service, but open the door to a new set of possibilities.
Enter Dun & Bradstreet, one of the largest credit bureaus in the United States, who has agreed to partner with Bookly to bring this idea to the masses.
"Traditionally in the bookkeeping and accounting industry, accounting data has never been connected with other parts of being a business, like a credit profile," said Zach Olson, CEO and founder of Bookly. "We aggregate a lot of data around a small business (What are the revenue trends coming in? What are the expense trends? How are they spending their money?) but when you start connecting that with a small business credit profile, we can start making intelligent recommendations to that business owner on where else they can optimize how they are running things."
D&B is focused on business credit, meaning they help business owners understand their own credit and credit worthiness. This is obviously relevant for early-stage businesses because this information dictates how vendors, suppliers, and financial institutions interact with them. Integrating D&B into Bookly's platform means that information is now readily available for users and can be accessed/updated the same way accounting information is.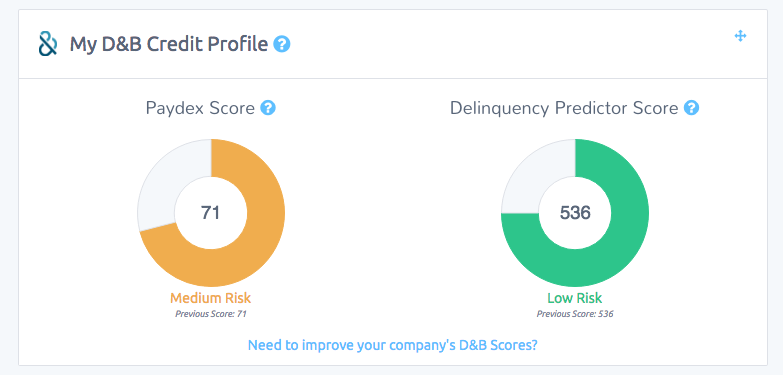 "Part of improving your business credit is providing Dun & Bradstreet with your updated financial statements," said Olson. "Through our partnership and integration, as we finish up their financial statements on a monthly basis, they will be able to automatically upload and send those back to Dun & Bradstreet, connected to their credit profile to help them improve their credit."
In theory, combining real-time data from both Bookly and Dun & Bradstreet (and more importantly, understanding how those two sets of data work together) should improve a company's financial profile, which should unlock more capital, which should make everyone happy. Wins all around.
"D&B is a public company, they're doing billions of dollars in revenue, and working with a local startup here in Salt Lake," said Olson. "I think that's proof of just how powerful this partnership is and what it means to small business owners."