by The Team at Bridle Up Hope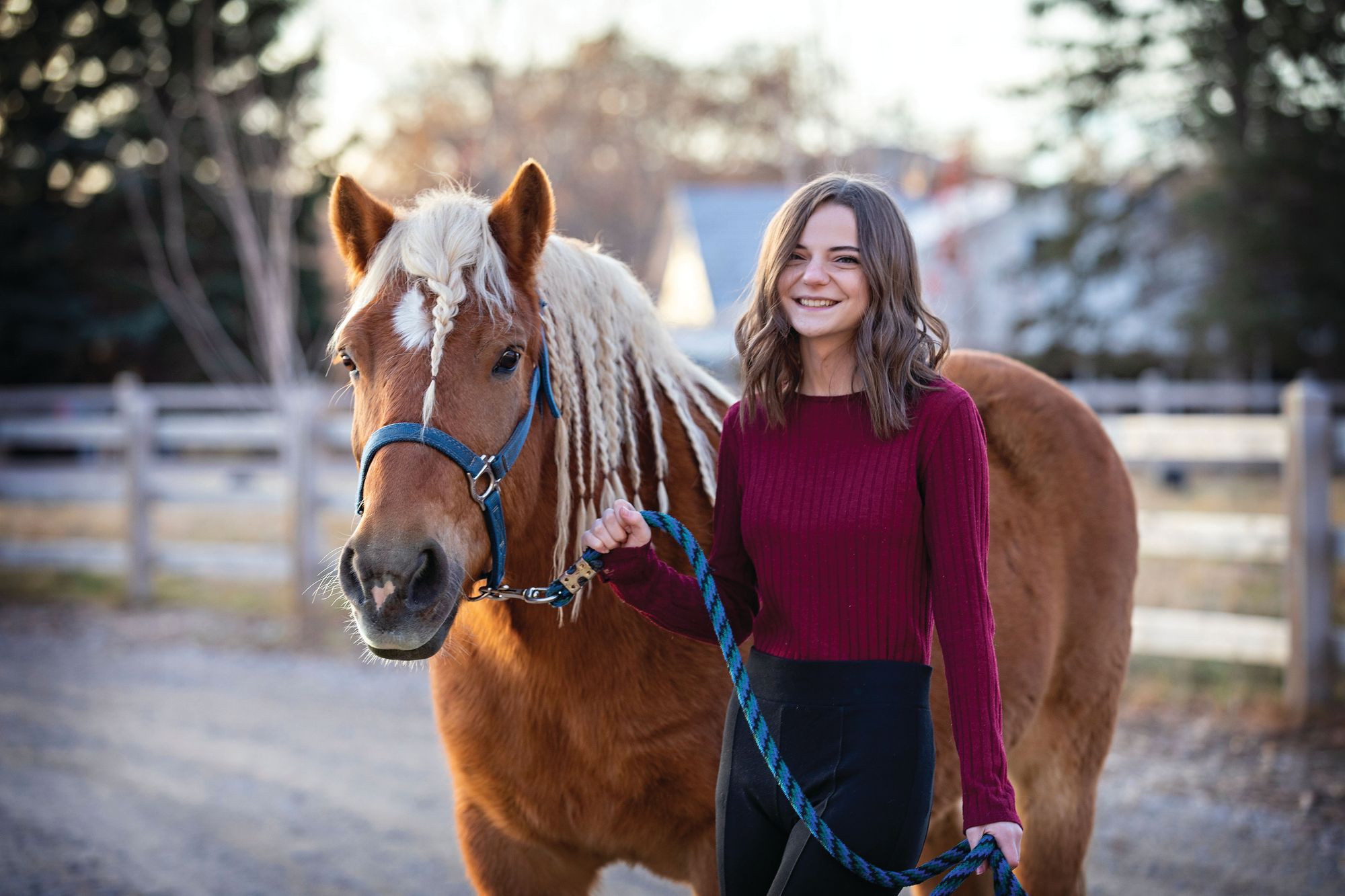 Tucked into the stunning mountain range framing Silicon Slopes you'll find a serene riding facility that's home to 19 horses with names like Kokomo, Tarzan and Montego—horses whose mission is to inspire hope and confidence in young women struggling with depression, anxiety, and low-self esteem.
Bridle Up Hope was founded by Sean and Rebecca Covey, in memory of their daughter, Rachel, who struggled with depression for many years, but found great fulfillment in helping other struggling girls find hope through equestrian training. Her family recognized the special bond that exists between a girl and a horse—a bond that can help a young woman build confidence and overcome personal struggles. In 2012 Rachel tragically passed away and at her funeral several different girls came up to Sean and Rebecca and shared how Rachel had changed their lives or had been there for them when they were struggling by inviting them to go riding. To continue Rachel's legacy, Sean and Rebecca started Bridle Up Hope: the Rachel Covey foundation in Alpine Utah, and developed a program which incorporates Stephen Covey's The 7 Habits of Highly Effective People into a riding lesson program. Its program is specifically aimed to build resilience and hope in young women struggling with anxiety, depression, abuse, trauma, or low self esteem.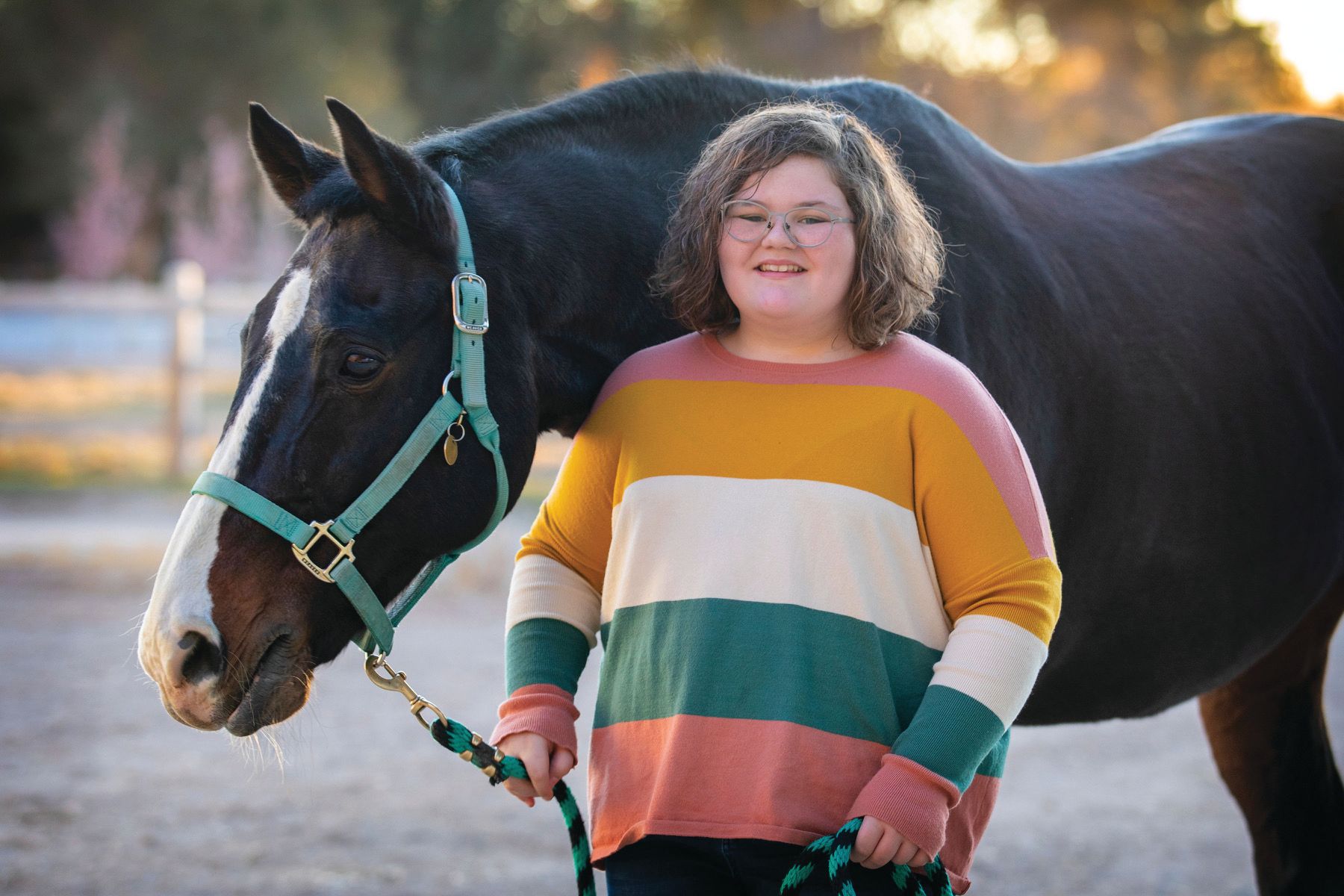 Rates of mental illness are skyrocketing in girls throughout our communities, and families are often desperate for help. Young women face relentless pressures to live up to impossible expectations—to have the perfect body, be pretty, have perfect test scores, be popular, be athletic, get into the right school, and so forth. These pressures, combined with other biological and cultural factors, often lead to low self-worth, anxiety, depression, self-harm, eating disorders, and suicide. Suicide is now the leading cause of death for Utahns ages 10-17.
Bridle Up Hope combats these problems through services based on three pillars:
Ride and bond with horses. Studies show that Equine-Assisted Learning Programs lead to physical, emotional, and psychological benefits for participants.
Develop purpose and life skills through The 7 Habits. Research shows that The 7 Habits help youth learn problem solving, positive peer interactions, self-leadership, and whole-person wellness.
Build positive social connections through service at the barn. Helping youth build social connectedness in a safe place is one of the strongest protective measures against suicide.
"There's a lot of science behind equine therapy and how it calms nerves and literally changes brain chemicals," Sean Covey says. Being able to control a horse many times their size helps girls learn to take charge of their own lives. Rebecca Covey explains: "On the first day, the instructor says, 'What horse do you want to meet? OK here's the halter, you're going to catch that horse in the pasture. You're going to be in charge of the horse or he'll be in charge of you.' The girls learn that lesson fast. Then the instructor might say, 'Did you see how you took charge? You can learn to be in charge of your own life in the same way.' It's amazing, powerful and it works."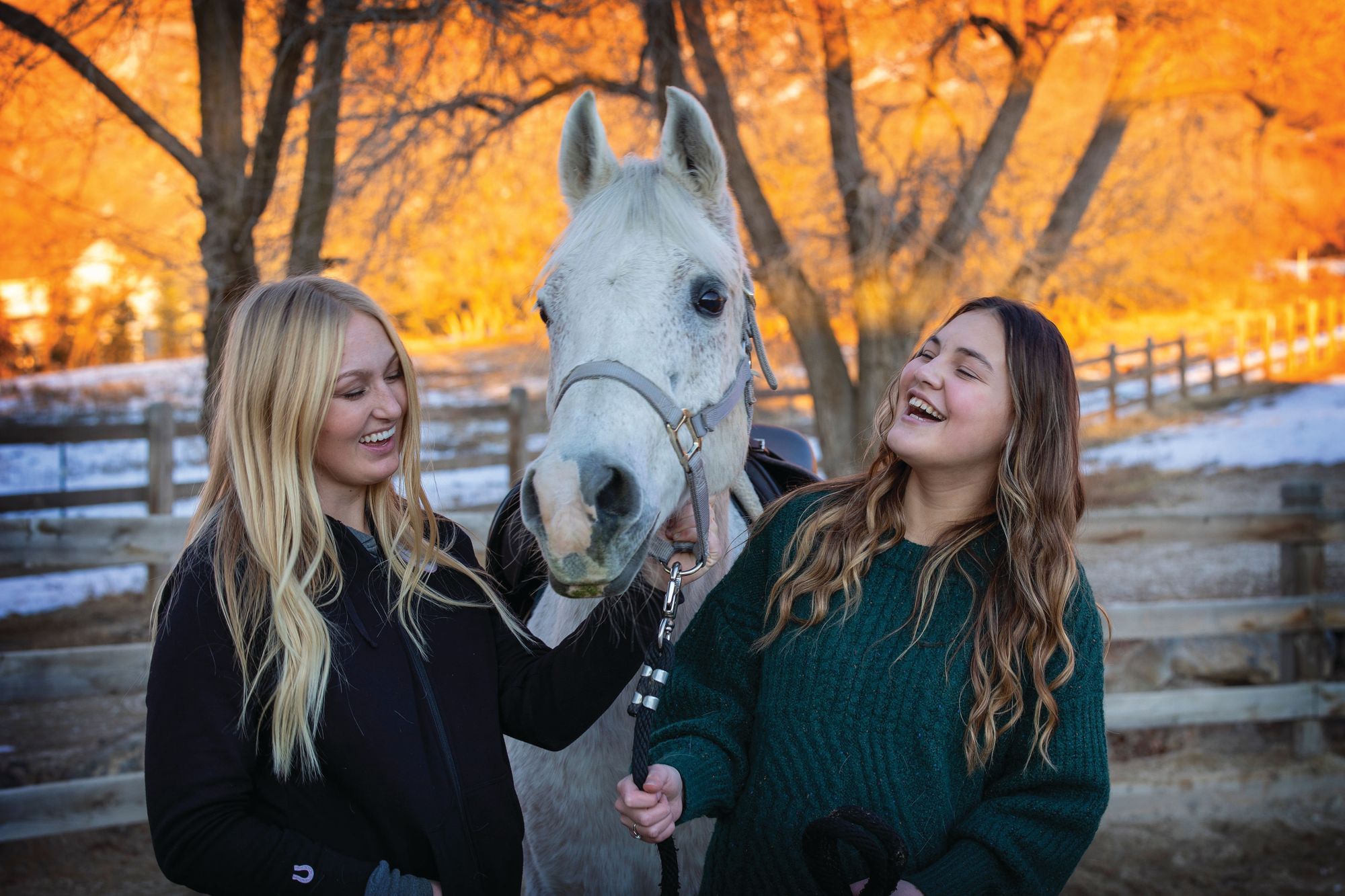 A horse has the ability to reflect and sense what a girl is feeling, Rebecca asserts. "We let the horse teach them, be with them, love them and it opens the door of hope," she says.
One Bridle Up Participant wrote, "Bridle Up Hope helped me so much. I feel like I am constantly bettering myself as I apply The 7 Habits in my daily living. The bonding with the horses was beautiful and empowering. I never left Bridle Up Hope without a smile on my face and newfound sense of hope and purpose. For the first time in a long time, I felt like I had something worth living for and I wanted to be strong. I have so much more confidence in myself and I now realize I want my future career to involve horses. I am now willing to get out of my comfort zone in order to achieve great things in my life, and it is all thanks to Bridle Up Hope. I am living my life to the fullest!"
Since Bridle Up Hope was established in 2013, over 1,000 women from ages 12 and up have graduated from the program. And over 96% of those women say that the program was "life changing."  The Covey's have never turned down a girl in need who wants to be part of the program and that is why they offer partial scholarships to girls who can't afford to pay on their own. To sign up for the Bridle Up Hope program, simply go to bridleuphope.org. and click the "Sign Up" button.  Girls can sign up for themselves or parents can do it for them.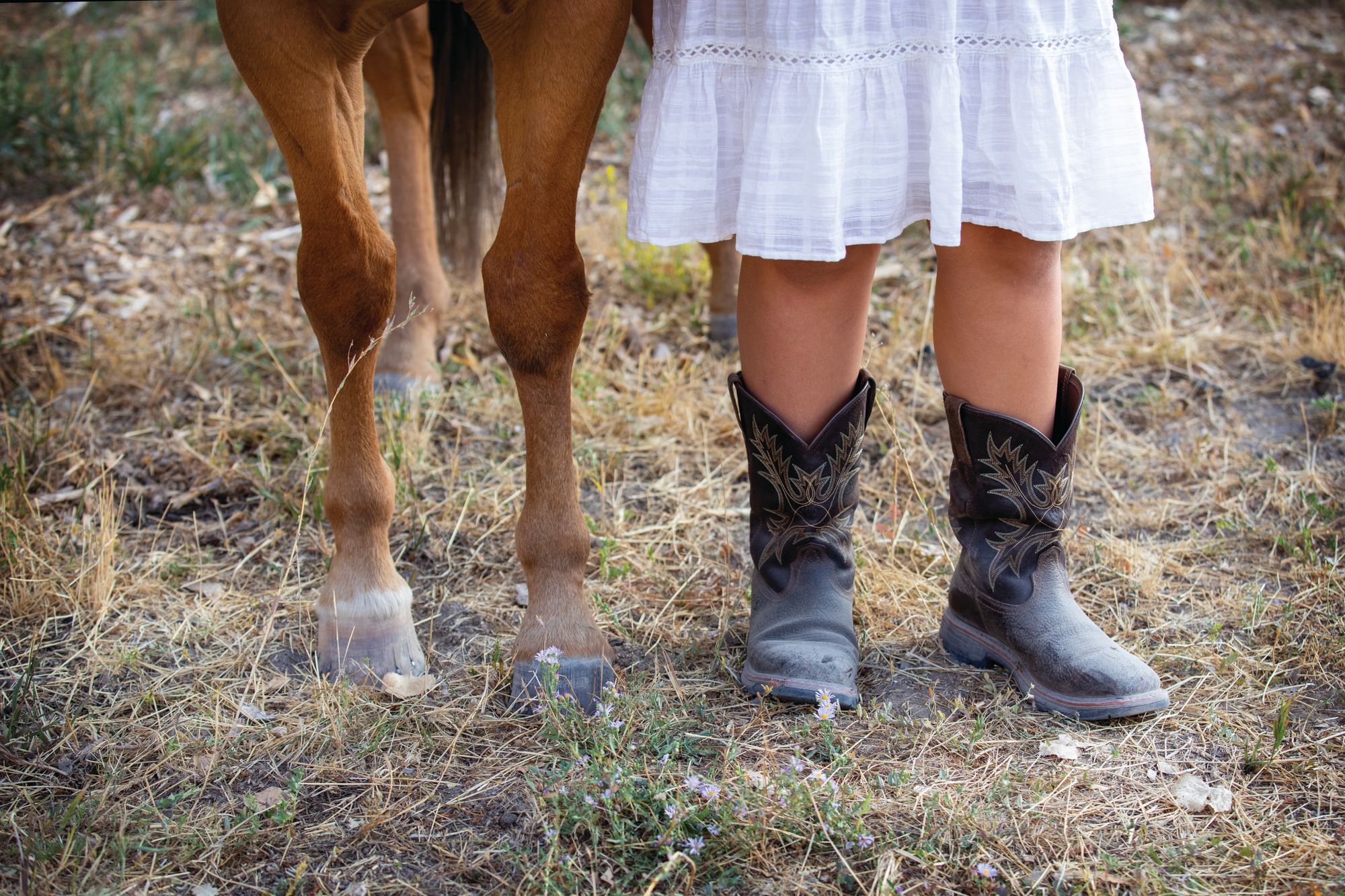 Bridle Up Hope has big plans for the future. "Our vision is to expand Bridle Up Hope to hundreds of locations throughout the country and throughout the world," says Sean. "Anxiety, depression, abuse, and trauma have unfortunately become commonplace among young women everywhere and we are trying our best to do something about it. We rely on donations from generous people and organizations to keep running the program and we are always seeking individuals or companies who are willing to sponsor 15-25 girls each year at $1,000 per girl.  We invite you to help these young women if you are able."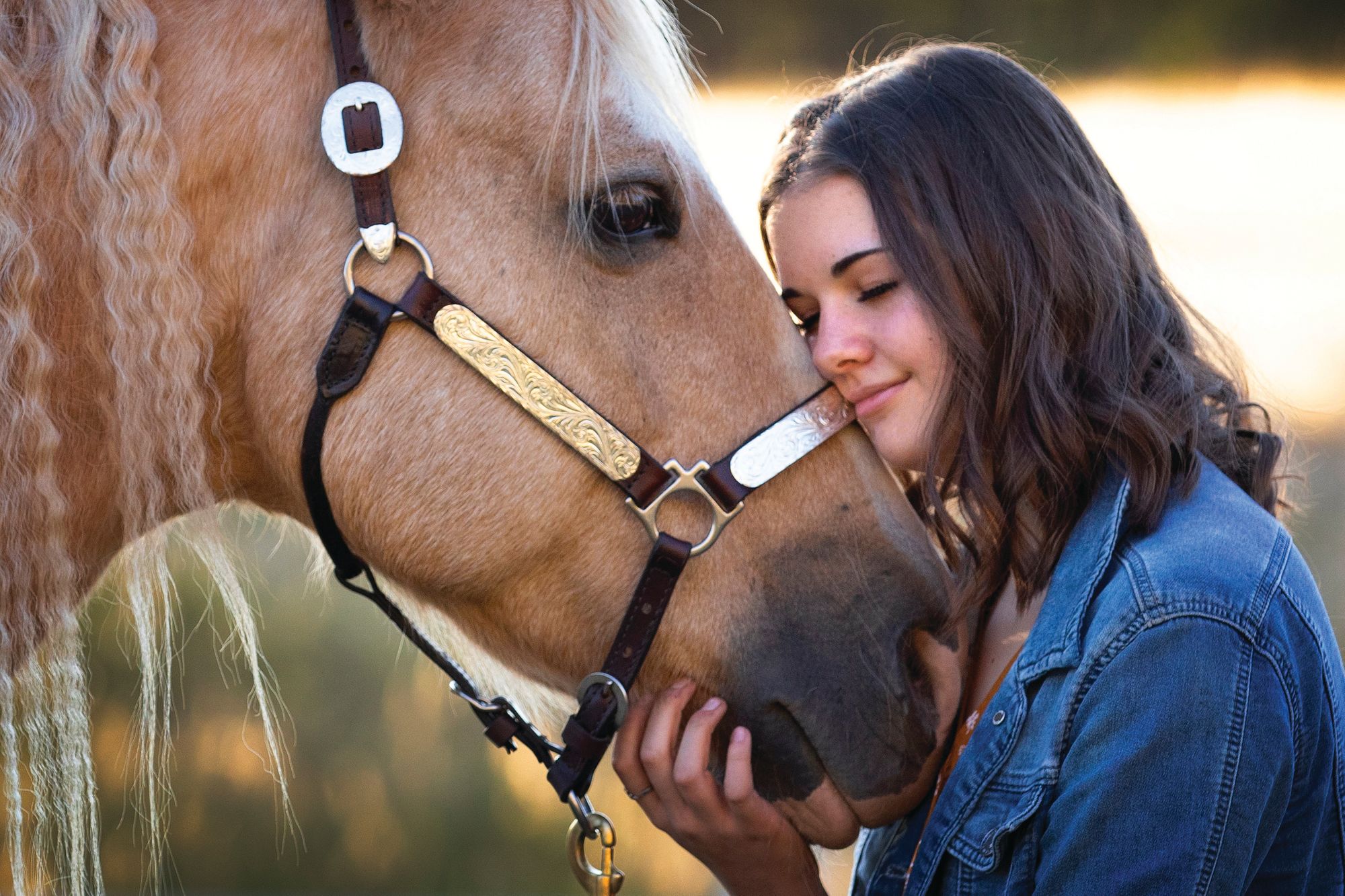 This Utah based charity, which now has chapters in six other locations, is truly making a difference in the lives of young women by opening up that door of hope through horses and habits. A sign hanging at the barn at Bridle Up Hope sums it up perfectly.  "Once you choose hope, anything is possible."
---
Hi! The Silicon Slopes team is interested in your feedback. We are asking for a couple minutes to quickly provide feedback on our Silicon Slopes quarterly magazine publication. Click HERE and share your thoughts with us. Your responses will help us improve. Thanks!
---
*Read the latest issue of Silicon Slopes Magazine, Spring 2021