Featured Podcast
Ep. 16 Bridging Science and Sustainability | Nate Walkingshaw's Innovations for a Greener Future
On this episode of the Silicon Slopes Podcast, Clint is joined by Nate Walkingshaw who is the CEO and Founder of Torus. They have an eye-opening conversation about his innovative ideas for modern energy storage and how Nate found great success in this industry working with, not against, Mother Nature. They discuss building a company sustainably using decades of experience to start a legacy of future-forward solutions.
Ep. 17 Behind the Scenes with Lisa Barlow | From Real Housewife to Impactful Entrepreneur
You know her from The Real Housewives of Salt Lake City, Lisa Barlow joins Clint for this episode of the Silicon Slopes Podcast. They talk about her rise in entrepreneurship and how she landed a spot on the hit television series that helped to make her a prominent figure in this space. She shares her experience of being on the show and how it requires a lot of inner reflection and accountability to stay true to her core mission.
---
EVENTS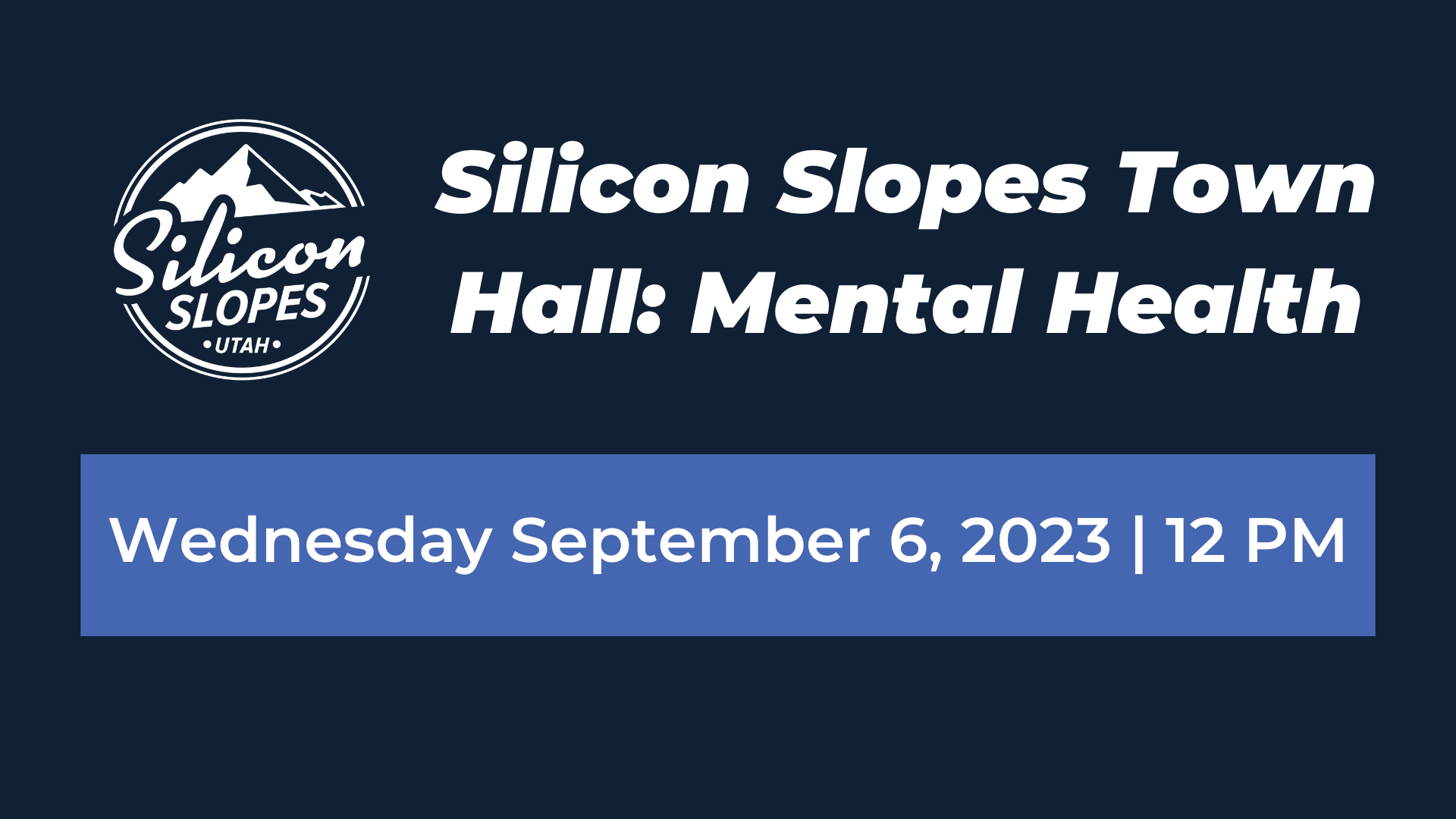 Silicon Slopes Town Hall: Mental Health
September 6 | Virtual
We are hosting a virtual town hall to discuss mental health. This pandemic is destroying our families, co-workers, and communities.
It's destroying our own potential. Join us in coming together and sharing resources on how we can better help our community.
This event will be live streamed on our YouTube channel.
---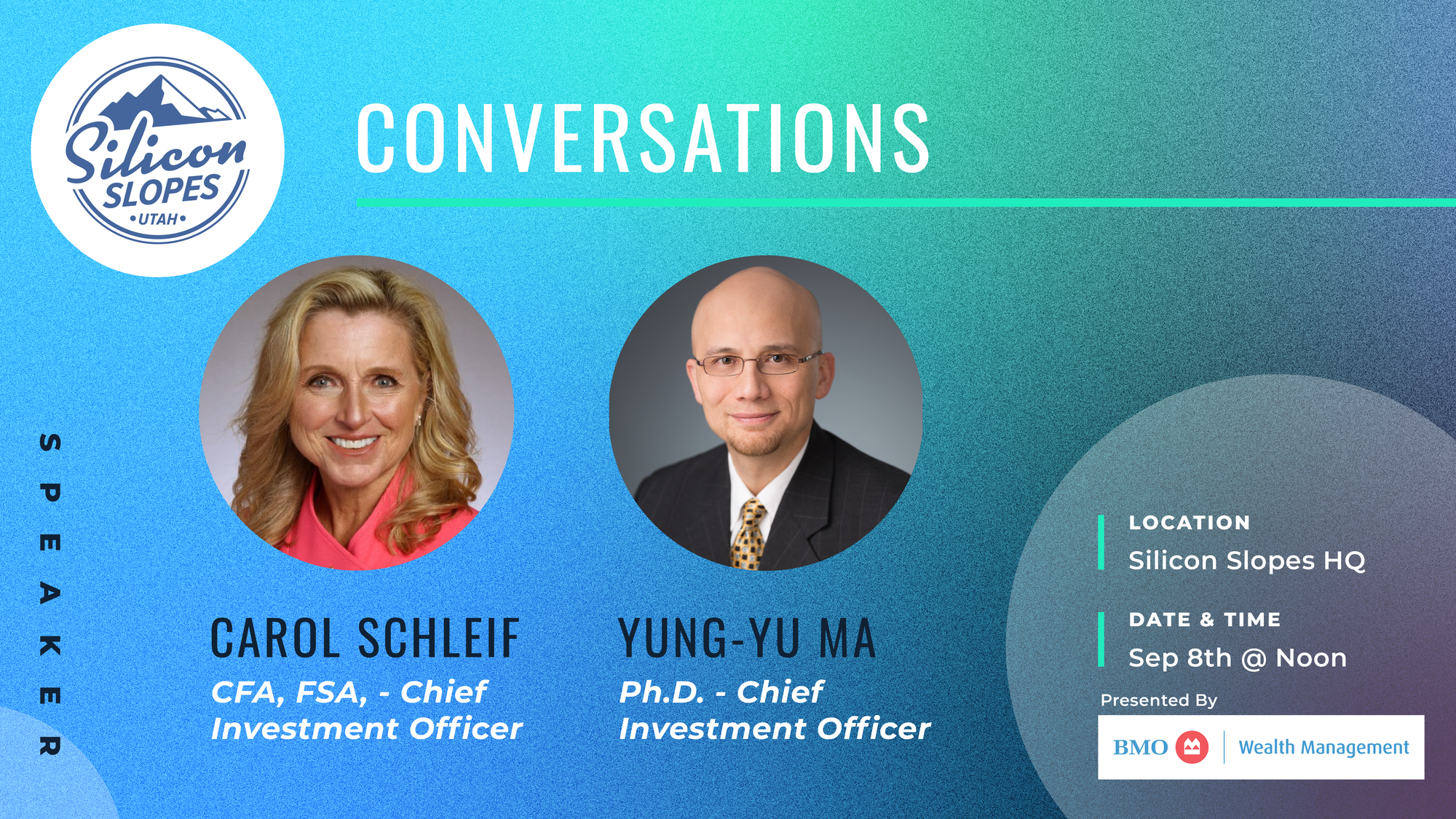 Silicon Slopes Conversation with Yung-Yu Ma and Carol Schleif
September 5 | Silicon Slopes HQ
Please join us on September 8th for a Market Outlook panel discussion with BMO Wealth Management – U.S. Chief Investment Officer, Yung-Yu Ma, and BMO Family Office Chief Investment Officer, Carol Schleif. During this presentation, they will provide an in-depth understanding of the current market trends, risks, and investment opportunities. Guests will have an opportunity to ask questions.
Yung-Yu Ma is the Chief Investment Officer for BMO Wealth Management in the U.S. and joined the organization in 2016. He brings a dynamic combination of academic achievements and industry experience to the Investment Strategy team. As Chief Investment Officer, he is responsible for guiding strategic and tactical asset allocations for client portfolios and leads a team that conducts macroeconomic and market analysis, and also modeling across asset classes. He is frequently cited in print media including the Wall Street Journal, NY Times, Barron's, etc., and has appeared on NPR, CNBC, and Yahoo Finance television.
Carol Schleif is the Chief Investment Officer of BMO Family Office, an integrated wealth management provider that serves ultra-affluent individuals, families and family offices across their tax, estate, investment, philanthropic, risk and family capital needs. She is a voting member of the Asset Allocation Work Group and Investment Committee as well as leading the Senior Investment Advisory Council for BMO Wealth Management.
Come enjoy lunch & learn from a great Silicon Slopes entrepreneurs.
---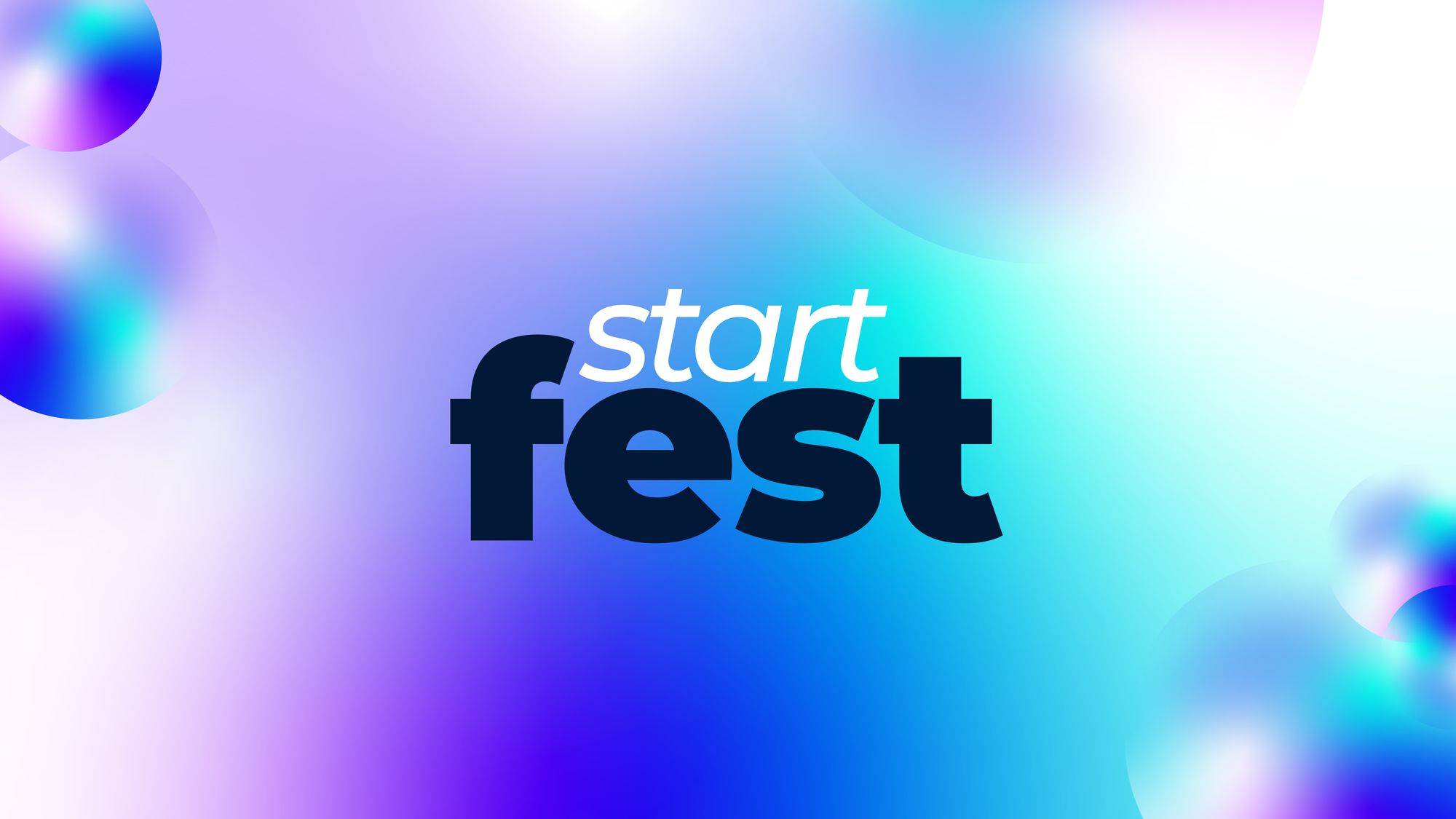 StartFEST
September 26 | Kiln at The Gateway
We are very excited to announce that Utah's original startup festival, StartFEST, is back!
StartFEST, co-hosted by Kiln & The Gateway, is an event focused on Utah's startup ecosystem, filled with connection, celebration, and fun.
This year's event will take place during the week of Summit on September 26th at The Gateway and Kiln SLC. StartFEST is free to attend this year!
More information coming soon!
---

Silicon Slopes Summit 2023
September 27-28 | Delta Center
The 8th annual Silicon Slopes Summit promises to be the best yet, featuring some of the brightest minds in business and technology. Our keynote speakers include some of the most influential leaders in the industry, including:
Tony Robbins, Global Entrepreneur
Gary Vaynerchuk, CEO of VaynerMedia; CEO of VeeFriends
Jim Lanzone, CEO of Yahoo
Jimmy Pitaro, Chairman of ESPN
And many more...
---
COMMUNITY EVENTS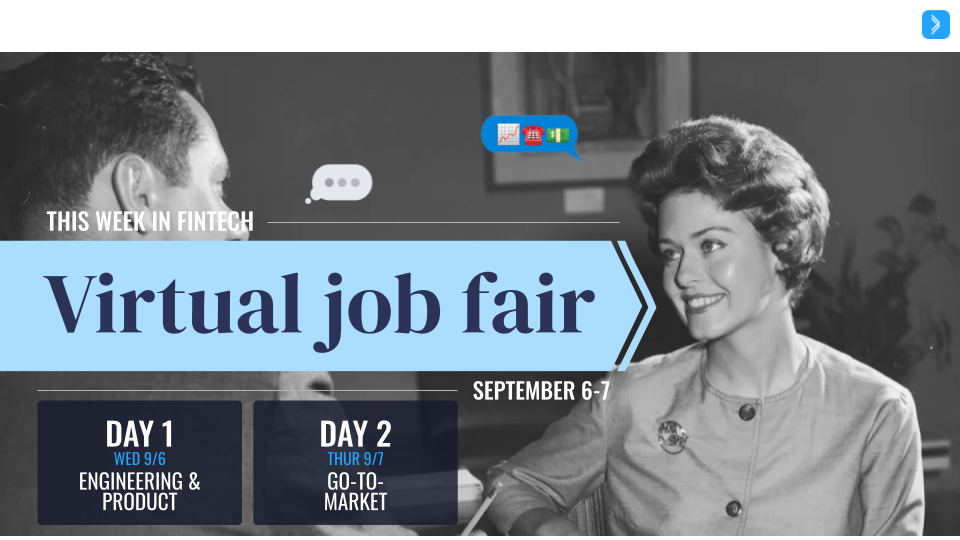 The Fintech Job Fair Presented By This Week in Fintech
September 6 - September 7 | Thomas S Monson Center
The Fintech Job Fair is a 2-day virtual event hosted in This Week in Fintech's Slack community. Join us for employer-hosted webinars & connect directly with fintechs in their dedicated Slack channels by signing up at https://lu.ma/fintech-job-fair.
---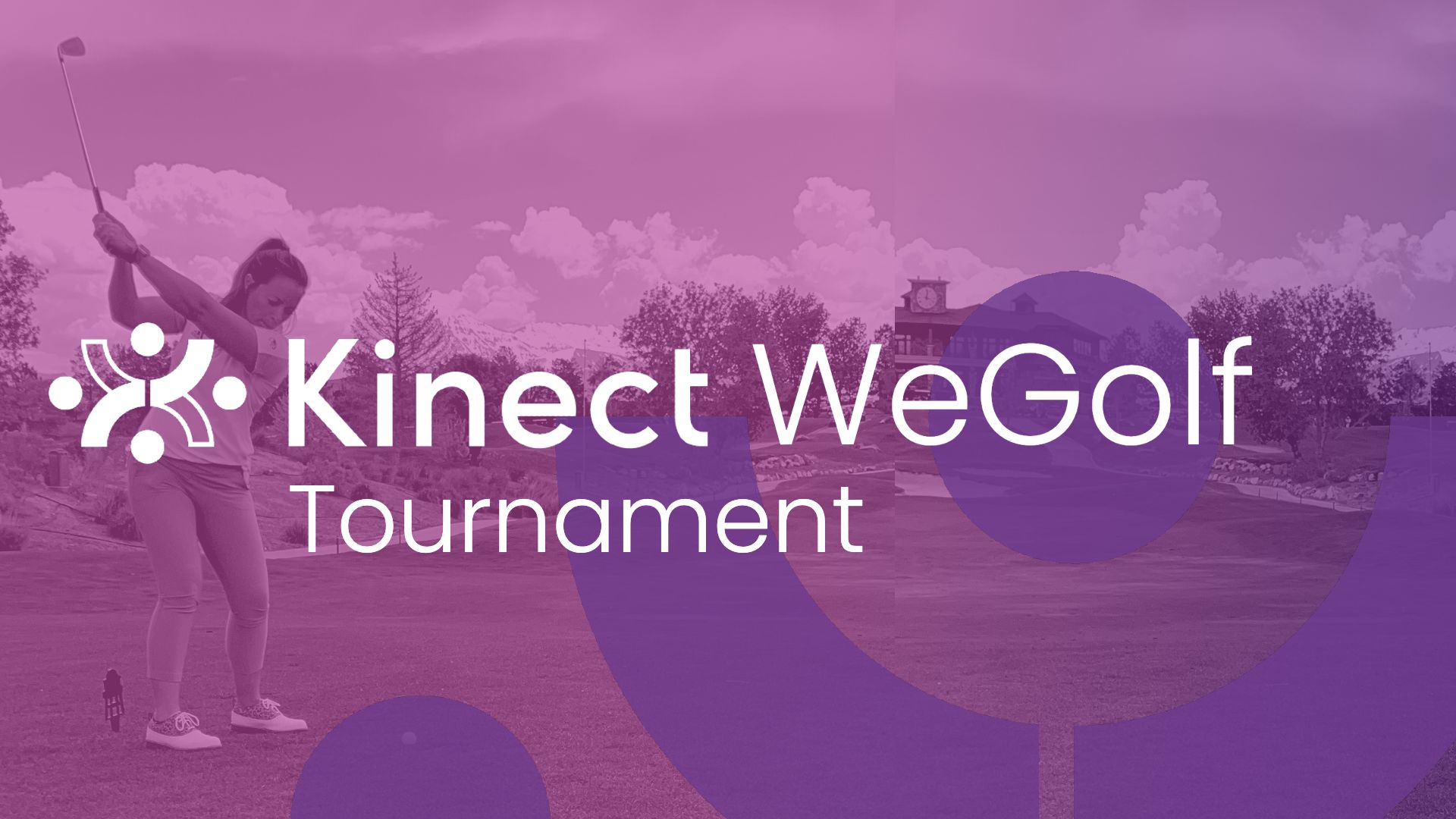 WeGolf Tournament
September 7 @ 2:30 p.m.| Thanksgiving Point Golf Club
Recognizing the importance of networking and fostering meaningful connections, WeROC culminates in a Golf tournament and clinics, where women executives and investors come together to build strong networks and create opportunities for each other. Participants have the unique chance to learn golf from a skilled female golf professional, enriching their lives with new experiences while promoting entrepreneurship and paving the way for their career advancement.
---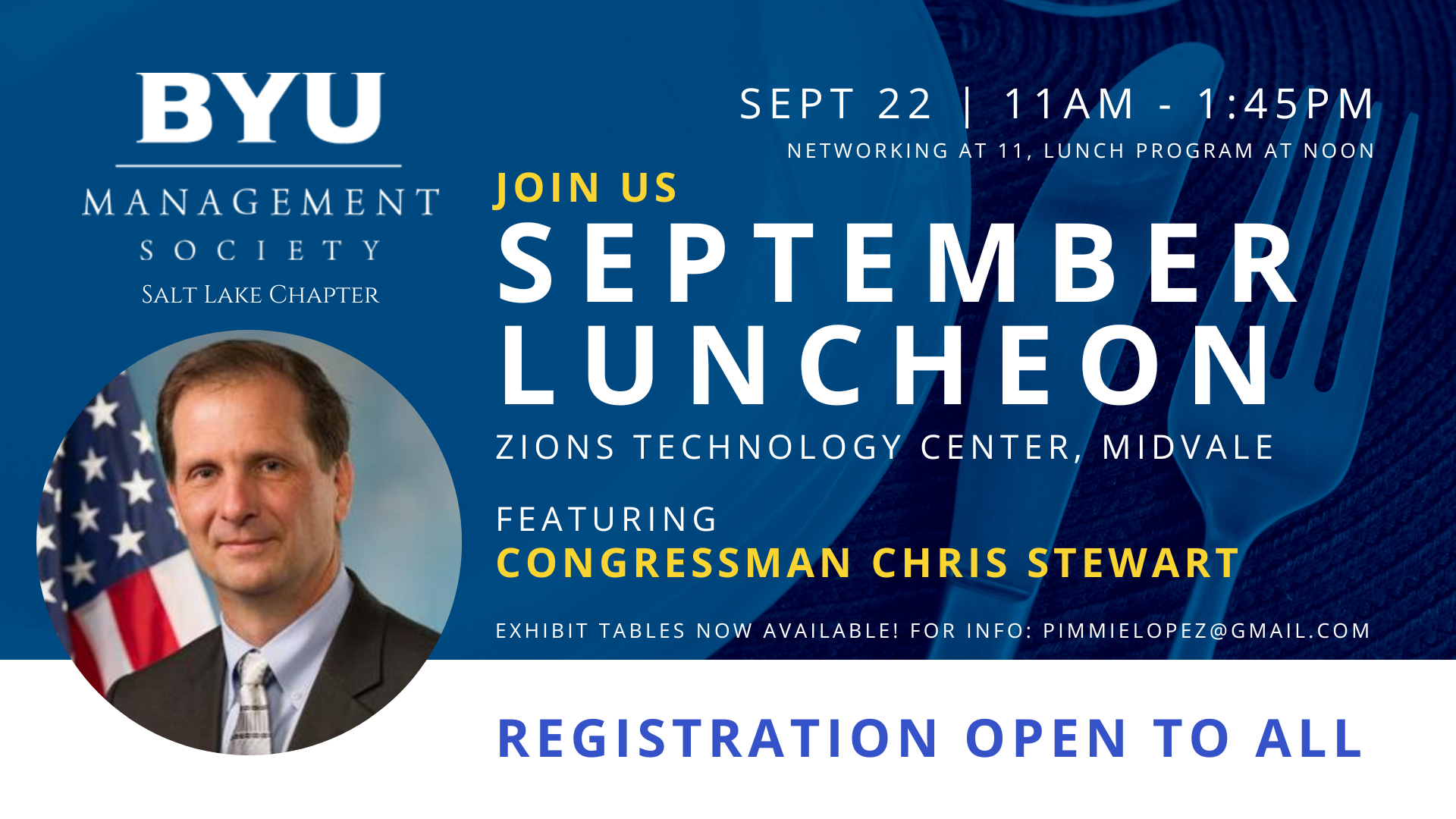 BYU Management Society Salt Lake Chapter Luncheon
September 6 - September 7 | Zions Technology Center
Please join us for our Fall Kickoff Luncheon featuring Congressman Chris Stewart! The Zions Technology Center in Midvale is our new venue because the Joseph Smith Memorial Building is being renovated.
We're excited to announce that networking will begin at 11 a.m. and continue 30 minutes post-luncheon program.
Vendor tables and a full-time student rate are also available.
---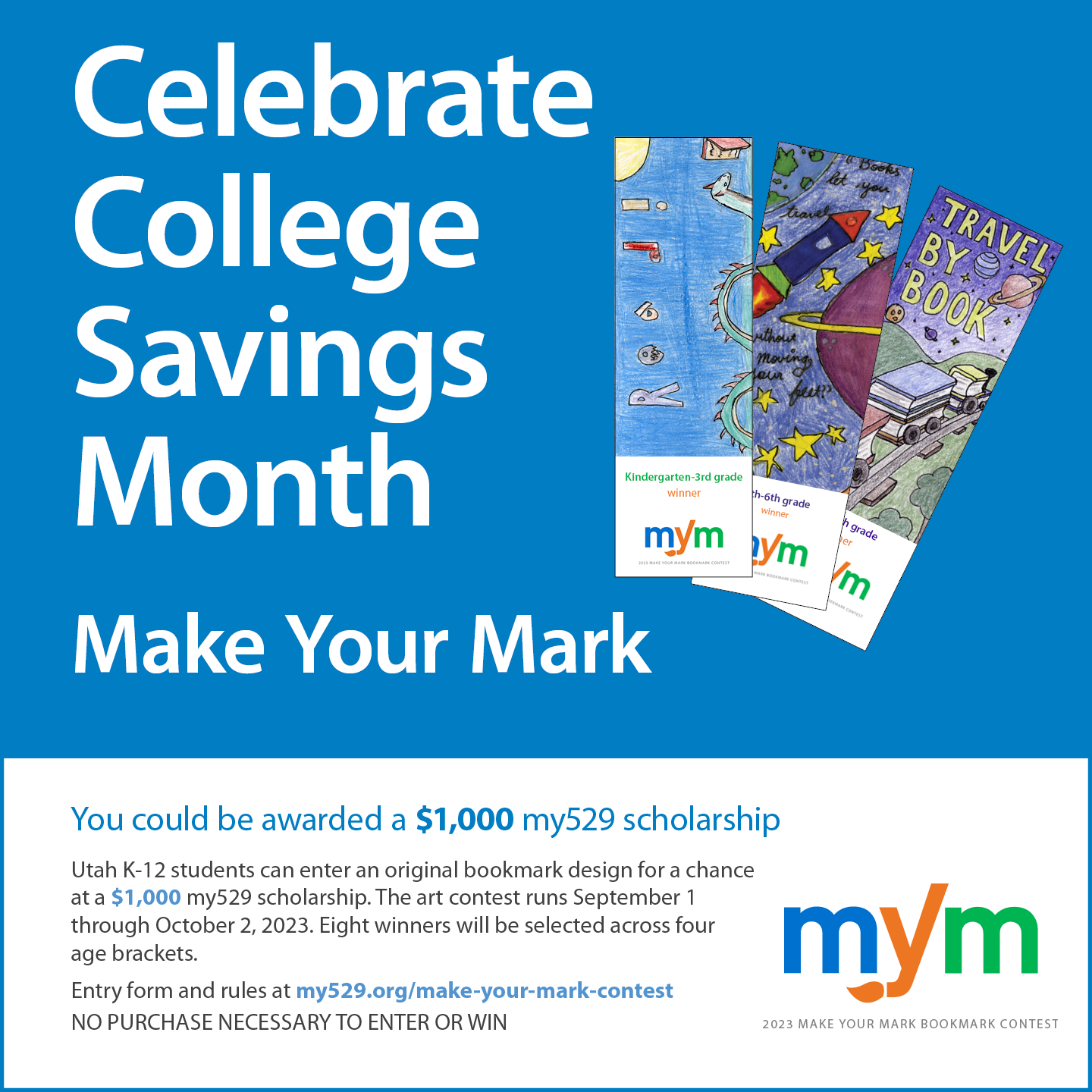 Make Your Mark Bookmark Design Contest
September 1 - October 2
During September's National College Savings Month, my529 and the Utah System of Higher Education sponsor the Make Your Mark bookmark contest. Make Your Mark offers students a chance to win a $1,000 my529 college savings scholarship account through an art contest. Students in kindergarten through 12th grade can enter an original bookmark design within their appropriate grade category (K-3, 4-6, 7-8, 9-12). Eight Utah students will each receive a $1,000 college savings scholarship account for their winning bookmarks.
---