by The Team at Purple
Despite the success of tech start-ups in our state over the past few years, we've all felt the economic and personal strains of 2020. What makes Purple stand out from the DTC crowd is our passion for doing things differently. One way we're doing that now is by turning our current challenges into a transformative opportunity for our business.
Innovation is nothing new to our company. The two brothers who invented the Hyper-Elastic Polymer technology that goes into our mattresses were passionate about solving small problems that could make big changes in the world. Their inventions improved everything from wheelchairs and footwear to neonatal intensive care—easing pain and adding comfort to people's lives.
Their pioneering spirit is something we at Purple strive for today and have embraced since the company launched as a Kickstarter campaign back in 2015. What began as an online mattress start-up has quickly evolved into a $100 million-plus company with wholesale partnerships including Mattress Firm, Macy's, and Bloomingdales. Our products are in over 1,900 retail locations the US, and we have seven retail stores of our own.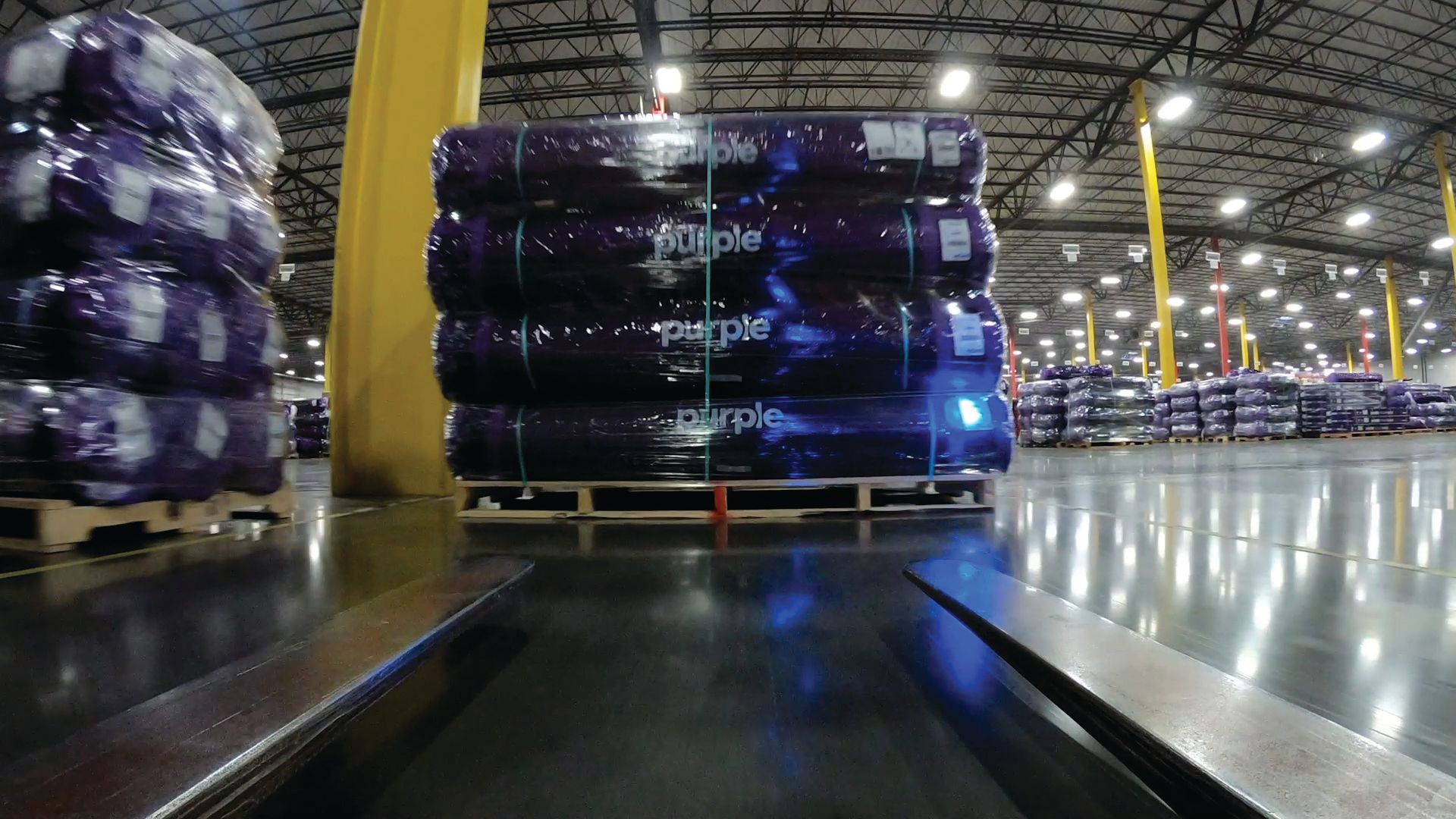 The reason we've seen success over the past five years—and have managed to weather the challenges of the pandemic—is our willingness to do things differently than our competitors. We're based in Utah. We manufacture our own products and own our own factories. And that means we can keep expenses low and create local jobs.
That last point, job creation, is something Purple is particularly proud of. Over the past few years, we've been investing in high-performing talent and improving our internal process. Our business is growing, and we're able to keep hiring. This is great news for our people, our business, and the economy.
While we did have to respond to the COVID crisis with temporary layoffs, we were fortune that the home goods category surged, allowing us to bring our team back. Due to store closures, more people are shopping online than ever before. Consumers are doing their research and seeking out the best products to keep them comfortable and healthy. All these trends translate into greater sales for our business. Fortunately, we are equipped to meet this growing demand, and we've been able to quickly pivot to create content and merchandising that supports this shifting customer need.
Another way we've been able to support people's needs during these challenging times is to offer discounts to healthcare professionals, military personal, first responders, teachers, and truckers—essentially all the folks working on the front lines who deserve a good night's sleep. We're also keeping an eye toward the health and safety of our own employees, while looking for ways to increase our overall production capacity.
As we continue to look for ways to turn the challenges of 2020 into growth opportunities, we've got many exciting initiatives ahead. We're investing in our website, optimizing the UX for a more engaging, efficient experience for our customers. This enhanced experience is helping us enter new product categories and reach new customers. We're also ramping up our customer care capabilities with a new call center that will allow us to replicate the level of service someone would receive when they visit one of our showrooms. We are looking to the expertise of our new e-commerce VP and insight from an experienced retail operator to build digital and showroom strategies that will undoubtedly transform our business—and make a substantial impact on Utah's economy—in the months and years to come.
---
Hi! The Silicon Slopes team is interested in your feedback. We are asking for a couple minutes to quickly provide feedback on our Silicon Slopes quarterly magazine publication. Click HERE and share your thoughts with us. Your responses will help us improve. Thanks!
---
*Read the latest issue of Silicon Slopes Magazine, Winter 2020