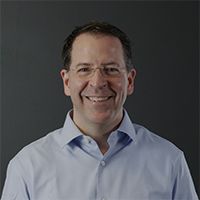 By Joey Ferguson
PROVO — InsideSales.com hired former Citrix global vice president Mick Hollison as its new chief marketing officer, according to a statement from the company.
Hollison spent seven years as Citrix global vice president of integrated marketing and strategy and two years at Microsoft where he managed marketing messages targeting business executives.
"Mick's unique blend of marketing, sales and product experience makes him the ideal candidate to propel InsideSales.com to greater levels of industry awareness and customer success," said David Elkington, CEO and founder of InsideSales.com. "We are elated to have him join our team as we accelerate our growth in sales automation and predictive analytics — two of the hottest technology segments in the market today."
InsideSales.com raised $35 million in a Series B funding round earlier this year, which led to 100 percent sales growth and 120 percent employee growth, according to the statement.