by Emily Fonnesbeck, Staff writer at Silicon Slopes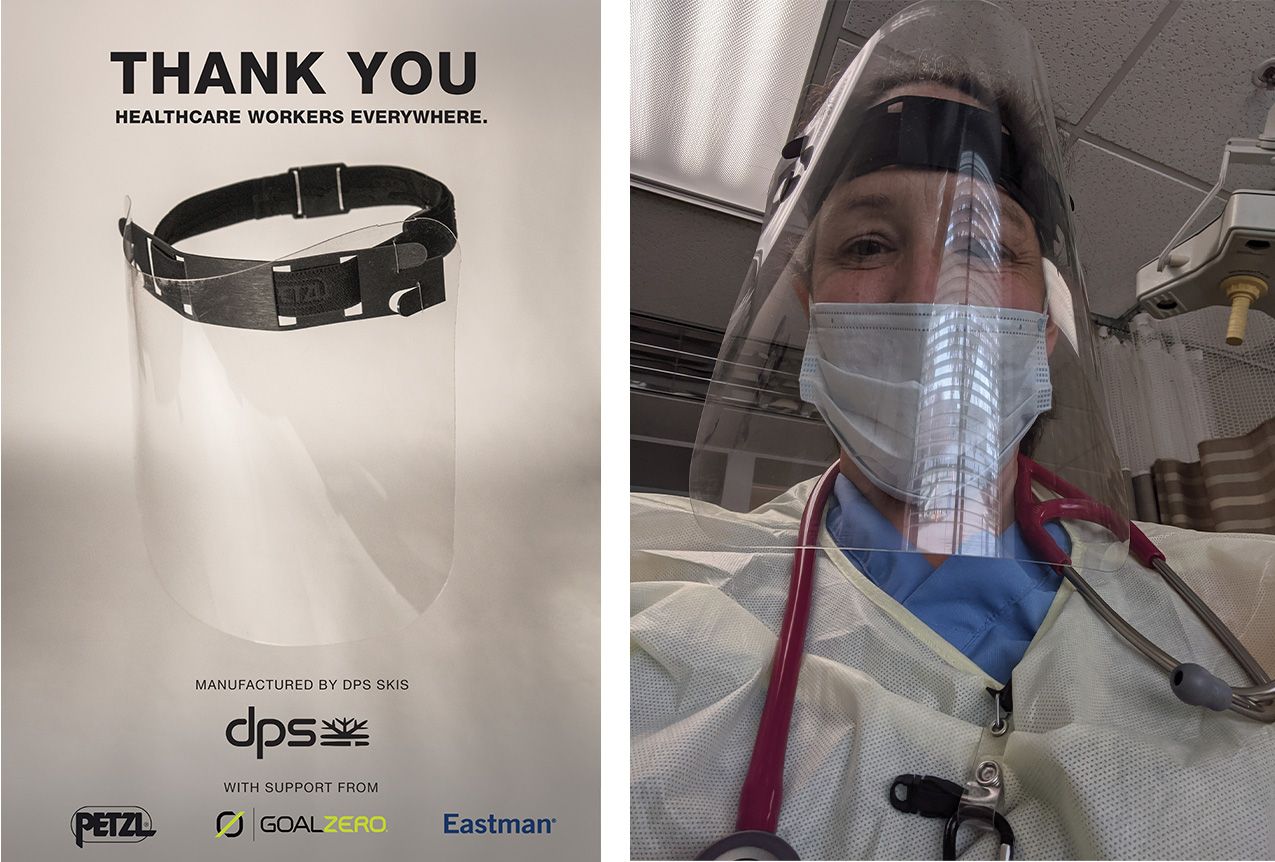 Adapt, change, innovate. Whether it's a huge multi-million dollar corporation or a mom-and-pop store with four employees, these three words are common among those who experience success. In the spring of 2020, we all experienced change in ways we never could have imagined. Businesses in Utah, like so many across the globe, were hit hard. Furlough, layoff, and temporary or permanent closure were very real and immediate problems business owners were facing, among them Salt Lake City's own DPS Skis.
DPS was founded in 2005 when a professional skier and an engineer put their heads together to come up with the world's first prepreg carbon fiber sandwich ski. Since then, DPS has cranked out ongoing innovation in the world of skis, making a name for themselves in a fast-paced market.
In January 2020, right in the middle of ski season, Covid-19 was worldwide news. By late February, the United States saw the tidal wave coming and by mid-March, many businesses were closing their doors. Ski resorts and shops closed early for the season, affecting sales that DPS usually had in late spring to supply for the upcoming winter. Disruption in suppliers in the U.S. and abroad meant disruption in DPS ski production, leaving President and CEO Alex Adema wondering what the next step would be. Knowing that ski production would slow down, Alex looked for alternative ways DPS could keep employees working and also make a difference in the fight against Covid-19. Inspired by stories of those who went before him — like factory conversions during WWII — Alex did some research and asked his team if there was any way they could use their machines to make personal protective equipment (PPE) for healthcare workers.
"We had some engineers that played with the idea of using our current Eastman CNC cutting machine and some of our materials to cut face shields. They prototyped a few and it actually worked really well," says Alex. "At the same time, I was sending emails and making phone calls to people in my network asking them to help us get in the game. If we could get plugged into the supply chain, we could make these face shields and get them to healthcare workers."
At the time, everyone was trying to get their hands on supplies to make PPE, so getting things was a bit of a problem. Headbands, plastic, and other similar materials were in short supply, so Alex put out a call to Utah businesses, hoping that others were looking for ways to contribute.
Utah rallied.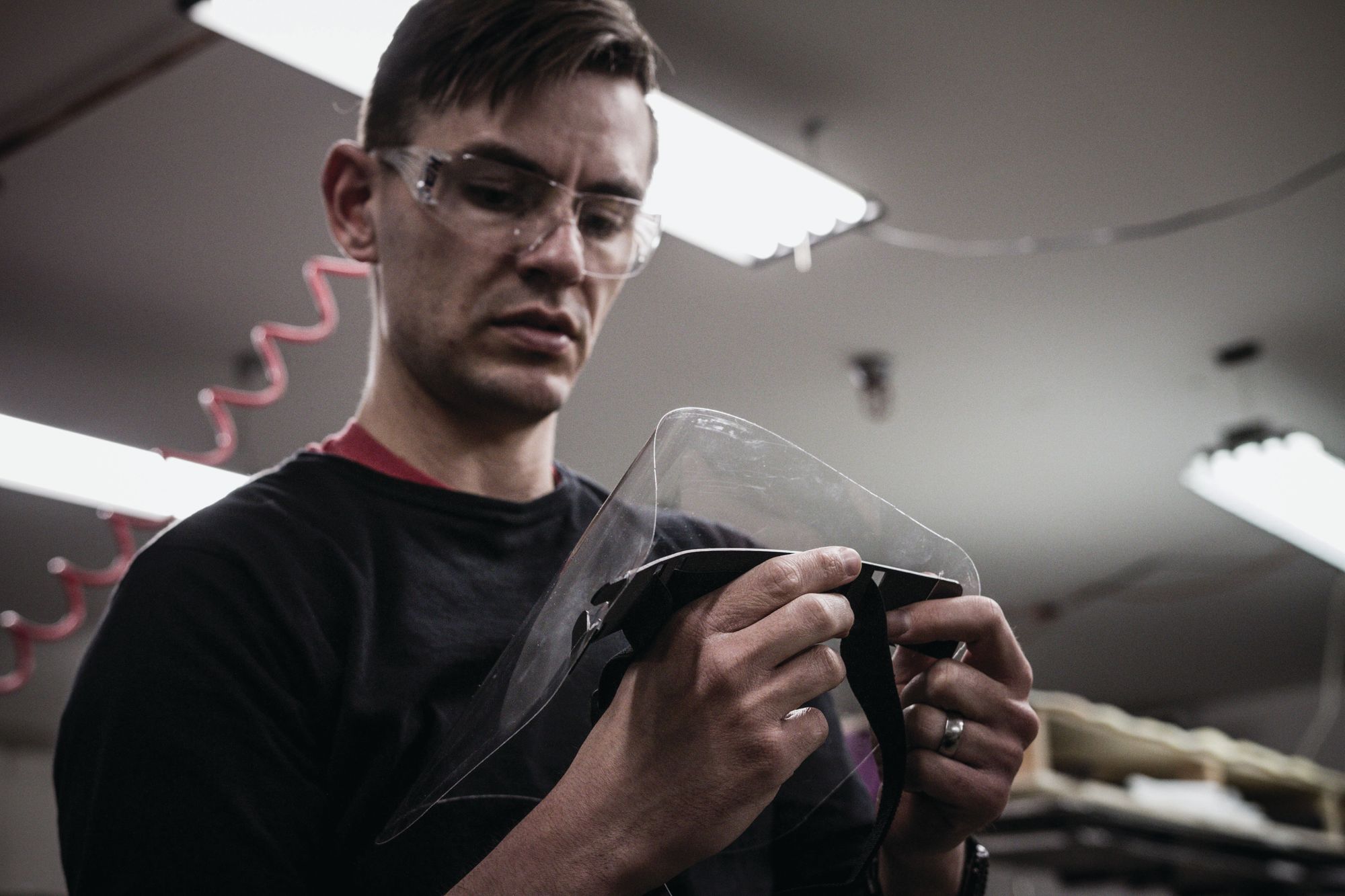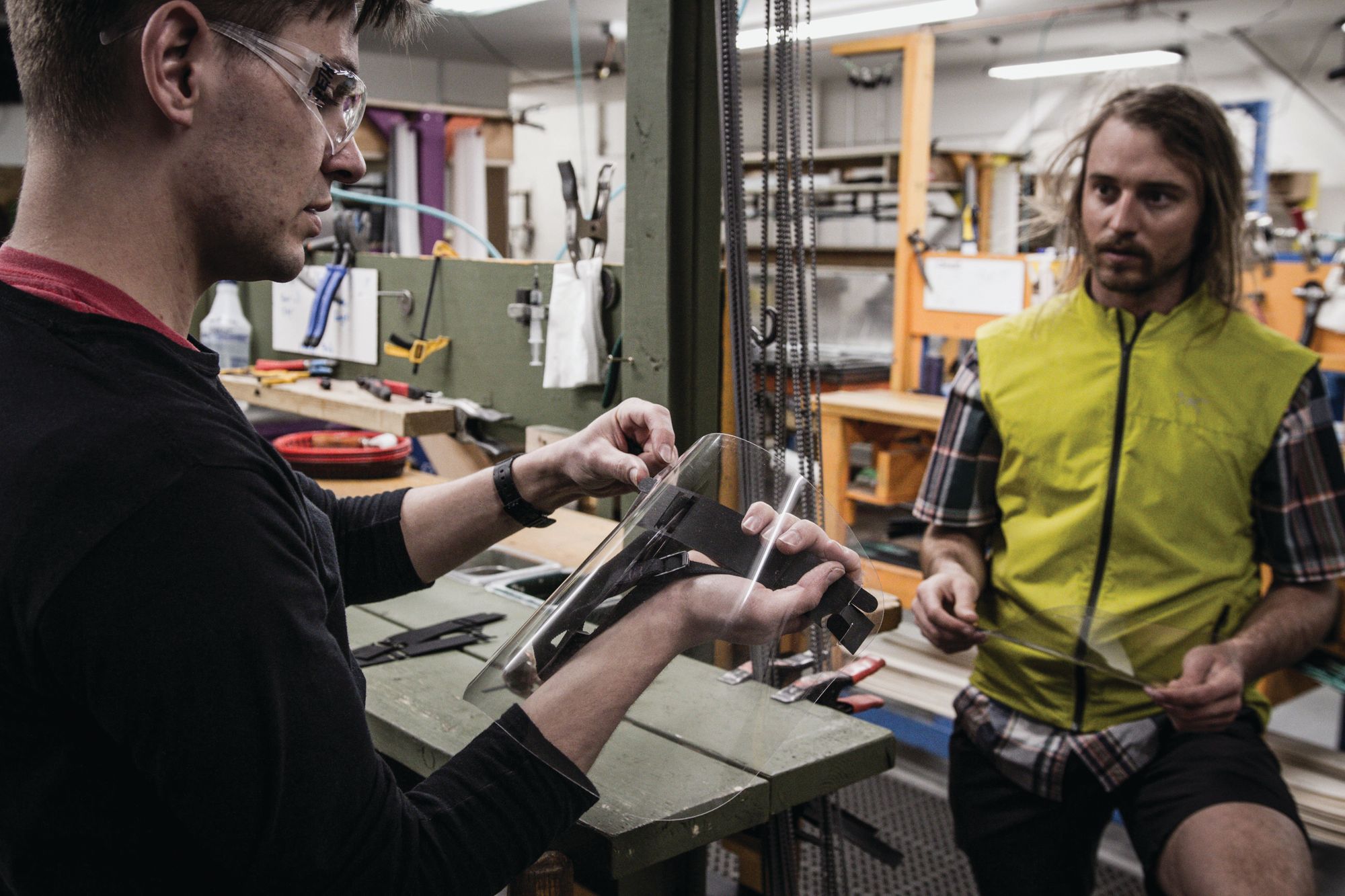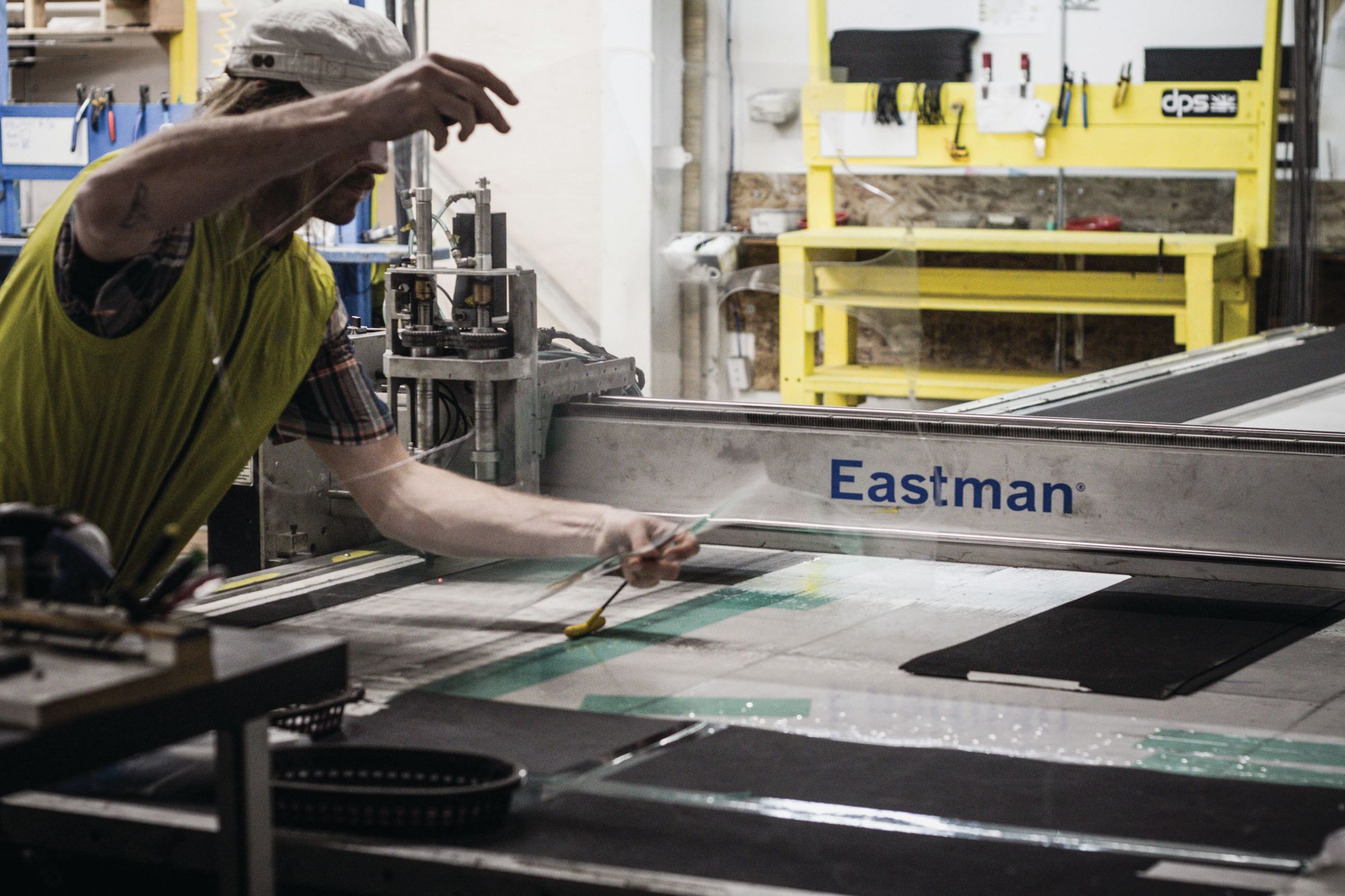 Tom Adams, COO of Petzl, made some calls and the company was able to supply their high quality adjustable headbands. William Harmon of Goal Zero, knowing they couldn't help in actual fabrication, helped cover costs for material. Eastman Machines, the manufacturer of the cutting machine used for the shields, donated blades and parts that go into the process. Within days, DPS was tasked with an order of 10,000 face shields for the Utah Department of Health.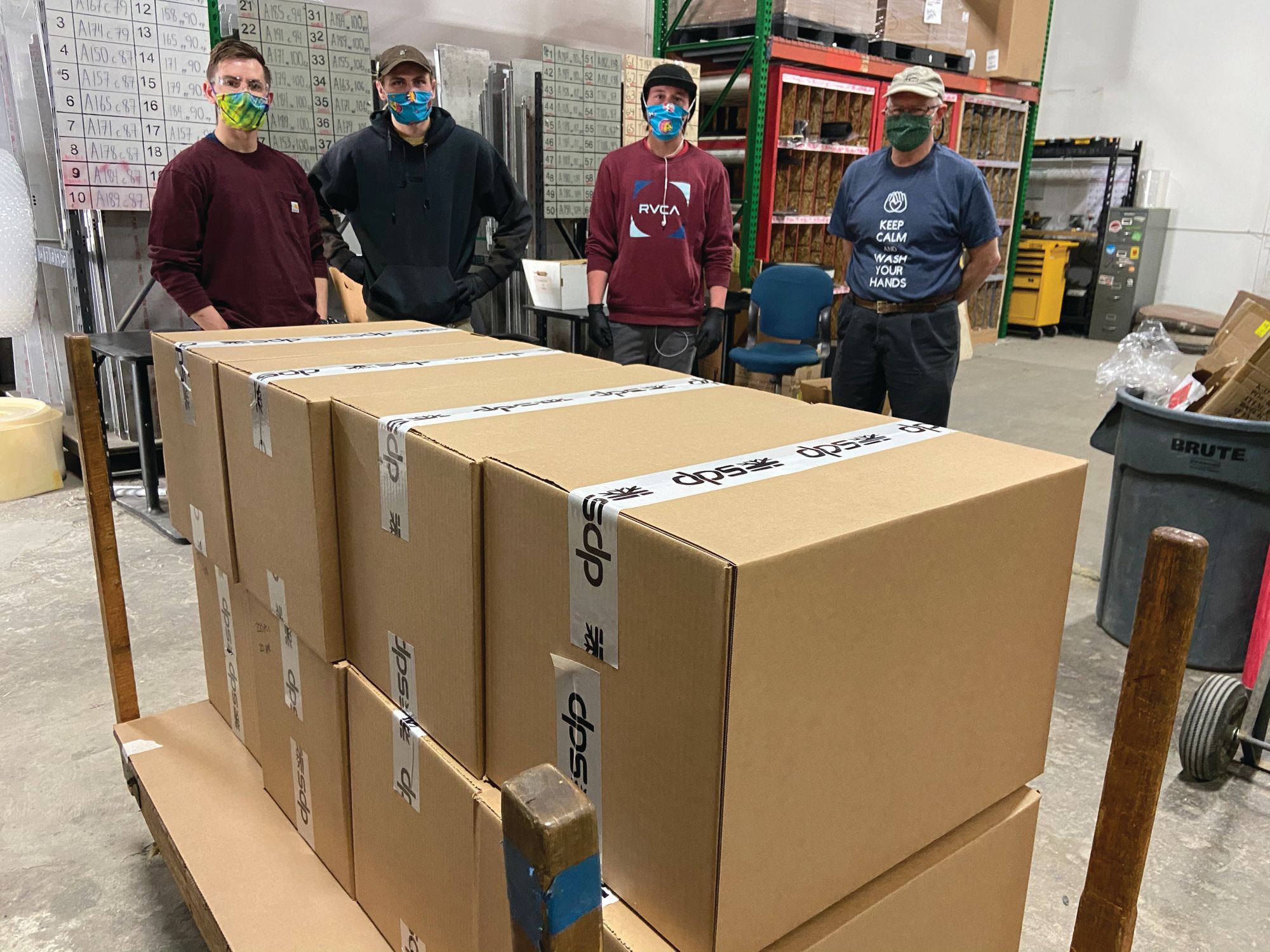 "It's one of those things where I felt inspired, but it was a huge group effort. We put in 16-18 hour days for about two weeks straight trying to figure out how to make this work," says Alex. "We were able to keep our team going, and even hired a few extra people for the short term." As of now, DPS has finished 80,000 units for the Department of Health, and although demand has slowed, there is still a small trickle of orders from other states, ski shops, and recreational organizations. DPS continues to work on ways to contribute to the cause, including hand sanitizer and UV sterilization, and they're ready to ramp up the manufacturing process on face shields should the need arise.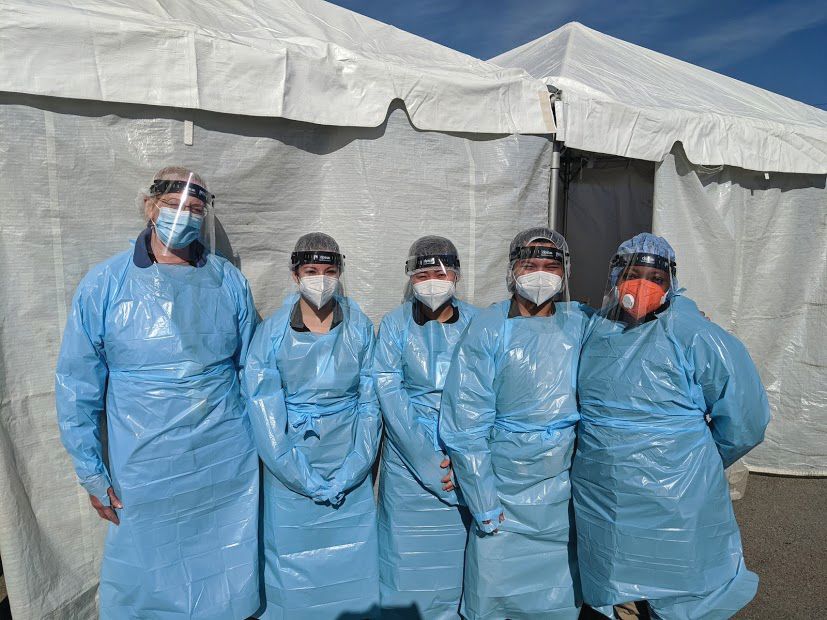 Utah's special "rally" community is seen yet again in DPS faceshields. "Goal Zero, Petzl, and Eastman have been great and we couldn't have done this without their help," says Alex, "I'm incredibly proud of my team and of the whole Utah community."
---
Hi! The Silicon Slopes team is interested in your feedback. We are asking for a couple minutes to quickly provide feedback on our Silicon Slopes quarterly magazine publication. Click HERE and share your thoughts with us. Your responses will help us improve. Thanks!
---
*Read the latest issue of Silicon Slopes Magazine, Fall 2020