This article appears in the Fall 2018 issue of Silicon Slopes Magazine.
During a 100 day period spanning from April 1994 to mid-July, an estimated one million Rwandans were slaughtered as part of the Rwandan genocide. An additional two million Rwandans were displaced as refugees, forced to abandon their country to escape war, persecution, rape, and death.
"I was an adult when the Rwandan genocide was happening and I was completely unaware," said Amy Wylie, Executive Director of Education at One Refugee. "Now, some of my dearest friends are survivors of that. The tragedies of the world are so far removed from us, even in this age of television and media, and I often think about what I was doing during those 100 days where one million people were killed. Now I'm much more aware."
Wylie has spent nearly 20 years working with and advocating for refugees. She began to understand their plight while working with the LDS Inner-city Mission in 2000, helping to resettle African refugees in Salt Lake City. This work would lead her to being hired as a program specialist for the Refugee Services Office, a state-sponsored program that worked with families in the most serious of crises. But there were gaps and during her six years of working at the state level, Wylie would take note.
"With government programs, the funding is minimal and it is time-limited," said Wylie. "A family can arrive that speaks no English, they are given what we used to call welfare (now temporary aid for needy families), and that amount may be for $750 per month. And so people think they are on welfare, they should be able to make it — they are getting government assistance. But their rent is $1200. So that family lives in a constant financial crisis. I saw that year after year."
In 2013, Wylie was approached with what she describes as an incredible opportunity. Roger Boyer — founder of The Boyer Company, one of the largest full-service real estate development firms in the Western United States — and his wife, Sara, were concerned with the refugee crisis and wanted to find a lasting way to help. They were connected with Wylie and asked her to submit a proposal doing exactly that.
"When I thought about a program, I knew it was going to be holistic and we were going to help refugees so they weren't living in a daily crisis," said Wylie. "My proposal was to support the highly motivated and highly capable — those with great potential for success here in the US."
During her prior work, Wylie had seen young refugee students with great potential struggle to make ends meet. Government assistance was time-limited and in many cases only covered partial tuition with nothing for supplies, books, computers, etc. Wylie believed the most effective route was to build an all-encompassing program that supported students not only academically, but in all matters of life. The Boyers agreed and in 2014, the program that would eventually be called One Refugee was born.
"A student that has an inflamed tooth isn't going to be a good student — if they have a dental crisis, we will help them through that," said Wylie. "If they have a mental health crisis, what do we do? We help them with that. So out of this, we've been able to develop programs. We now have a group of mental health therapists from the community that are willing to take our students on as clients pro bono. It's based on this holistic approach: from a toothache, to a mental health crisis, to the need for college supplies and books."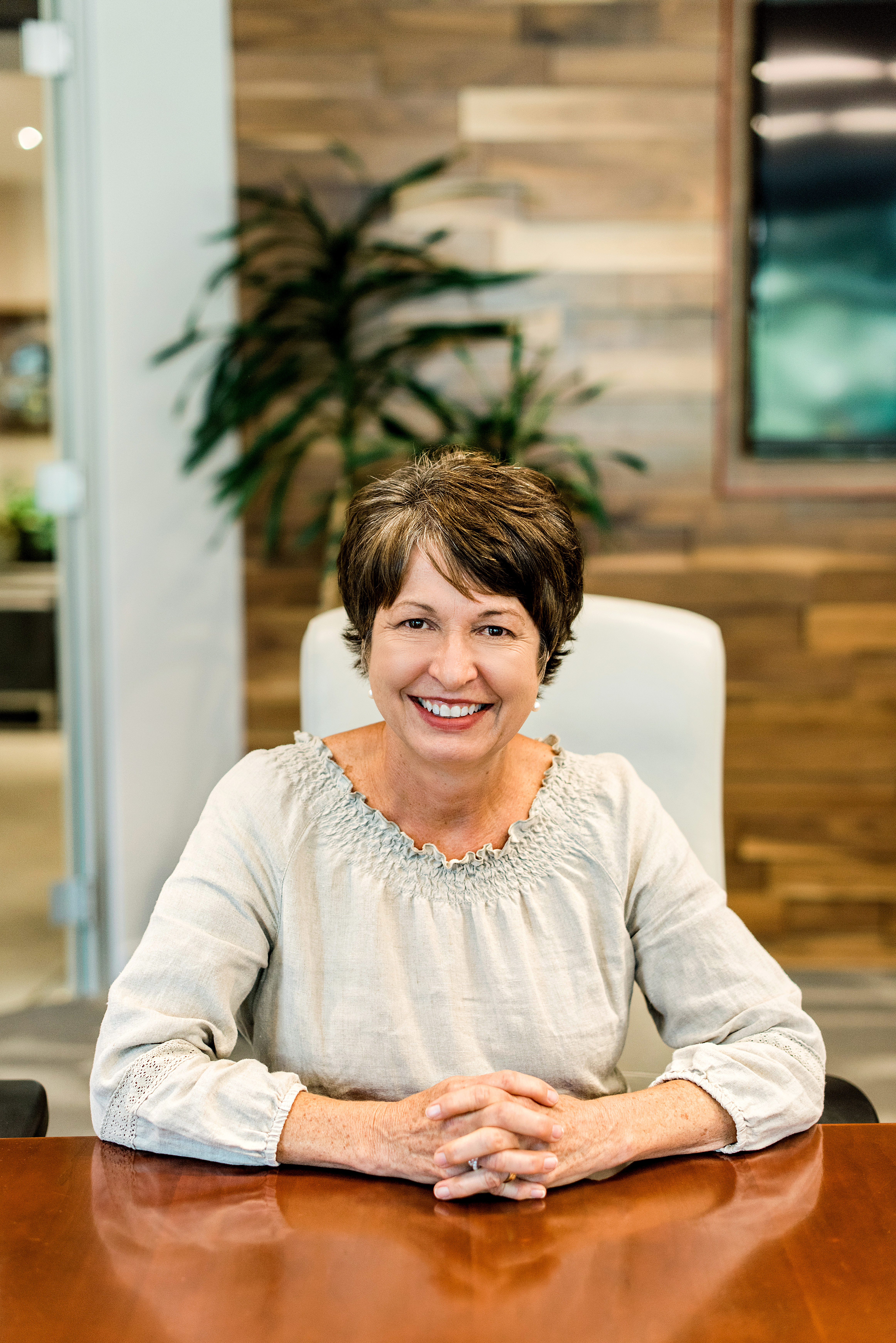 One Refugee is funded through the contributions of the Boyers. The program doesn't allot a specific amount of aid for each student, but deals with each on an individual, case-by-case basis: hence the name One Refugee.
"Our program is about support," said Wylie. "On top of the financial benefit, students have access to me for education, and we've added an operations and careers component. These students have advising, they can come and say, 'I don't quite know how to figure out this problem I'm facing.' It might be at their job, with their family, at school, but it comes down to this holistic approach with wraparound services. So the student isn't taking on the entire family's issues that can be overwhelming."
Represented by 22 different native countries, the students of One Refugee come from varied backgrounds — some are orphans, some separated from their families, others live with their families. The impact of the program has been immense, with Wylie herself personally assisting over 400 students in completing college and moving into the professional world.
One of the largest tech companies in Silicon Slopes, Workfront, has become a partner of One Refugee. They recently hosted a One Refugee day at their corporate offices, over 70 students were able to come and spend a day in Lehi. Each student was paired with an employee, learned about tech life, and listened to words of wisdom from CEO Alex Shootman.
"We want Utah, the business world, the academic community, to see these students as confident and ready to work, to contribute to the Utah community and economy," said Wylie. "For all of our students, English is a second language — most of them speak an average of 3-5 languages. They are incredibly bright and capable. Our average GPA is 3.2, which I think is very significant. This year we had two students accepted to medical school, we've had two that already went to medical school. We have about 15 that are currently in nursing programs or have graduated. We have engineers, teachers, social workers. They are ambitious, hard-working, and most important to us, highly-motivated."
"Most people believe that refugees are in the same category as immigrants and they are not. Immigrants come for a very different reason and it is not based on the fear of death, or that their child will be kidnapped and taken as a child soldier. The background story of a refugee is very different from an immigrant, though I have great sympathy and understanding of the immigrant experience as well. But a refugee is forced from their home at risk of their life. One of the most profound experiences in this work is to attend a citizenship ceremony with our students and dear friends. If you really want to value your own citizenship, you should attend — see an entire theater full of people who have worked hard for five years to be eligible. They can't have a criminal background. They have to show they studied the 100 questions. I don't think people understand the hard work and effort that an individual puts into becoming a US citizen."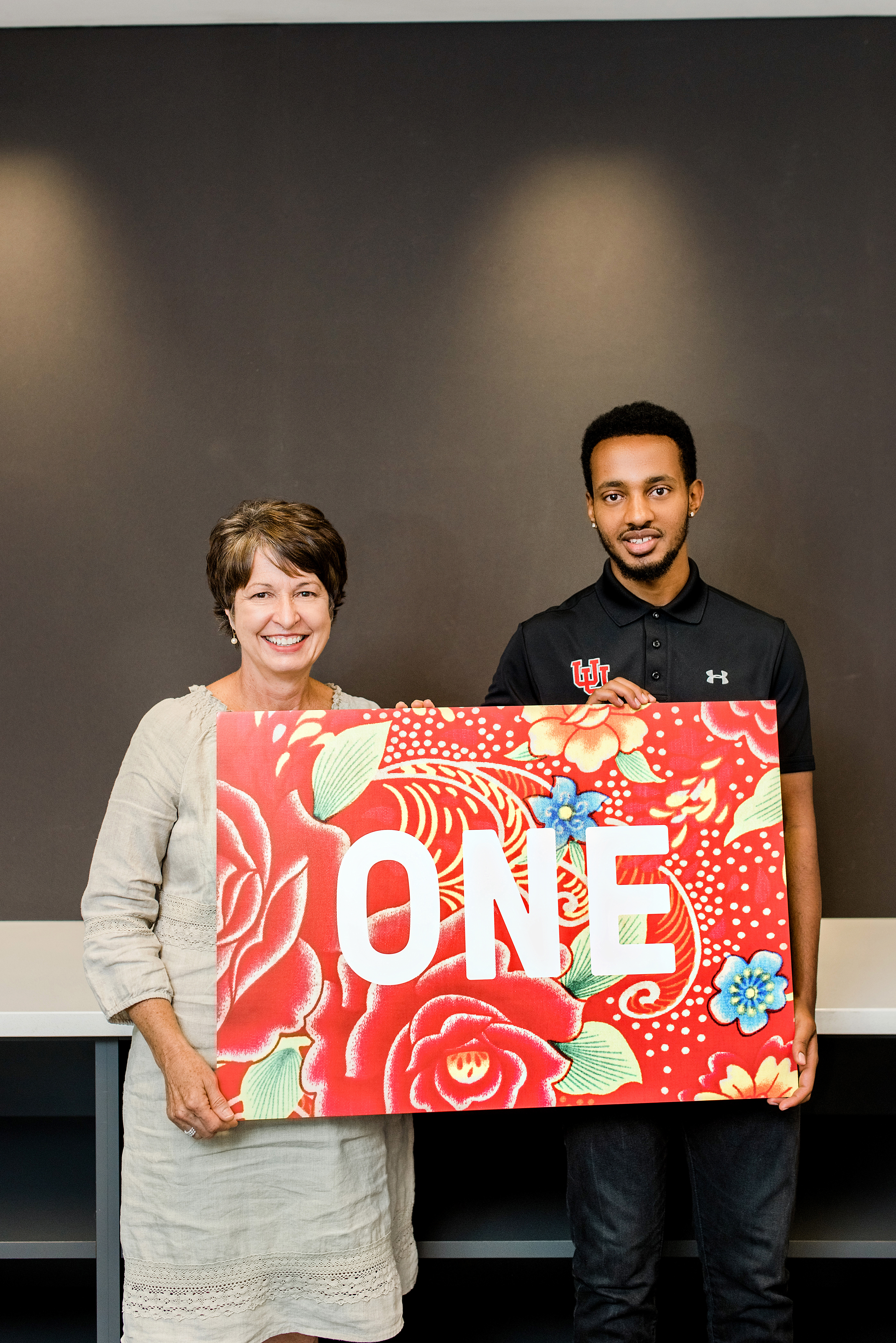 Wylie remembers the earlier days of her life, before refugees had become a large part of her story. She was living in a small neighborhood in the smallest house, worried about all the small things that worry us every day. She recalls hosting her first refugee friends and their remarks of awe — "Your house is so big and beautiful!" — changed the way she lived. Wylie is adamant we can make our lives whatever we want. She believes in her students and in the One Refugee program. She believes in blessings, found in friendship and love from people around the world. And she believes positive change can come from anywhere, including the relatively sheltered confines of Utah.
"I was born and raised in Utah County, I moved a mere 45 miles to Salt Lake City," said Wylie. "I could've had a pretty quiet, simple life, without much diversity. But because I've worked with the refugee community, my life is rich — it's colorful, it's diverse, it's filled with a family spread across the world. We've traveled to Africa. We've traveled to the Thai-Burma border. In Africa, we visited three countries and found family members of refugees here in Utah. What a thrill it was to go meet someone that was a sister or brother or uncle to someone living here. I have the privilege of being able to travel back, many of them don't have that privilege. My life is incredible, rewarding, and yet I realize what it could have been — drab, colorless, if we had not been exposed to those first refugee families that changed our entire perspective about life and the world."
"The interaction with students is so incredibly rewarding. Much of that is driven by their gratitude. I just received a copy of a transcript from summer semester, a student emailed me, they had gotten all A's and wanted to share that with me — they want to share the happy moments as well as the sad. I emailed back and said, 'I'm so proud of you, I can't wait until you come in and I can give you a hug.' This sharing, it's a real-life connection. I emailed another student those very words: I'm so proud of you. That student responded back and said, 'Thank you for saying you're proud of me, no has ever said that to me before.' It's those very small moments when I realize how little it takes to impact someone's life."
"These emotional connections, these expressions of gratitude, every day it drives me. This is very hard work, and it's emotional, and there are days I could just sit down and cry at what these students have gone through. Their stories, the essays they write for application, they are filled with great sadness. And yet they are here. They are resilient. They are working hard. And they are incredibly grateful for the opportunity."