This article appears in the Fall 2018 issue of Silicon Slopes Magazine.
Alan Ashton is the co-founder of one of Utah's greatest tech companies: WordPerfect. Alongside Bruce Bastian, Ashton started Wordperfect in 1979 and became the President/CEO of 5,000 employees until acquisition by Novell in 1994. Simultaneous to Alan's professional career, his wife, Karen, had been deeply involved with community work in Utah Valley. A lover of books and storytelling, Karen helped raise funds for a children's library in Orem while also starting the Timpanogos Storytelling Festival.
In 1995, with a healthy amount of money resulting from WordPerfect's rise, the Ashtons began searching for a way to give back to the community.
"We have found that it's personally fulfilling to give back," said Alan. "As we've traveled the world, we've noticed that in areas where philanthropy thrives, the economy does well. When people are willing to share their time, effort, and resources, I think they're blessed."
Alan and Karen starting looking at plots of land in American Fork and Pleasant Grove, potential areas where families and children could gather, learn, and play. They eventually settled on 550 acres near the Point of the Mountain and began laying the groundwork for one of Utah's most notable gathering points, Thanksgiving Point.
"There wasn't anything going on for miles around, but we felt good about it," said Alan.
An avid gardener, Karen wanted Thanksgiving Point to feature a public garden — 55 acres were allotted to Ashton Gardens, with hundreds of mature trees imported from the Pacific Northwest as a starting point. After five years of planting and grooming, Ashton Gardens would open to the public in 2000.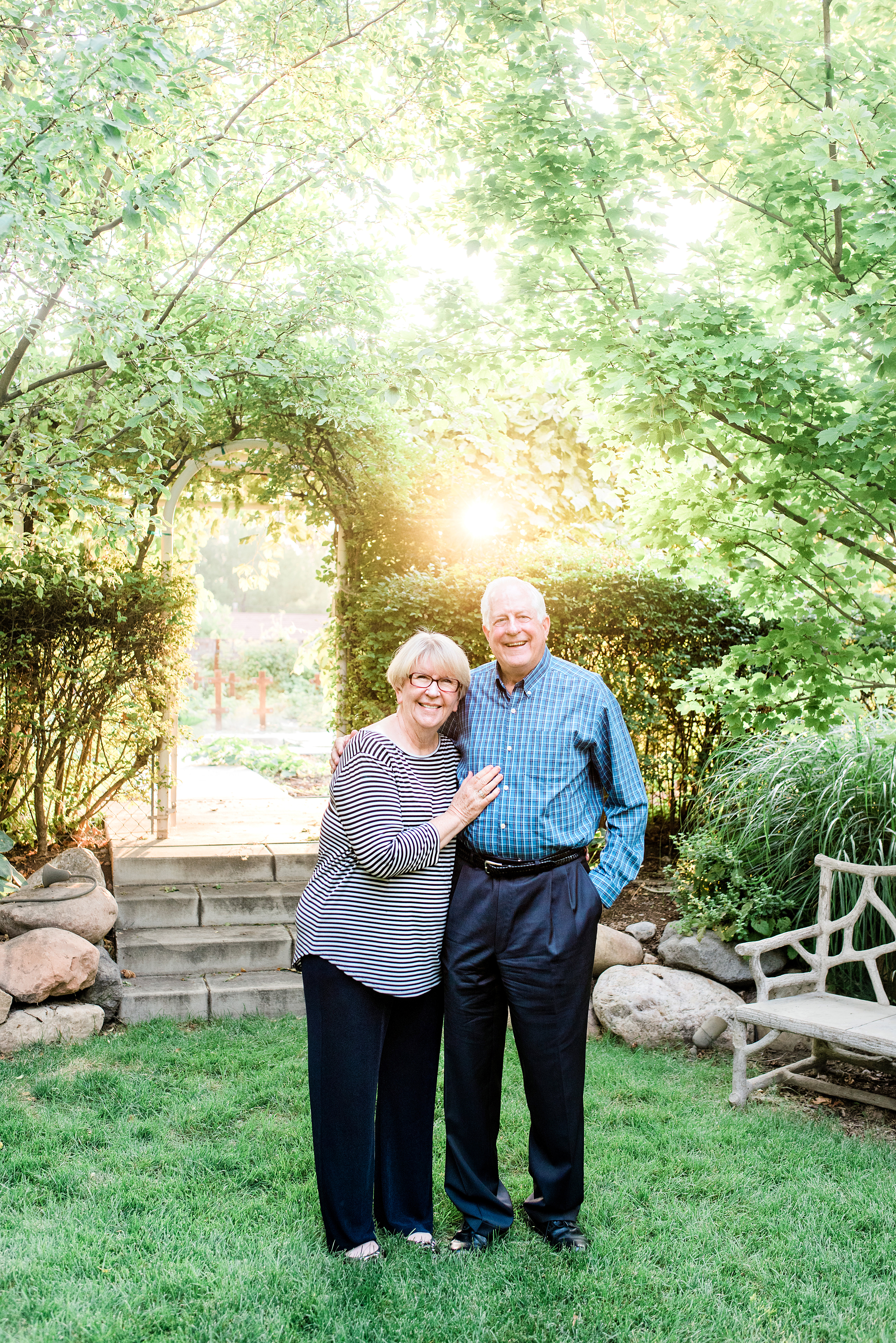 At the same time, the Ashtons began contemplating the idea of a public golf course that ran around the gardens. After meeting with several course designers, they settled on former professional golfer Johnny Miller as the architect.
"Johnny Miller came to our house, made the pitch himself, and that cemented a good relationship and friendship there," said Alan. "So it turned out to be a Johnny Miller golf course, expertly designed, where good players are rewarded for taking risks."
Thanksgiving Point Golf Course is now recognized as the largest golf club in Utah, covering more than 200 acres and measuring 7,714 yards from the championship tees. And between Ashton Gardens and the golf course, a foundation was laid for aesthetic beauty.
Following through on one of their original goals to provide children with fun learning opportunities, the Ashtons have helped build multiple museums to engage with kids: the Museum of Natural Curiosity, which features more than 400 interactive learning experiences; and the Museum of Ancient Life, originally a dinosaur museum that now examines a host of living creatures from the past. Thanksgiving Point also offers a large swath of farm country filled with animals, where children can learn about birthing, go on pony rides, and pet horses, calves, sheep, and llamas.
"The idea is to give youth the opportunity to learn and have fun together," said Alan. "We've had busloads of children — sometimes disadvantaged children living in poverty — come and enjoy petting the animals, seeing the children's museum and dinosaur museum. We have programs and scholarships available during the summer for children to come and learn to bake, or plant, or learn about paleontology."
Thanksgiving Point recently opened the Butterfly Biosphere — filled with butterflies from all over the world, extensive information on miniature creatures and bugs, and large areas for children to play and learn. And every April, Thanksgiving Point hosts a tulip festival that has turned into one of Utah's most colorful events.
"We're always looking for ways to celebrate life," said Alan. "Each year, we plant tulips — anywhere from a quarter million to a third of a million. We do this because the first blooming from the bulbs is the best, and largest, and most colorful. Then we take the bulbs, put them in bags, and sell them inexpensively to the public."
As opportunities for children and families have grown at Thanksgiving Point, the area has become synonymous with tech growth. Over the last five years, many of Utah's tech companies have flocked to the area and residential growth is happening all around. At the heart of everything is 550 acres purchased 23 years ago, when Alan and Karen Ashton began exploring ways to give back.
"For my wife and I, it's been very exciting and fulfilling to see Thanksgiving Point become a gathering point," said Alan.