This article was published in the Spring 2022
Q&A with Danny Noall, CEO Infuze Hydration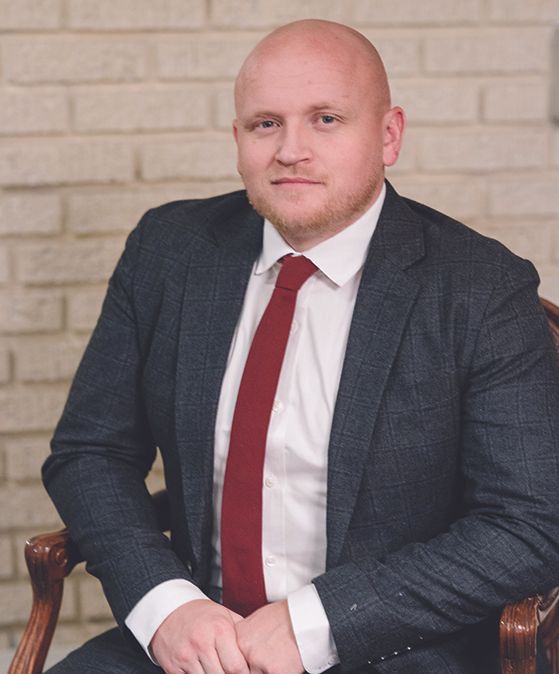 Q: Some people aren't familiar with Infuze, can you give us a brief rundown?
A: Infuze has two main products: First, the Infuzion Lid that fits on any water bottle and allows people to have water or flavor at the turn of a dial without ever having to put flavoring in the bottle. Second, LifeFuels, which is a smart supplement bottle that allows you to dose a variety of products from immunity boosts, pre-workout, cbd, and others while tracking everything on an app to help you dial in your performance and hydration.
Q: We love a good startup story, how did you come up with the idea?
A: In 2012 My uncle (who is our COO), and I were hiking when we first thought of the Infuze concept, we were so tired of drinking the filtered pond water that we thought, "Why isn't there a way that you could push a button, get flavoring in the water, and then go back to plain water without having to clean the bottle and pack every time."
Later in 2015, while getting my MBA at USU I decided to use our awesome flavoring idea for some of the business opportunity classes, and started winning some of the local business competitions. Little did we know the engineering hurdles that were facing us. Everyone had thought of the idea like this in some form, "I want a delicious drink, and no clean up." But there were some laws of physics that made it impossible, until we developed our patented Shuttling Seal system. In the past, the US Army, Pepsi, Coke, CamelBak, and others had tried to make a system that could do something like this but they failed for 2 reasons:
Liquid flavoring wasn't in the market when they were developing it and there was no way to make this work with a powder or tablet.
They used a scenario with the system being a gravity feed, it was clumsy and bulky at best and the market adoption hadn't worked with some of the ideas they had tried.
It took us four years to finally be ready to start selling, but since 2019 we have sold over 230K systems, and in 2021 we purchased Keurig, funded Lifefuels, and moved all of their operations here to Utah!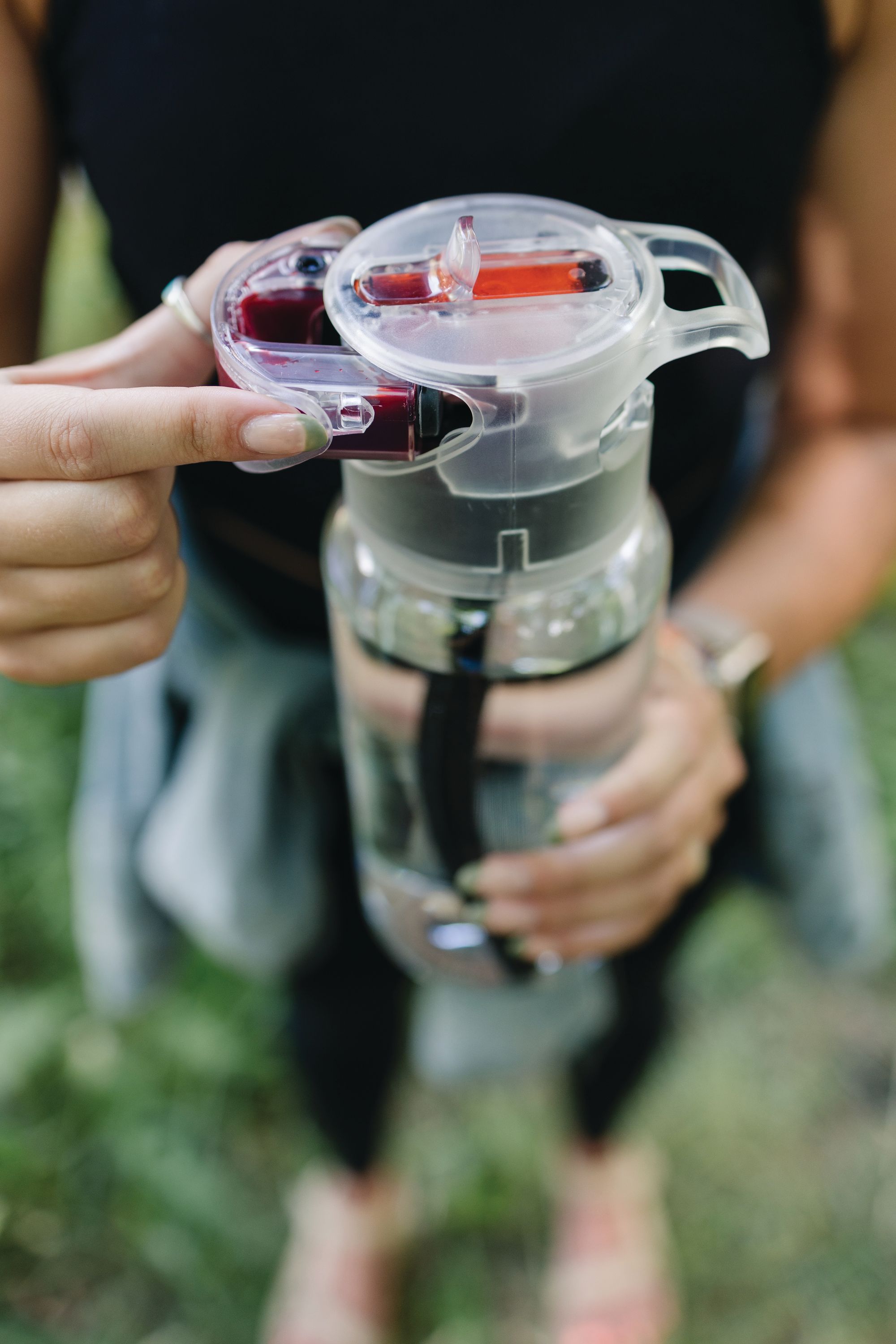 Q: What has been the hardest part of building a business from ground zero? The best part?
A: The hardest part is that not only were we trying to get our name and brand out there, but we were also educating the market that something like this even existed! So the startup curve was twice as hard in that regard.
The best part is when we see our products "in the wild." I always ask the people about it, but never tell them I made it, just to get some real honest feedback, and almost always they tell me how much more water they drink and how much they love it!
My second favorite thing: all of our assembly workers think my name is "Dennis" and I seriously laugh inside every time I hear it.
Q: What kinds of things do you wish you had known at the beginning?
A: This is a hard one, since each phase we have gone through would have a different answer.
But if I had to choose I would say:
Every problem has a solution. No matter how hard it is or how bad it looks, there is always a scenario in which you can succeed.  If you are able to look at problems that way, nothing will seem impossible. You still need to evaluate if it's worth solving, but you won't get stuck in a victim/failure mindset.
Knowing you have the right team takes time, so when choosing partners, choose slowly and make sure everyone has vesting periods if they are equity holders.
Beginning phase = Bootstrapped, manual, and replicable. Middle Phase = Bootstrapped, scaleable, and value added investments only. Scale Phase = Automation and simplification based on what you learned in the previous phases.
Q: Tell us about a time in your career that you wanted something so badly that you were unstoppable in pursuing it. What happened as a result?
A: I want nothing more than to make my partners and investors as rich as possible for the trust that they have put in me. I come to work everyday with one goal in mind: to make something that they will be proud of and glad that they took a chance on me.
I am obviously still pursuing that, but we are currently raising a Series A Round of Funding, and we are right on track for the long term value and acquisition in the future.
Q: We know you've had some pretty amazing things happening in the last year, tell us a bit about it.
A: Our most noteworthy thing that we did last year was purchase LifeFuels. LifeFuels was a product funded by Keurig, Dr. Pepper for $20m in 2019, With all of the things that took place with COVID they had to shut their doors, and we were in a perfect spot to make the purchase and bring everything here to Utah. The problem our Infuzion systems have is that the amount of flavor/enhancer someone gets is based on the suction pressure they create, and this makes it impossible to guarantee an exact dosage in the system. That problem is exactly what the Lifefuels system solves, it gives an exact dosage and it allows us to expand into the supplement and performance industry.
We have also made some great partnerships with these supplement companies and brands. We are currently partnered with NanoHydr8, CardoMax, Trace Minerals, and we are working on some other exciting partnerships that will be coming out in the next few months!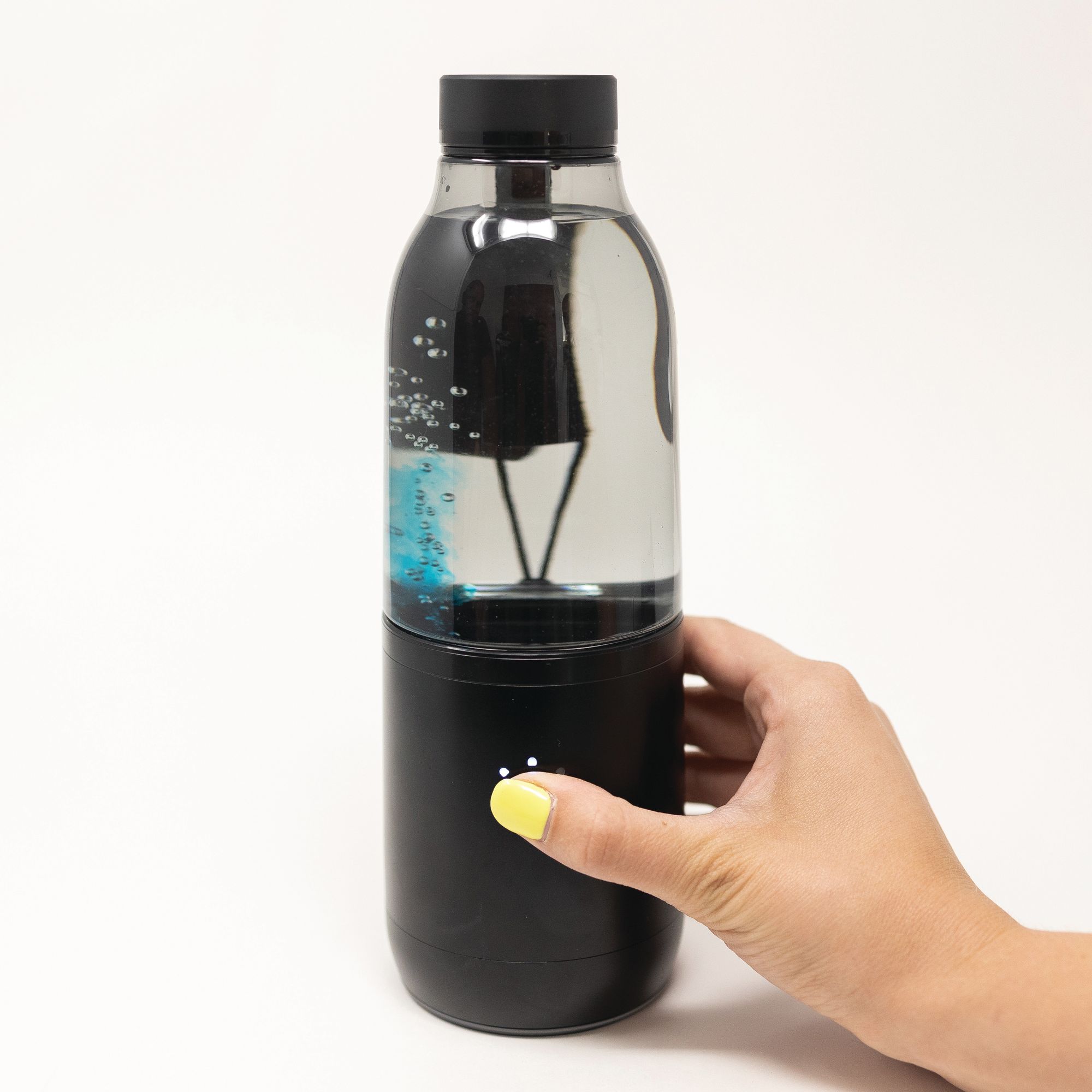 Q: As founder and CEO, what brings you joy in your work?
A: Other than my employees thinking my name is Dennis, the thing that brings me the most joy is seeing how much our employees love working here! We have a small team but everyone of them tells me how they look forward to coming to work every day.
Q: What was the last thing you really geeked out about?
A: The other night I spent two hours learning about gravity and the effects that it has on light, and time. This is something that I can't comprehend and I think that's what makes it so interesting to me!
I also have a tendency to pick up a manufactured product and am amazed thinking about the amount of work and effort that goes into every single thing that we use in our daily lives.
Q: Mountains, beach, or city?
A: Summer = mountains, fly fishing or biking. Winter = Beach, unless I am skiing or snowmobiling. Honestly I am a weather diva, and want it to be 64º year round!
---
Hi! The Silicon Slopes team is interested in your feedback. We are asking for a couple minutes to quickly provide feedback on our Silicon Slopes quarterly magazine publication. Click HERE and share your thoughts with us. Your responses will help us improve. Thanks!‌
---
*Read the latest issue of Silicon Slopes Magazine, Spring 2022