This article was published in the Winter 2020 issue
by Tessa White, CEO, The Job Doctor
With over 25 years as a human resource executive, Tessa White is a frequent television guest on Career Navigation and thought leader who is a contributor to Forbes, Entrepreneur and Wall Street Journal.  She currently runs The Job Doctor, a career navigation and HR consulting practice (doctortessawhite.com) dedicated to increasing employee engagement in the workplace. This article is a follow-up to Tessa's piece in the Fall issue of Silicon Slopes Magazine.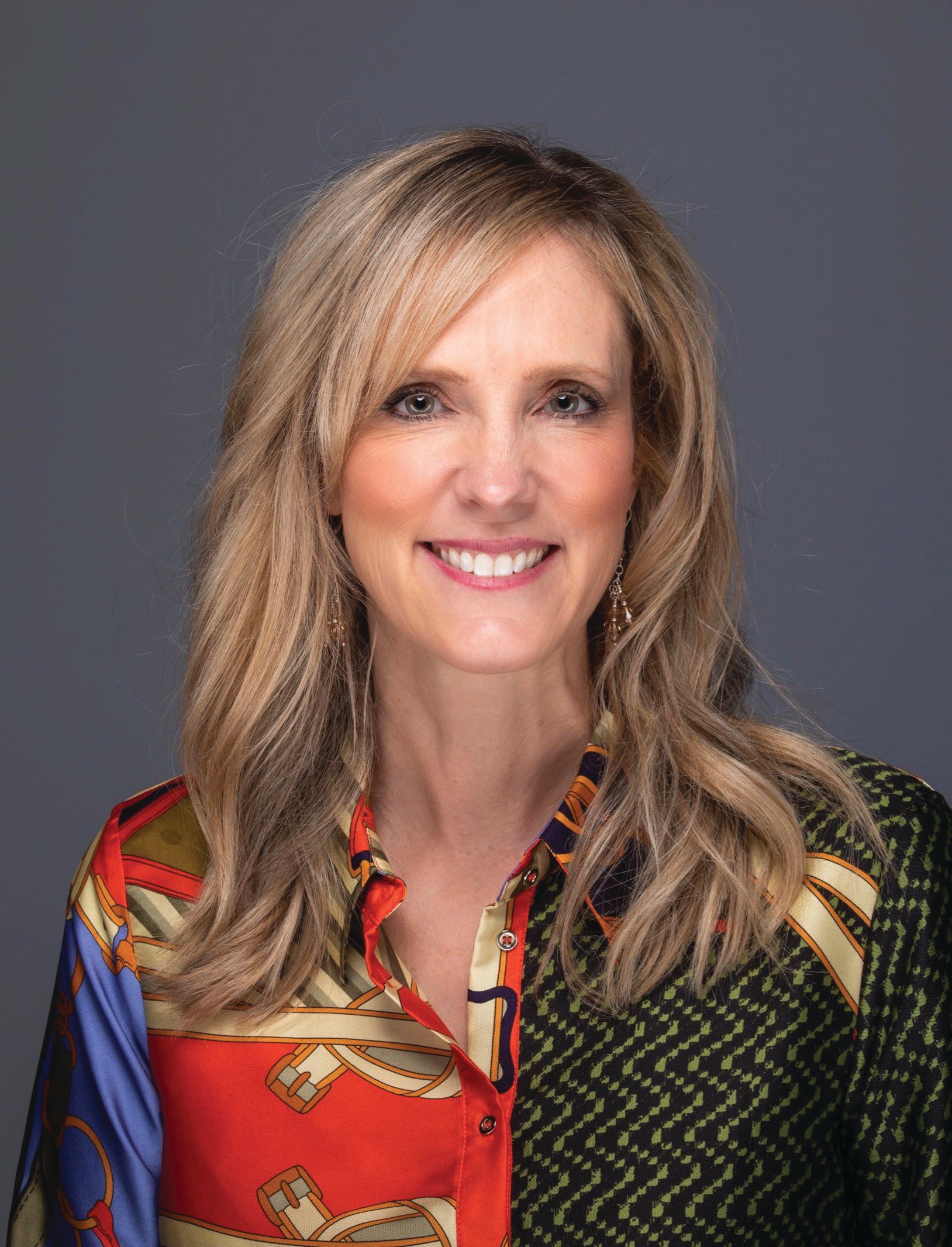 Practical Strategies to Finding and Keeping Women in the Workforce
Utah is rapidly becoming a tech superpower as displayed through our continued thought leadership and innovation. But one vital ingredient is missing and could prove to be the fatal flaw in an otherwise stellar rise. We can no longer turn a blind eye to the underrepresentation of women at mid- and senior levels in our state.
To successfully tap into this underutilized and underrepresented audience, Utah businesses must create an environment where women don't just survive, but rather thrive. Businesses must understand both the barriers preventing women from staying employed and the accelerators that help women succeed. To make a permanent and lasting change to the landscape, they must respond to the needs of our women and adjust accordingly.
Here are four practical suggestions businesses can use to boost their efforts in successfully attracting and retaining women in Utah.
Get clear on your value proposition for women
We often forget that matching candidate skill sets to the job requirements are not the only factor in making a good hire. Hiring is a two-way street. Companies must also provide a value proposition that speaks to the candidate's needs.
Companies who want to attract female workers will want to consider generous maternity leave policies, continual training and development opportunities, learning scholarships, home office stipends, or flexible schedules such as an "Adopt-Your-Own-Schedule" program. In addition, publicly stating a commitment to a diverse workforce, such as making the Parity Pledge  sends a message that your company is making efforts to create greater gender parity.
And let's not forget the one benefit that for decades has eluded us—quality childcare or after-school programs. There are ways for companies to make a big difference without the cost or complexity of setting up a stand-alone childcare solution. Taking a step in the right direction is possible without breaking the bank: a partial match against child care FSA plans, a child care stipend, or a referral program which can be used at facilities of a parents choosing are all positive shifts for any company to explore.
Become partners with organizations that train women
Companies would be well advised to partner with local resources already advancing and preparing women for the workforce. Investing in what works to get women in the workforce is a far better approach than paying job boards or engaging expensive search firms in hopes a more diverse audience is reached. What we focus on expands, and in this instance, the solutions are right under our noses and already yielding great results.
Consider Utah Valley University's Wee Care Center, a child care center which offers students a sliding cost scale so that parents can remain in school. Started in 2014 largely through private donations, it houses approximately 150 children each semester, eliminating one of the known barriers for women gaining access to higher paying jobs. Tara Ivie, Senior Director of UVU Women's Center, understands the value to Utah businesses. "Despite the belief that women aren't in our workforce, the data tells us differently. We know more than 70% of women ages 20-59 in Utah are working. Making sure they have access to skilled jobs is essential.  Ten years after graduation from UVU, 75% of our grads are still in Utah, building our economy and shaping our communities."
Other local businesses have already cracked the code on preparing women for higher paying jobs. Take for example, V School, an online design and coding school. They have created an entirely flexible schooling and payment model that doesn't require payment for the education until after the training is complete and a job is secured. This model provides a path for single parents to create futures otherwise impossible.
Another rising star, Rizenext, offers both childcare and weekend coding classes through a partnership with Mothercoders, recognizing that flexibility and childcare costs are barriers that need to be addressed to gain access for many women.
When companies partner with these resources, whether it be by funding scholarships or business alliances, the result is the same.  Partnering in any form is proactively building a pipeline of capable and trained Utah women.
Make flexible and remote options a permanent part of your business model
The worldwide experiment that came in the form of a pandemic quarantine taught us that we can do work in unlikely places and at unlikely times. We learned that a vast majority of roles can be done remotely and employers are likely to get, if anything, more time from employees when work can be done at all times of the day. For this reason, businesses should consider making a majority of positions flexible and offering remote options or flexible shifts, or ¾-time shifts that can accommodate work during children's school hours.
If employers are willing to respond to many women's desire to work around their children's school schedules, they may retain that woman throughout her life. Many women drop out of the workforce as they move up the career ladder and find that flexible hours or remote work are not available. Many leave the workforce only to try to return after children are older. Achieving this continuity with permanent access to women, may be worth making flexible work schedules permanent. Michael Zaro, CEO of VSchool, sees the importance of flexibility, "Now more than ever, I hope businesses realize one of the greatest talent pools are moms. Their ability to produce outstanding results when we give them flexibility, is indisputable. They are leading the way, and it's never been more evident as we watch how they have navigated the pandemic."
Tap into the networks of your current female talent pool
If you want to find a capable woman, just ask another capable woman. If your company recruiting department has not made a systematic practice of seeking referrals from existing female talent for all levels of roles, you are missing out on a simple process that can yield positive results.  So often, companies go external to a search firm to find diverse talent. But the best search firms mine talent by making calls to known talent asking for additional names within their networks. These best practices can easily be implemented at no cost within any company to help create more diverse pools.
In addition, asking these same women for any professional affiliations or networks they participate in can help your recruiting department access these groups and tap into job listings or even events such as pitch competitions, workshops, or speaking opportunities where your organization can be seen as an active part of that career circle.
Adopting these strategies will not ensure that women will stay at a company—the culture inside any organization needs to further reinforce that women are welcome—but it does create the conditions to bring more women into the door of our companies. If the local business community doesn't respond to the resounding voices of our women, it will be a fatal flaw that will hold back our businesses from greater success that a diverse workforce brings.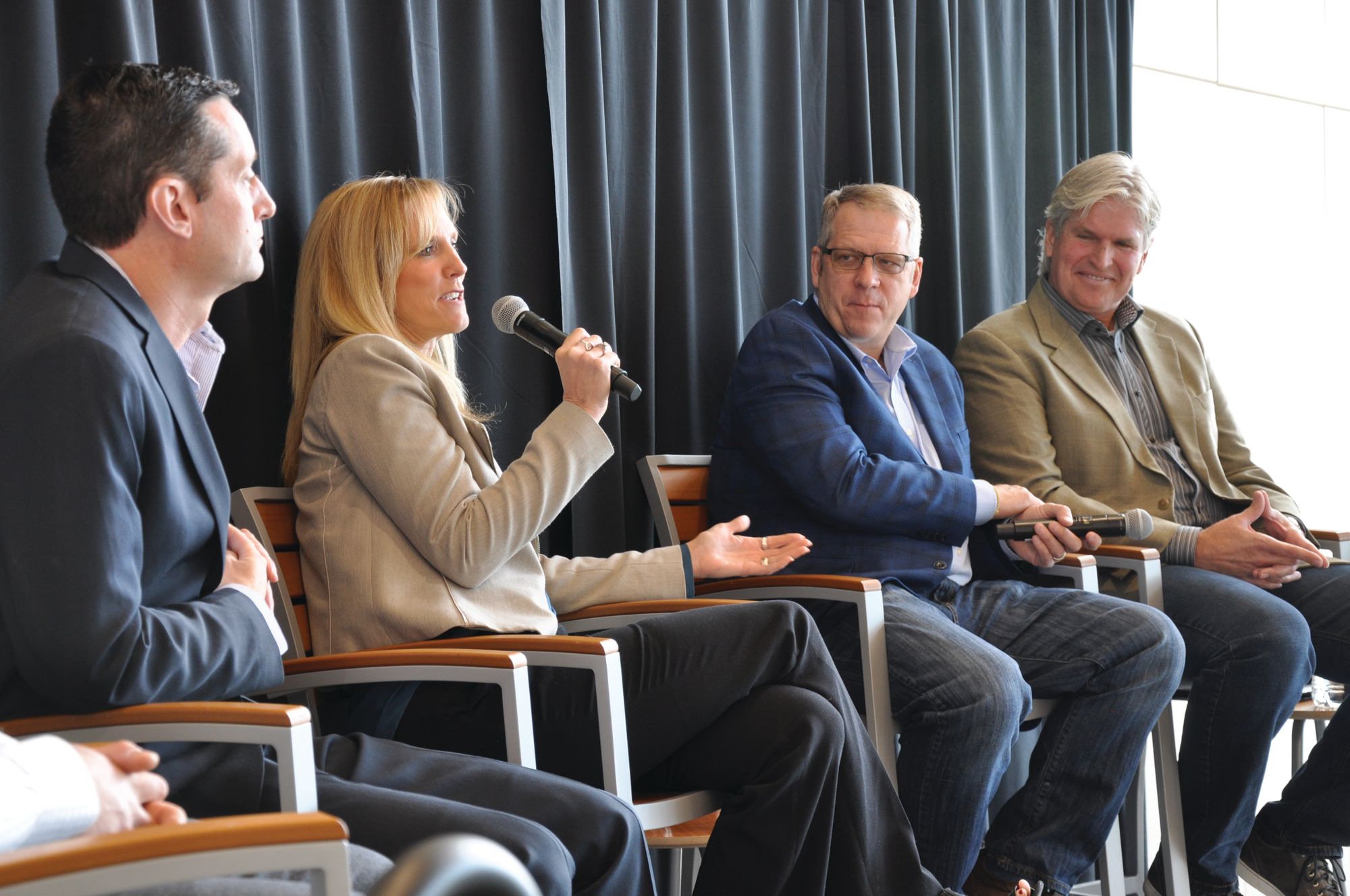 ---
Hi! The Silicon Slopes team is interested in your feedback. We are asking for a couple minutes to quickly provide feedback on our Silicon Slopes quarterly magazine publication. Click HERE and share your thoughts with us. Your responses will help us improve. Thanks!
---
*Read the latest issue of Silicon Slopes Magazine, Winter 2020