When you think you can't push any more, push. When the pushing is no longer effective, trust the team.
Ogden Made handcrafts high-quality bags right here in Utah. The company is on a mission to produce beautiful utilitarian products, and to promote the city of Ogden along the way. They ran a successful Kickstarter campaign in December 2013, in which they raised $17,464 (their original goal was $3,000).
We recently had the opportunity to interview Ogden Made founder Gregory Schern to learn more about the company's origins, its future plans, and much more.
Beehive Startups:
Tell us the story behind Ogden Made.
Gregory Schern:
Ogden Made is the result of too many people not doing their job or at least working after hours on fun projects that solve some personal problems but have nothing to do with the core business — if lacking a great bag could be classified as a personal problem. Eventually someone looked at the cool bags and thought … I wonder if there is an opportunity to create jobs, cool bags, and have fun? Turns out, there is. It's one of those fun stories where no one set out with a business plan, or identified a specific market need, but rather set out to create something for purely self-serving purposes and decided other people might like it too.
Beehive Startups:
Tell us about Ogden Made's Kickstarter campaign.
Gregory Schern:
Kickstarter happened because we wanted a way to validate the idea and it seemed like a great way to do it. If other people thought Ogden Made was a good idea, and were willing to put some of their hard earned personal fortune behind it, then the result would be an awesome small company. It was more than a turning point, it was "the point". Kickstarter was a natural fit because of the funding community behind it and the ease of use. We needed a modest $3000 to kick off Ogden Made. We ended up raising over $17,000, but more importantly, we met some great people and got much needed exposure.
Beehive Startups:
Are all of your products actually made in Ogden? How do you pull that off?
Gregory Schern:
Yes, we actually make all of the products in Ogden. We have found that the key is finding people with the right talents, training them to apply the talent in an industrial setting and then not getting in the way too much. To make it on our production team there are several practical tests and projects that help identify if the basic skill sets are there and if they can follow instructions. The company is still small, but one sewing guru has turned into three and we see that trend continuing.
Beehive Startups:
What inspired you to start a company named after Ogden? Why is promoting Ogden part of your mission?
Gregory Schern:
Ogden is our home. It's an awesome city with grit and history on the cusp of becoming something more. There is truly a renaissance going on in Ogden today with its outdoor recreation appeal and an awesome historic downtown that is getting a facelift. We want our product to be a part of the story. Ogden has a few things that no other city can replicate like its mountains, lakes, trails, ski slopes, and raucous history. Ultimately though, Ogden's secret is its people. Quite frankly, the Utah press has been more content with negative headlines, but the nation is figuring it out — Forbes just ranked Ogden #3 in the nation for raising a family. Apparently Provo was only good enough for #10, but at least they made the list … Salt Lake City, what's up?
Beehive Startups:
What does the future of Ogden Made look like?
Gregory Schern:
The future is yet to be written, but we will absolutely continue to develop new products as our customers and our team find problems to solve and ideas that we can't seem to shake because they are just too cool not to make. The only way to scale a custom, high quality product like this, is to do it one bag at a time and one awesome customer at a time. Do that well and each and every customer will tell their friends about Ogden Made who will tell their friends and so on … if we were from Utah County they would each make money off each other but we just don't roll that way.
Beehive Startups:
Other than Kickstarter, has Ogden Made raised any money? Do you plan to?
Gregory Schern:
Kickstarter is a fantastic way to gauge product demand and find awesome new advocates and customers. We don't have any plans to raise additional funds for Ogden Made … unless of course you know of someone with a blank check and no time horizons for a return. Ogden Made is the spawn of Gura Gear which has taken on most of the investment burden but Ogden Made should be able to stand on its own feet now — thanks in part to a couple hundred awesome Kickstarters.
Beehive Startups:
What's the best piece of startup advice Ogden Made has for other entrepreneurs? What's the best startup advice you've heard?
Gregory Schern:
Be prepared for the ugly. Hopeful entrepreneurs often have this idealized image of what it means to be an entrepreneur — probably the result of too many self help books and "success" stories. To be an entrepreneur is to be opportunistic and willing to work harder, take bigger risks, and suffer through because of passion for an idea and a firm belief that it will be successful. It has to be backed up with solid intelligence, planning, and diligence.
The best startup advice actually comes from the Special Forces schools where the idea to is to push the individual to ignore the physical pain and realize that the body, but more importantly the mind, is stronger than you think. They also teach that nothing happens without a team. So it is with startups. When you think you can't push any more, push. When the pushing is no longer effective, trust the team.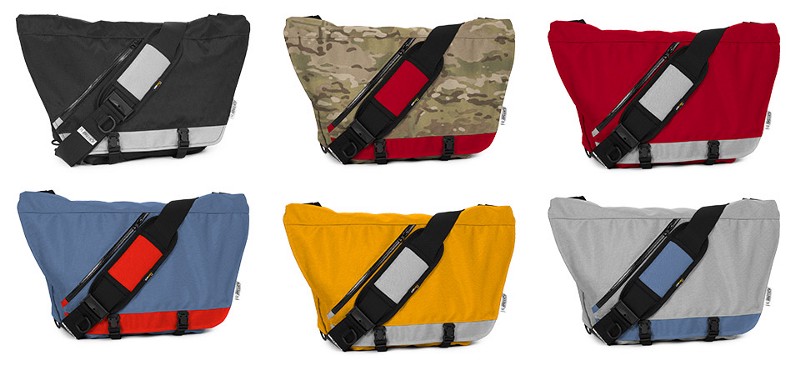 Published 4/24/2014