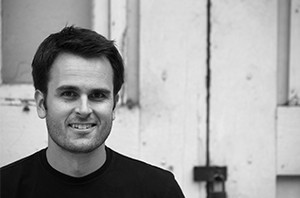 By Joey Ferguson
David Blake, CEO of Degreed.
Degreed, the education startup that helps users measure their informal and formal education, plans to help predict what users should learn next, after being accepted to TechStars' New York accelerator.
Chief Executive David Blake says the company will focus on developing forward-looking features for users and developing a long-term strategy during its time at the Kaplan EdTech Accelerator, a mentoring program powered by business incubator TechStars. The product will soon help users discover what to learn next and what courses to take to open up opportunities.
"Degreed, at this point, is a rear-view mirror," Blake said in a phone interview. "It tracks everything you've already done. We're now starting to work on the features that are more forward-looking."
Degreed was recently accepted into three-month program, which is a joint venture between Kaplan Inc. and TechStars in which 10 startup companies will receive mentoring and businesses development consulting.
The company will be moving its operations to Kaplan's EdTech Accelerator offices in New York. Kaplan will provide office space, facilities and resources.TechStars will invest $20,000.
Blake says the company could go in six or seven different directions, and Degreed's time in New York will help them focus efforts.
"The only language we have to communicate our education is the degree," Blake said. "I hope that in two or three years Degreed has been able to provide the language and context to be able to convey to others your actual education. I believe your degree is only a very small part."
Related articles