This article was published in the Spring 2022
By AJ Brau, Co-Founder and CEO, Wander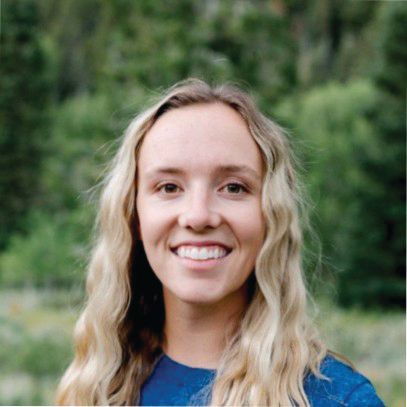 Brigham Young stood at the top of Ensign Peak almost 200 years ago and proclaimed his now famous saying, "This is the place." If I may, I'd like to echo his words with my own proclamation and say that "this is the place" for startups!
The thriving startup ecosystem in Utah has three new players, all of whom the Wander team has had the pleasure of working closely with over the last year.
TribeAngels
Landon Ainge and his powerhouse group of angel investors are solving major problems for early stage startups in Utah. Startups need capital and community to survive, and investors need quality deal flow. That's where Landon and his tribe of angels come in.
TribeAngels is a community where private investors, family offices, and VCs get together to learn from each other and build relationships. The vibe at the tribe isn't what you may expect from a group of highly successful, high net-worth individuals. I was surprised to experience and observe these angels interacting with each other—and with poor founders like myself—as close friends, looking to find ways to help each other succeed and enjoying spending time together.
At each TribeAngel retreat, Landon and Jared will present an investment opportunity or two to the group by inviting the founder to pitch, giving each angel a chance to either invest or pass on the opportunity.
Wander was lucky enough to be one of the first TribeAngel backed startups. I met Landon through a mutual friend, and after a few conversations, we were invited to the TribeAngels retreat at Hotel Park City in October 2021.
Near the end of last year, we were at a critical point in our growth. We had done $50k in ARR in our first six months post-launch, but weren't quite ready to raise a priced seed round. We needed just enough capital to prime the pump for our next set of milestones.
We were able to raise $300k with one pitch, just what we needed, but that wasn't the best part. Without complicating our simple cap table, we were able to bring 10 high value-add investors and advisors onto our team by structuring the investment as an SPV, something Landon knows well.
RevRoad
We first heard about RevRoad from Michael, the founder of Literal, at the StartFest pitch competition last June. He caught our attention when he said that they offered "engineering, marketing, sales, and office space for two years." I wasn't sure what that meant, but I decided to check them out.
RevRoad adds a few startups each year to their portfolio. Portfolio companies are given the opportunity to exchange equity for services, such as engineering, marketing, sales, video production, strategy, finance/capital, HR, and more. Companies custom design a set of services that best fits the stage of growth they are in, and what their needs are.
I'll be honest, I was a bit skeptical at first. I really thought that we could get more value out of raising cash and hiring internally than we would exchanging equity for services. But my mind changed when I talked to the founders of their portfolio companies.
The superpower behind RevRoad's model is aligned incentives. As a RevRoad portfolio company, you've added a partner to your cap table that is in the trenches with you every day in some way, shape, or form. The entire RevRoad team gets to know your product and company quickly. If we were to hire someone for each position RevRoad has stepped in for, our total expenditures would be 4x what they are today, and we would likely have had to fire quite a few people. Things change quickly in a startup, having flexible resources changes the game.
One example of this is when one of our founders was unexpectedly hospitalized and needed emergency surgery in March. We had booked a trip to an out-of-state conference the next week. We got a text from RevRoad CRO Jason Dance that said, "I heard you guys are out for the count this week, would you like Braden and I to attend the conference for you?" Easy yes. Jason and Braden already knew Wander in and out, and knew everything they needed to know about our industry and our product to step in when needed. This is just one example of the beauty of having a full startup team, fully up-to-speed on your company, ready to help whenever needed.
Convoi Ventures
I met Scott Paul over Volley (his primary mode of communication), early last year. He was one of the first people to see the big picture of what we were doing. He didn't need help reading between the lines.
Trent Mano and Scott launched Convoi Ventures in January to fill a major need in the Utah startup ecosystem, true pre-seed funding. With Trent's background in building communities, and hosting some of the best networking events in the country, paired with Scott's unmatched early-stage deal flow and startup acumen, Convoi is shaking things up!
We are grateful to be one of Convoi's first investments as of January 2022, and have loved meeting with other backed founders, and the Convoi LPs.
I hope that sharing our experience with these three groups will help a few founders build the next great companies of Silicon Slopes!
---
Hi! The Silicon Slopes team is interested in your feedback. We are asking for a couple minutes to quickly provide feedback on our Silicon Slopes quarterly magazine publication. Click HERE and share your thoughts with us. Your responses will help us improve. Thanks!‌
---
*Read the latest issue of Silicon Slopes Magazine, Spring 2022