Virtualities: Experience The Indescribable
"We really feel that virtual reality is such an interesting and different medium. You can describe it all you want but until you're in there, you have full freedom of movement, your head is being tracked and you can crouch or duck, it's an indescribable experience. You don't get a sense of it until you put on a headset and try yourself."

At its peak, virtual reality is an indescribable experience.
Sure, one can try waxing poetic about the virtual reality worlds they've seen: zombie wastelands crawling with intruders, bleak, desolate, tinged with madness; amusement parks filled with roller coasters that sway and creak as they fall; sailing an endless ocean that stretches blue and clean into a setting sun, dropping from view in a blaze of orange flame.
Words can only carry these experiences so far. Virtual reality is designed to simulate other worlds and the only way to taste its power isn't through second-hand description. It has to be seen, felt, understood through experience — strapping on a headset and walking into a place created entirely for you.
"We really feel that virtual reality is such an interesting and different medium," said Ryan Burningham, founder of Virtualities. "You can describe it all you want but until you're in there, you have full freedom of movement, your head is being tracked and you can crouch or duck, it's an indescribable experience. You don't get a sense of it until you put on a headset and try yourself."
In March 2016, Burningham was working at InsideSales. Virtual reality was set to debut and like many others, Burningham wanted to see what the fuss was about. His first experience was at Best Buy, blown away by the possibilities after strapping on a Samsung Gear headset. He remembers a distinct thought: "This could be the next big thing."
When the Occulus Rift was released, Burningham purchased four of the first ten sold in Utah. He wanted others to partake of the experience he had with virtual reality and like any good entrepreneur, headed to the best place in Utah to test a business idea: Fort Herriman Days. He set up a booth, brought VR headsets, and hoped people would pay a few dollars to experience the indescribable.
"By the end of the day, we had 20 people waiting in line," said Burningham. "It was a really cool, special moment — just me in this tent getting to see people's first reactions to virtual reality."
Boosted by the experience, Burningham left InsideSales and launched Virtualities in August 2016, opening a virtual reality arcade inside The Gateway. He cut a few deals with game developers to bring their content inside the arcade and began expanding Virtualities' options for room-scale VR. Before long, customers could try a multitude of virtual reality experiences: roller coasters, zombie blasting, haunted houses, mini golf, and much more.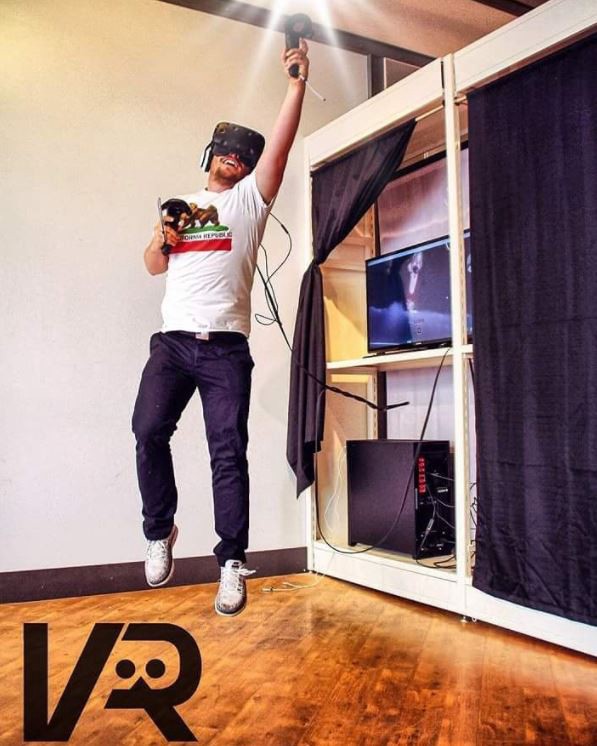 The most interesting part? Customer reactions.
"We have this art game, we recently had a young lady come in and try it," said Burningham. "She's painting these wonderful things and then went outside our arcade and cried afterwards. She said is was so beautiful."
After less than four months at The Gateway, Virtualities was profitable. Rather than concentrating on large-scale VR experiences that people would only do once, Burningham focused on the arcade mentality —those who crave smaller-scale, intimate and repeated experiences.
Virtualities was profiled by TechCrunch in April 2017 while continuing to expand the VR experience for customers. Profitability as a bootstrapped company has Burningham wondering what a seed round could do for business, an avenue he hopes to explore in the near future.
"Long-term, we think there's room for all sorts of experiences," said Burningham.