This article was published in the Winter 2022, Hall of Fame Issue
by Steve Young, President and Co-Founder, HGGC and Steven Leistner, Partner, HGGC
The burgeoning success of Utah businesses is no secret. Around 2,500 new businesses have been launched in Utah over the last ten years, and 138 reported in 2021 alone1. Venture capitalists have invested $14.2B into the Utah ecosystem over the last ten years, with $3.8B in 2021 alone2. Utah is the fastest growing state in the U.S., boasting an 18.4% increase in population from 2010 – 2020, and was ranked the best state for entrepreneurs by Forbes in 2020. Who are we to thank for Utah's growing entrepreneurial success? The spirit of abundance, rooted in education and cultivated by a passionate community, drives Silicon Slopes in the same way as Silicon Valley.
At our private investment firm HGGC (fka Huntsman Gay Global Capital), most of our founders and partners have either grown up, gone to school, lived, worked, or excelled as a collegiate athlete (there is actually more than one) in the Beehive State prior to coming together in California. In recent years, we have invested in nearly a dozen Utah and California businesses representing roughly $6B in transaction value. Two of our Utah businesses, PCF Insurance Services and Beauty Industry Group, were ranked the 1st and 20th fastest-growing companies in Utah in 2021, respectively. With deep roots in both the Valley and the Slopes, we have a unique vantage point where we have observed the parallels between Utah and the Bay for decades.
Stanford University and Silicon Valley are inextricably linked in the surrounding entrepreneurial ecosystem. This story began with the rise of prominent technology companies developed by Stanford students, such as William Hewlett and David Packard's 1939 startup. Stanford engineering professor Frederick E. Terman encouraged the entrepreneurs, his students, to launch the business. Hewlett-Packard forged the road for many entrepreneurs ahead, beginning a culture of innovation and a mutually reinforcing ecosystem. Students often receive funding from shared alumni at local VCs. The universities invest significant allocations of their endowments in those VCs, and endowment returns are then reinvested into the university ecosystem, producing another generation of founders. It's the circle of life. The results are stunning: today, the Bay Area is home to the largest group of entrepreneurs in the U.S., with 1,448 founders born out of Stanford University and 1,365 founders born out of University of California, Berkeley3.
The Silicon Slopes origin story rhymes with that of Silicon Valley, born out of higher education. Consider Evans & Sutherland, the business that created computer graphics, founded in 1968 by two computer science professors at the University of Utah. Early employees were University peers, students and alumni. Among the roster were Alan Ashton, Jim Clark, John Warnock, and Ed Catmull4. Ashton went on to teach at Brigham Young University. In 1979, Ashton founded WordPerfect in Orem, Utah, with Brigham Young University graduate student Bruce Bastian; the dynamics resemble that of Hewlett, Packard and professor Terman. Clark went on to found Silicon Graphic in 1981. John Warnock went on to co-found Adobe in 1982. Ed Catmull went on to co-found Pixar in 1986.
The common, causal factor between the two Silicon hubs is a thriving and robust sense of abundance: universities seeding the community with education, capital flowing in support of innovation, and successful entrepreneurs paying it forward by giving back to the environment that raised them.
More recent history shows Utah universities continuing to expand their support for entrepreneurship, gaining national recognition. Brigham Young University was ranked #3 by the Princeton Review's 2021 top 50 undergraduate entrepreneurship programs in the world, while University of Utah was ranked #105. Utah universities posted similar rankings on a graduate school scale; BYU Marriott School of Business was ranked #12 and David Eccles School of Business was ranked #16 on Princeton Review's 2021 top 50 graduate entrepreneurship programs in the world6. Numbers don't lie, and a check of the scoreboard highlights this mutually beneficial relationship between academia and entrepreneurship. In the 50 fastest-growing Utah companies by Utah Business, 36% of the businesses were created by founders from Utah universities7. For example, high profile recent fundraises and IPOs at Qualtrics, Entrata, and Traeger all show strong ties to BYU. In the corporate version of the Cougar – Ute rivalry, is it safe to say that BYU squarely holds the lead?
The giving mindset of Utah business leaders further strengthens the ecosystem. As exemplified by Evans & Sutherland nurturing a generation of technology pioneers, success begets success.  Silicon Slopes, the publisher of this article, was launched by successful entrepreneurs and greatly enriches the local ecosystem through its operation as a 501(c)(3) nonprofit organization dedicated to the Utah business community. Derrick Porter, CEO of Salt Lake based, HGGC portfolio company Beauty Industry Group, comments that Utah businesses have generated "leaders who have 'been there-done that' and are generous with their time in guiding the next generation. From the good work the World Trade Center Utah is doing to the Governor's Office of Economic Development to the Salt Lake Chamber of Commerce, entrepreneurs have a suite of resources that are readily available and best in class."
Again similar to Silicon Valley, that feeling of abundance extends beyond business. Utah companies and leaders are getting more involved in pertinent social and political causes. For example, The Utah Jazz scholarship for students from underrepresented groups or Encircle Together's commitment to the LGBTQ+ community that has drawn broad support from Tim Cook to Utah's hall of fame tech CEOs to the Real Housewives of Salt Lake City. We are making progress, and there is always more to do.
Silicon Slopes specifically has several key advantages: significant investments in infrastructure, relatively affordable cost of living (at least this once was true), low taxes and a business oriented local government. At the same time, there is much to be learned from the rich history of Silicon Valley. For instance, Stanford and other Bay Area universities have directly invested financial capital in entrepreneurs, start-ups, and related investment funds more aggressively than Utah's universities. We could do more. Furthermore, local economic leaders may take note by studying Silicon Valley's boom and bust cycles and the underlying causal exuberance for clues as to how to architect stronger and more sustainable growth.
____________________________
1 Pitchbook "Utah Companies by Year Founded."
2 Pitchbook pull.
3 Pitchbook "The Bay Area Still Holds the Keys to VC" page 4.
4 https://www.es.com/news/featured/the-birth-of-computer-graphics/
5 https://www.princetonreview.com/college-rankings?rankings=top-50-entrepreneurship-ugrad
6 https://www.princetonreview.com/business-school-rankings?rankings=top-50-entrepreneurship-grad
7 https://www.utahbusiness.com/meet-the-2021-fastest-growing-companies-in-utah/, Utah based founders details tab "PV"
____________________________
Utah's unswerving community-based approach shows great promise for the days ahead. The spirit of abundance is thriving throughout the ecosystem, in education, entrepreneurship, giving and investing. This powerful force compounds like a snowball barreling down one of our beautiful mountains. Utah may once again be on its way to showing why we have the greatest snow on earth.
References:
Pitchbook "Utah Companies by Year Founded."
2 Pitchbook pull.
3 Pitchbook "The Bay Area Still Holds the Keys to VC" page 4.
_________________________________________________________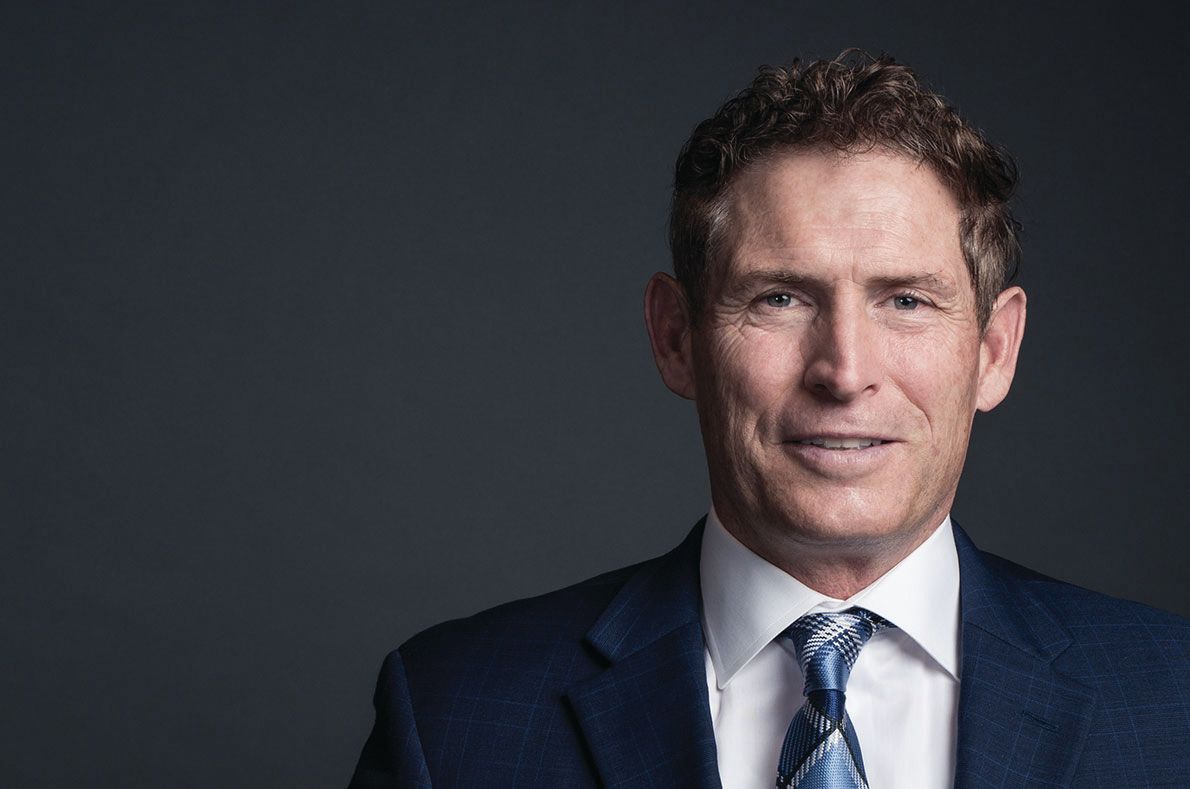 Steve Young is President and Co-Founder of HGGC, a private investment firm with ~$5.9B in assets under management. Steve is the Founder of Forever Young Foundation, a foundation founded in 1993 to focus on the development, strength, and education of children. Together with his wife Barb, his charitable work includes significant early support of Encircle Together, a non-profit organization that engages youth, families, and communities on LGBTQ+ programming and mental health services. Prior to the inception of HGGC, Steve's professional football career spanned more than fifteen years in the NFL, primarily with the San Francisco 49ers. Steve is a graduate of BYU University and Law School and resides in Palo Alto with his family.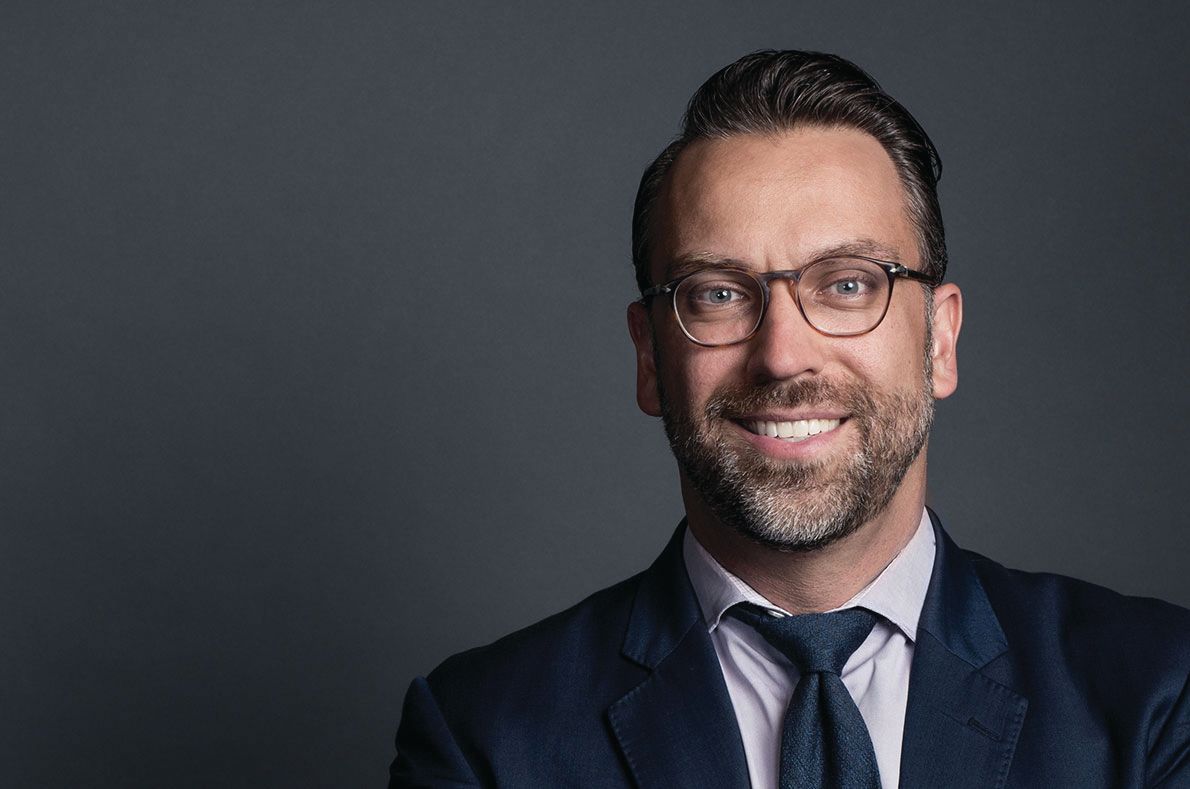 Steven Leistner is a Partner at HGGC and has been with the firm since 2009. Steven is Co-Founder and President of The Mountain Spring Foundation, a private foundation focused predominantly on mental health and other high impact causes in the Utah community. Steven grew up in Salt Lake and resides in Millcreek with his wife and two dogs.
---
Hi! The Silicon Slopes team is interested in your feedback. We are asking for a couple minutes to quickly provide feedback on our Silicon Slopes quarterly magazine publication. Click HERE and share your thoughts with us. Your responses will help us improve. Thanks!‌
---
‌‌*Read the latest issue of Silicon Slopes Magazine, Winter 2022 Hall Of Fame