I have had the luxury of being in some great places at the right time.
One of Utah's most respected and sought-after marketers, Kristi Knight, has just completed her third major rebrand of a Beehive State technology company by uniting Mindshare and Empathica into a new corporate identity named InMoment. The company's first product is Experience Hub, a cloud-based customer experience optimization platform.
Before joining InMoment as the company's Chief Marketing Officer, Knight was instrumental in the rebranding of Omniture from MyComputer.com, as well as Vivint from APX Alarm.
"I have had the luxury of being in some great places at the right time," Knight said in a recent interview with Beehive Startups.
According to Knight, when most companies begin to scale they run into a bit of an identity crisis.
"They have a challenge between communicating who they are and what they do, and there's a disconnect between who they are and what they do now and what their name represents," Knight said.
As the Senior Director of Communications at Omniture, Knight was tasked with rebranding the company away from MyComputer.com in order to communicate with enterprise companies in a more efficient way.
"MyComputer.com didn't speak to entreprise business, it spoke to small business," Knight said.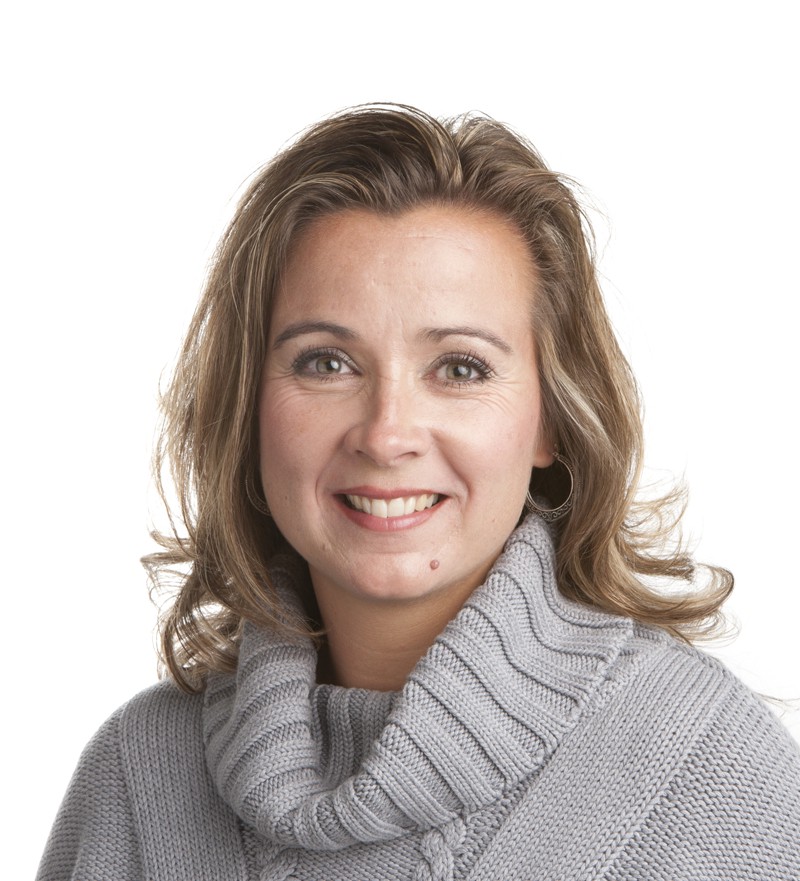 Kristi Knight
After leaving Omniture once the company was acquired by Adobe, Knight took on the role of VP of Marketing for APX Alarm. The company was just starting to become more than just a security company.
"The name Vivint came out of a need to communicate a bigger message," Knight said. "We could have gone with APX, but I'll tell you why we didn't. APX didn't really mean anything, and it wasn't symbolic of a conversation that a consumer would understand. When APX was founded, it wasn't founded with the idea that it would be a consumer brand. They were a sales arm for other third party companies. They didn't even sell their own products. So, APX was certainly one of the names we considered, and we discounted it because it wasn't unique. It didn't communicate the right message. So, we chose to go down a completely different name path."
When the news first broke that APX Alarm was changing to Vivint, many believed the company was rebranding because its name had been tarnished by terrible online reviews, more than 3,000 complaints to the Better Business Bureau, and a number of pending class action lawsuits and investigations into the company's sales practices in multiple states. According to Knight, however, the name change had nothing to do with any of that.
"When we rebranded the company we kept the same employer id number, which means essentially that all of the history of APX translated to Vivint," Knight said. "If the company were trying to get away from those types of actions that's not the approach we would have taken. The perception, clearly, and the controversy, clearly, was, 'Oh hey, you guys have some of these government actions against you in the different states and so changing your name allows you to get through those, or past those,' and the reality is it didn't. It didn't change anything in terms of our negotiations or conversations with those states or with those actions. It didn't change that at all. All of that still came through to us with Vivint."
According to Knight, the company came up with the name Vivint by combining the latin word vivere, which means to live, and the word intelligence.
"It literally was designed from the very beginning to be an empty vessel name, but it represented the idea of living intelligently or intelligent life, which was expansive enough for us to be able to do any number of things which had to do with life or home and living and technology," Knight said.
It wasn't easy for Knight to leave Vivint, a job she loved, to join Mindshare, but she couldn't pass up the opportunity to help another Utah technology company with its marketing and branding.
"Mindshare was a little bit of a different challenge," Knight said. "The challenge with Mindshare was not so much an identity crisis, as the need to unify two companies under one brand. A bit of an identity crisis from the standpoint of both companies represented something unique to the industry and there was confusion in the marketplace as to who was going to win. Was it going to be the Mindshare way or the Empathica way?
"What we wanted to communicate to the market is it was a united way, if you will, and something that was much bigger and broader than the market had seen previously."
Published 7/16/2014