We're on a mission to make creating photo books as easy as taking a picture.
Provo-based Chatbooks has closed a $6 million Series A round led by Signal Peak Ventures with participation from Kickstart Seed Fund, Peterson Ventures, and BYU Cougar Capital.
"We're on a mission to make creating photo books as easy as taking a picture," Vanessa Quigley, co-founder of Chatbooks, said in a statement. "My husband and I have seven children, a lot of memories, and even more pictures. But we had no photo albums of our younger kids — we had photos on our phones and social media, but nothing to really hold on to. Like most parents, I didn't have time for another project, so we knew we had to make Chatbooks accessible to everyone — it had to take just a few minutes and be easy to remember. Now, every time you add 60 photos, Chatbooks software automatically turns it into a printed book."
We all assumed the best news of the day concerning Chatbooks would be a video of their one millionth Chatbook being sold, which gave us the gif of the year so far (shoutout to Luke Gunderson for this wonderful creation).
.@ChatbooksApp sells it's one millionth book! Check out the video: https://t.co/uXtAgzEsYa #HoldWhatMatters pic.twitter.com/V07rFuIk4e

— Beehive Startups (@BeehiveStartups) February 4, 2016
Actually, now that I think about it, a gif of the Chatbooks co-founders jumping around excitedly with a giant check, balloons, and rock-solid making-it-rain technique is the best news of the day. And because I care about you all as people, I'd like to quickly break down this gif using the film study tactics I've learned from watching countless hours of football over the last 20 years. Let's dive in:
Really good side-to-side bobbing from Vanessa, it takes amazing agility and lightness of foot to accomplish this. Possible athletic background.

Incredible money dispersion from Nate, I don't want to make any assumptions or get him in trouble at home, but there's no possible way this is the first time he has made it rain in a public setting. Technique is much too good, perfect wrist action on his part.

But the real star of the show is the little girl, who starts the gif excited about the possibilities and slowly/sadly realizes that two possibly crazy people have showed up at her door. Her shoulder slump at the end of the gif is one of the ten best conveyances of emotion we've ever seen on film. Well done.
I now realize that I'm supposed to be writing a funding announcement, but have spent a large amount of time talking about a gif. Apologies on my part, let's dive into non-gif activities.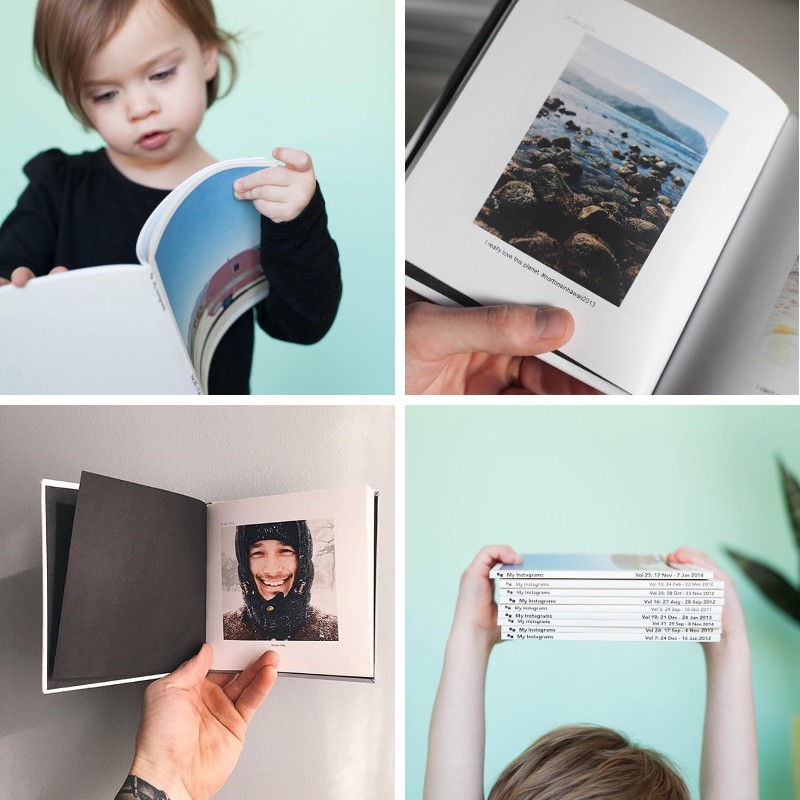 Chatbooks made waves with their recent acquisition of Guesterly, killing two birds with one stone — adding Guesterly's event guides to the product list and bringing on Rachel Hofstetter as VP of Marketing.
Today's $6 million of funding will go towards ramping up these marketing efforts and creating sales, which in the long run will probably be more beneficial to their business than any gif, no matter how amazing.
Published 2/4/2016