Draper-Based Liingo Eyewear Acquired By 1-800 Contacts
"We couldn't think of a better business to be a part of than 1–800 Contacts as we drive our mission to enable people to express themselves through eyewear."

Over 1.5 months ago, Draper-based Liingo Eyewear was acquired by 1–800 Contacts. I'm writing about the news today because I'm the worst at my job and an embarrassment to humankind. My apologies.
Anyway, it's true. Liingo has been acquired by 1–800 Contacts. Celebrate. Rejoice. High five your friends and tell your parents. Climb to the top of Mount Timpanogos and scream joyfully at the top of your lungs. Guzzle a dirty soda and feel the burn. Get a tattoo on the small of your back: LIINGO HAS BEEN ACQUIRED. REPEAT: LIINGO HAS BEEN ACQUIRED.
John Graham, President of 1–800 Contacts, in a statement:
The passionate team and highly customer-centric business model at Liingo are a natural fit for 1–800 Contacts. We look forward to expanding our product offering to include prescription glasses as we continue working to make purchasing eyewear simple and affordable.
Liingo is still relatively new to the business world, founded in 2016 with the purpose of making online eyewear shopping easy. They were funded by Peak Ventures at the start of 2017 and parlayed that into an acquisition by 1–800 Contacts, the largest contact retailer in the United States.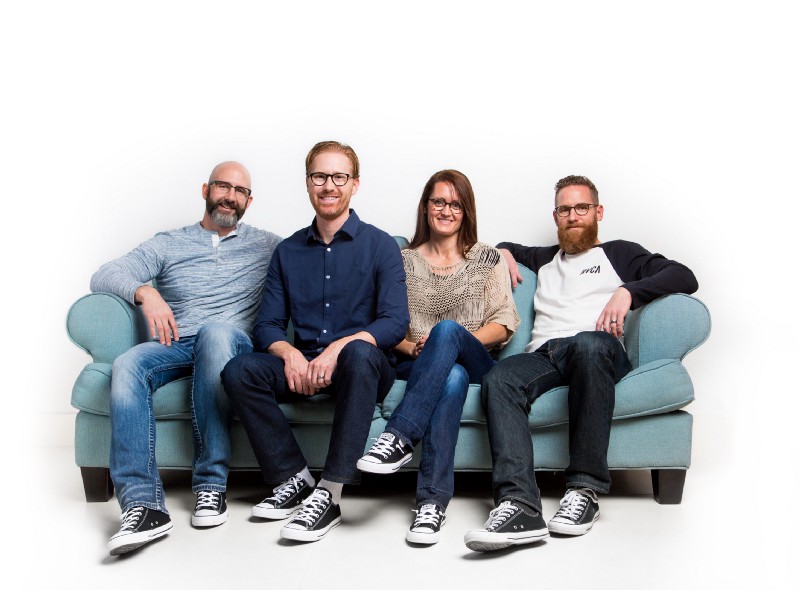 Liingo Eyewear founders (from left to right) Brandon Adams, Douglas Harris, Amy Larson, Peder Singleton
Douglas Harris, CEO of Liingo Eyewear, on his optimism for the future:
We are very grateful to Peak Ventures for partnering with us as we launched Liingo Eyewear. They were amazing partners, and we couldn't think of a better business to be a part of than 1–800 Contacts as we drive our mission to enable people to express themselves through eyewear.