EventBoard wants to solve your conference room scheduling problems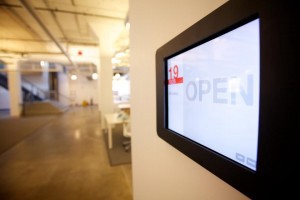 By Joey Ferguson
SALT LAKE CITY — App development company Ender Labs' say its flagship product, EventBoard, is disrupting the conference room management market without a spending a single advertising dollar.
Since its launch in 2010, companies like Dolby, Mozilla and Yelp have all signed up for EventBoard. The EventBoard app allows for scheduling, coordinating and displaying meeting statuses. If a conference room is available, then the tablet strapped to the door will display "Open" along with a schedule.
The system is significantly cheaper than its competitors and provides full customization of the app interface, Zach Holmquist, one of the four-developer team at Ender Labs, said in a phone interview.
"Turns out we became disrupters without understanding that this was a real market," Holmquist said.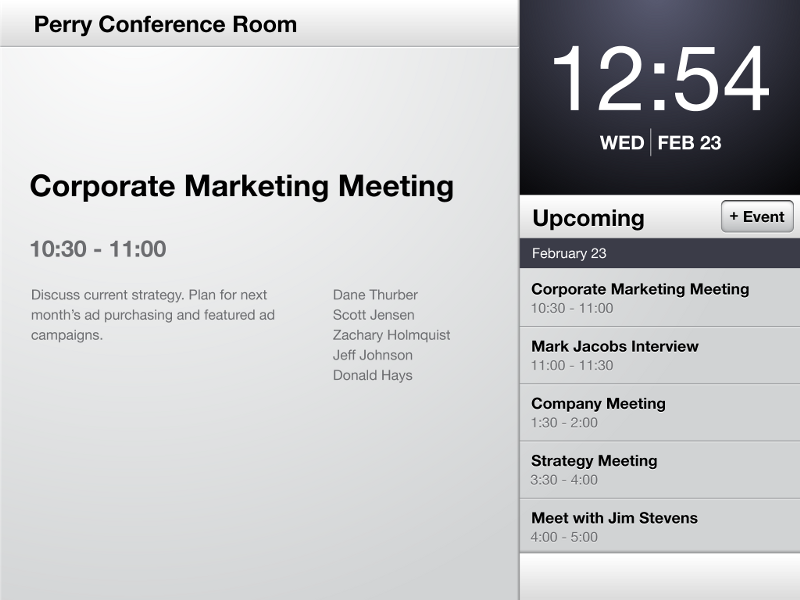 Companies are able to design their own interface. About half of Ender Labs' customers chose to customize the product.
The monthly system cost is $10 per device. Users also spend about $700 on a tablet (iPads for now) and a mountable enclosure.
To set up three conference rooms would cost a company $2,100 in hardware, while competitors, like Crestron and RoomWizard, can cost as much as $30,000, Holmquist said.
The company has more than 600 devices being used by customers, Holmquist said.
The company is also developing an Android version.
EventBoard's fame came after its first major client, Hulu, signed up.
Word-of-mouth publicity in Silicon Valley has led to the app's success without having to spend marketing dollars.
The popularity hasn't driven the company to seek for funding, though it is an option in the future, Holmquist said.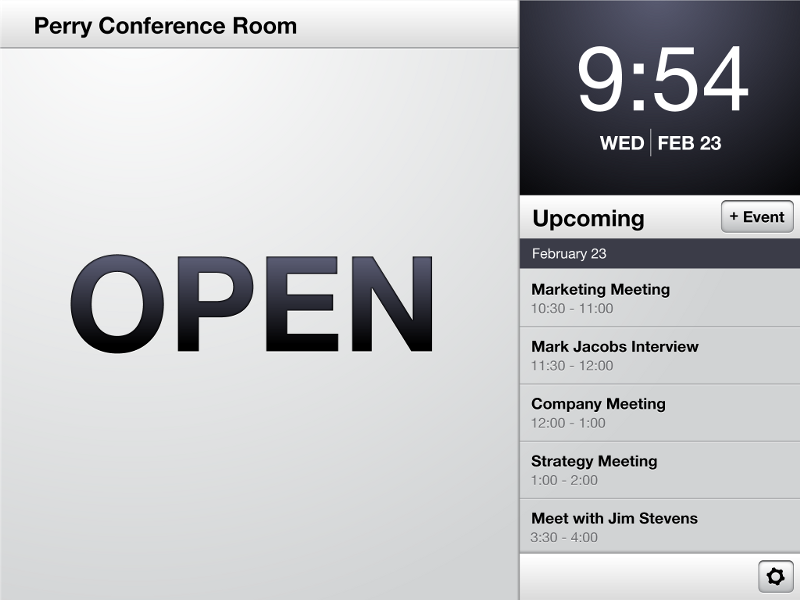 "We want to best foot forward for when we do make that step," Scott Jensen, another of the four developers at Ender Labs, said in an interview. "We want to make sure that we have something that we are really proud of and is refined."
Ender Labs started as a side project at Neutron Interactive, a Salt Lake City-based online marketing company.
Eventually, Ender was split off into a separate company but is still led by Neutron chief executive Dan Caffee. The company is still located in the Neutron office space.