By Joey Ferguson
SALT LAKE CITY — Daniel Sellers and Joe Grigg, the founders of Hack Night SLC, want to get developers out of their caves and into the world by providing a place to socialize, collaborate and learn.
Hack Night SLC held its fourth event at the Neutron Interactive building yesterday evening.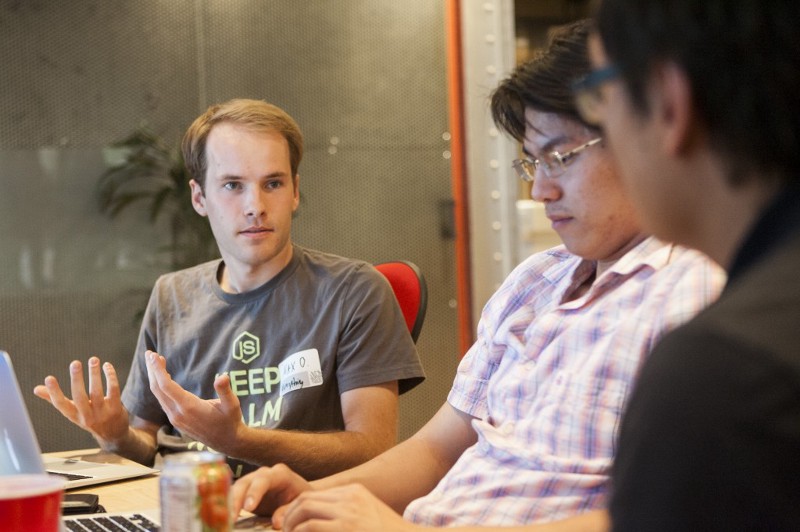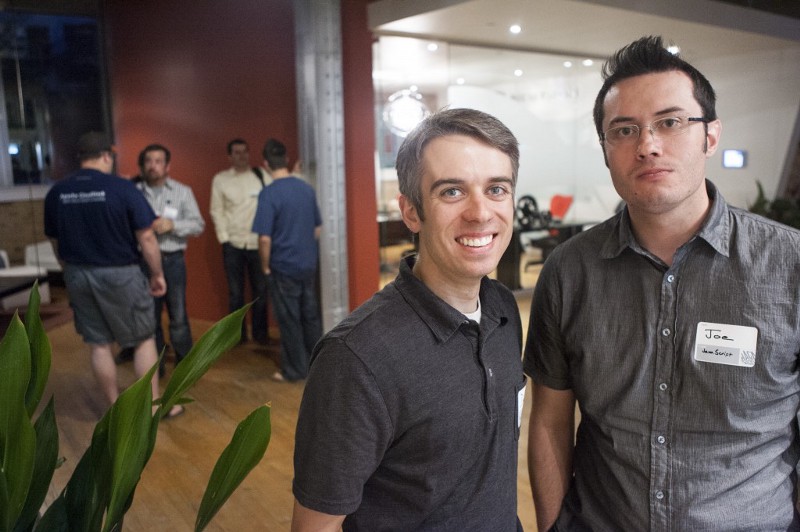 The success comes from seeing the networking and learning that take place at the event, the two founders said.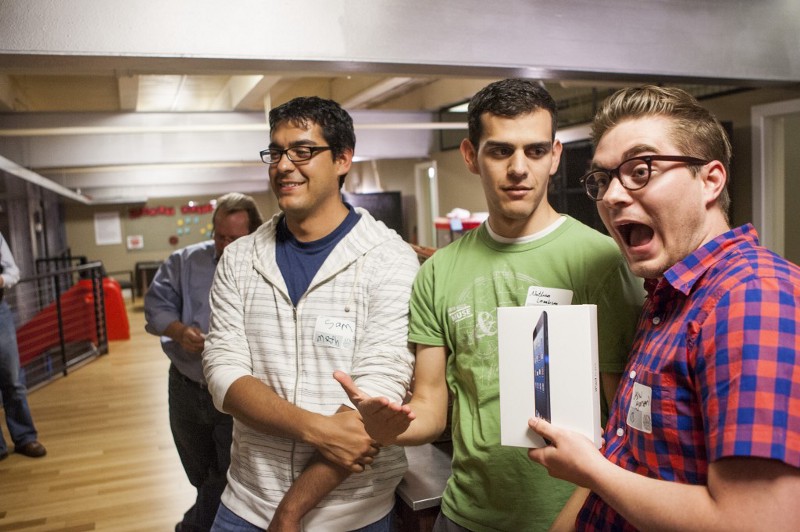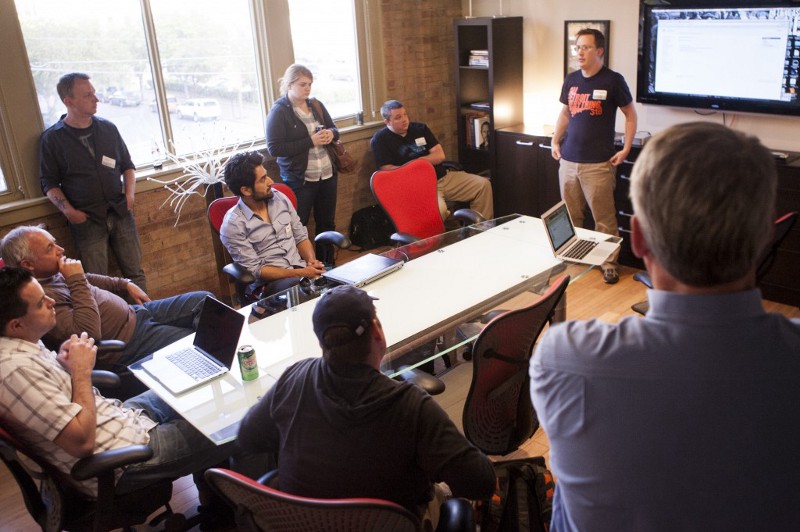 One of Sellers' coworkers wanted to learn how to program for Android devices. After attending the first two Hack Nights he had written his first Android app that could run on his phone.
"That's the purpose of Hack Night," Sellers, who is a front end developer for the LDS Church, said. "We're not necessarily going to have anything awesome built every time, but hopefully everyone comes and they learn something new. Every tech person has a project they want to work on, and we are here to give them the time for that."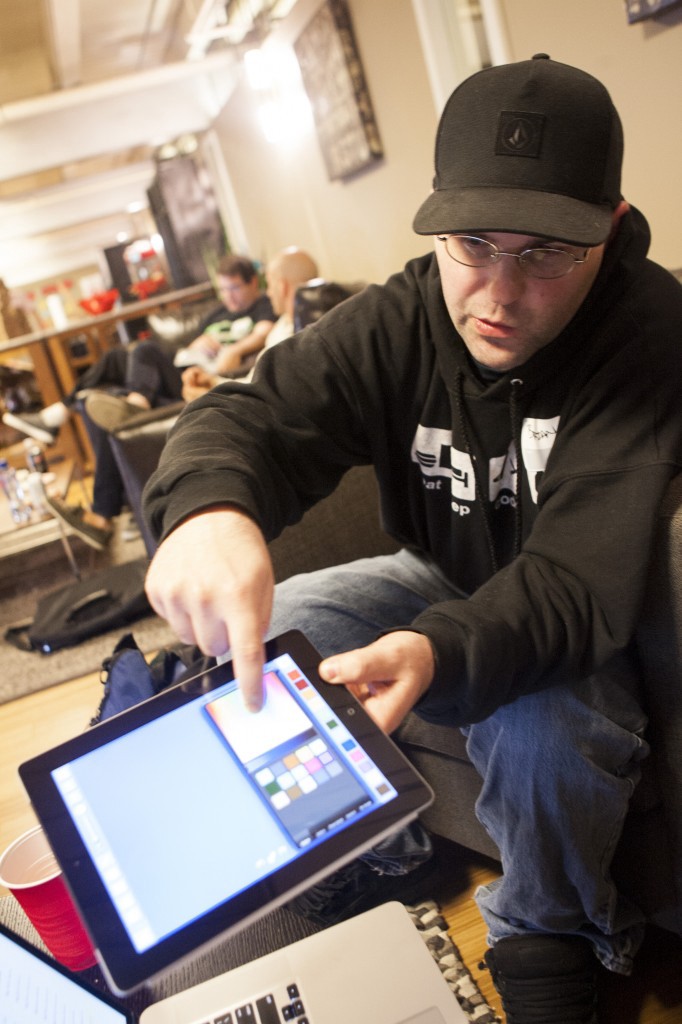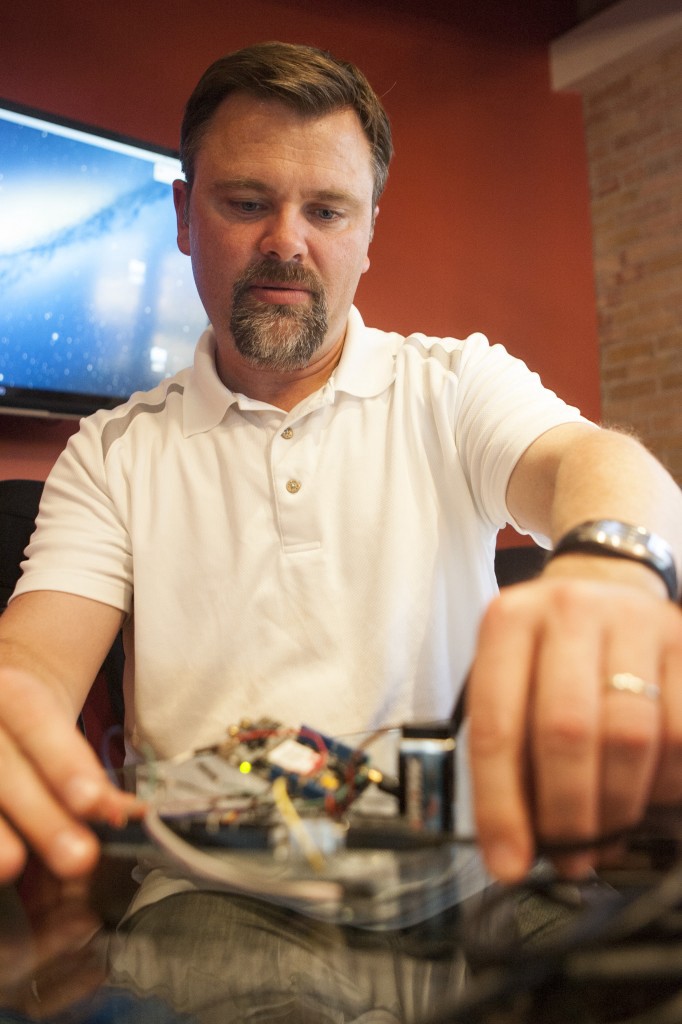 Developers gather at Hack Night and discuss topics like projects they are working on or changes in the industry.
"I was surprised to find, after the first time, how much fun I had just talking to people," Joe Grigg said. "It's fun just to talk to people about the things they are doing."
Jeff Hall, senior director of engineering at LANDesk Software, brought his son Skyler to the Hack Night event. They worked on hardware systems with other father-son teams.
Others see the benefits of introducing non-developers to the dev community.
Cliff Hurst, assistant professor of management at the Westminster University School of Business, brought 11-student MBA class to the event.
"Too many startups fail," Hurst said. "This was to expose my MBA students to this world. Hack Night is one way of doing that."
Related articles