The Utah Chapter of the Association for Corporate Growth kicks off its 2022 Intermountain DealSource Summit tomorrow morning (Tuesday, March 1) at the Pendry Park City, the 18th time ACG Utah has held this event.
For over 65 years, ACG has been serving financial professionals that work in the the so-called middle market of Wall Street, typically firms worth $2 billion to $10 billion. Including ACG Utah, the Association for Corporate Growth counts over 100,000 members globally connected to its 59 chapters around the world.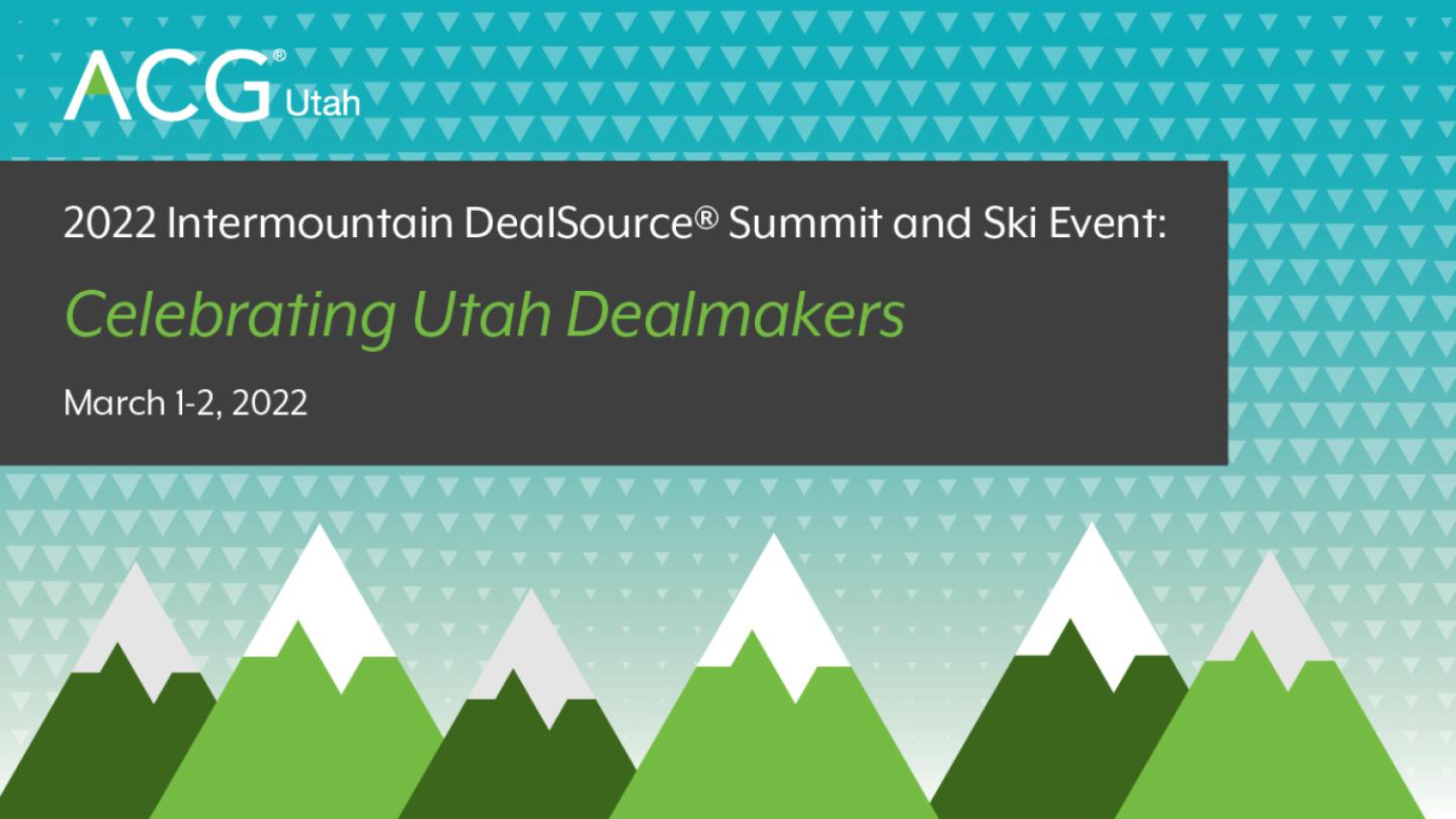 A summary of the Tuesday events of ACG Utah's 2022 Intermountain DealSource and Ski Event includes
11am Registration and networking
12pm Lunch and recognition
1–5pm   DealSource Lounge
1:20–3pm
Consumer Products Panel Discussion (Backcountry.com, Blackstone Griddle and Zyia Active)
Technology Panel Discussion (Growve and MX)
Healthcare Panel Discussion (Collective Medical, DCF Capital and NMA)
3:15–4pm Panel Discussion: "Capital Markets Trends and Strategies"
4:10–5pm Panel Discussion:  Anti-Pitch Competition" featuring Utah-based Private Equity Groups
5–6:30pm Networking Reception
A breakfast and ski day will be held the next day for conference attendees.
Individuals interested in learning more about the conference or in RSVPing can click on this link: 2022 Intermountain DealSource Summit.