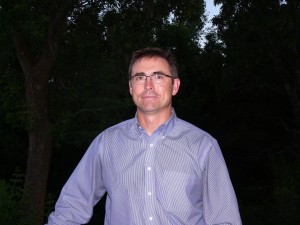 By Joey Ferguson
Damon Kirchmeier Joins Auxano. (PRNewsFoto/Auxano Funding)[/caption]
SALT LAKE CITY — Damon Kirchmeier joined Auxano Funding as managing director.
Kirchmeier will work with Jensen and Davis Warnock who are also managing directors at the firm, according to a statement from the investment firm today. The firm's investments include Beacon Audio and Blueroof 360.
Kirchmeier began his career at InnoVentures Capital where he specialized in early-stage startups, including ProPay and Zeal Optics.
"Damon's experience and expertise with venture debt in Utah makes him an invaluable addition to our team, and the time and talent he has infused into the entrepreneurial ecosystem over the years has been an integral piece of many Utah businesses," Jensen Warnock said in a statement. "You would be hard pressed to find a better fit for the Auxano Team."