"For 10 years, I've been able to partner alongside CEOs and see what I want to do and don't want to do. I'm now able to execute on that."

This article was originally published in the Summer 2017 edition of Silicon Slopes Magazine.
Envy is one of the seven deadly sins, so I'm doomed to hell after tracing the career arc of Jill Krishnamurthy.
Her story begins at BYU, where Krishnamurthy studied entrepreneurship and finance while serving in two different roles: president of the entrepreneurship club, and president of the student body for the Marriott School of Business.
After graduation in 2006, Krishnamurthy helped raise a private equity fund as co-founder of Dolphin Capital, where she played an active role for many of Dolphin's portfolio companies.
"Our strategy and structure was to take operating roles in our companies," said Krishnamurthy. "We invest in businesses but we also do what we say, meaning we get in and roll up our sleeves. That's my passion, I love building businesses on the front lines."
Over the course of the next 10 years, Krishnamurthy would work on the front lines for many of the companies Dolphin invested in, starting with a sales/marketing role with Dynamic Confections. In 2012, Dolphin acquired the premium Los Angeles-based yoga brand Manduka — Krishnamurthy moved to LA, became CFO and COO of the company, and spent the next three years overseeing all the downward dogs and sun salutations any person could desire. In 2015, she helped orchestrate the sale of Manduka to another equity firm and decided that it was time to take a break from business.
Not so fast, my friends. Before she had time to rest, Krishnamurthy was approached with another opportunity to be involved with a European property management business — she listened to the pitch, liked what she heard, and ended up taking a role as CFO for Comforts of Home until the end of 2016.
I'm no expert, but all this seems like a large amount of experience to accumulate over a 10-year span — investor, saleswoman, marketer, financial officer, and head of operations. For Krishnamurthy, only one step remained: CEO.
"5–7 years ago, I wrote down my goals," said Krishnamurthy. "I wanted to be COO and get operating experience, I wanted to be CFO and get that experience, and my next step after that was to be CEO of a business. It's been something I've consciously worked towards, trying to accumulate the learning along the way to be successful."
As 2016 turned to 2017, Krishnamurthy's dream was finally realized. NOAH'S founder/CEO Bill Bowser and COO Nick Redd had been busy building an event venue empire, hosting weddings and corporate events at NOAH'S locations throughout the United States. They sat down with Krishnamurthy to discuss creating a new organization that would leverage NOAH'S existing infrastructure and create a sharing economy, essentially expanding the options for people holding events at private properties.
"We got together and talked business plan, where this thing could go," said Krishnamurthy. "It was in the creation of this grander vision that I said, 'I have to be there. I want to be a part of this.' I loved the thought of working with them and doing something exciting."
Out of these talks, DUO was created with Krishnamurthy installed as CEO. DUO and NOAH'S both exist as separate entities — together they have roughly 75 properties in the US — though NOAH'S is now managed by Krishnamurthy and the DUO executive team. So, what does it all mean?
"For the past 10 years, we've recognized this insanely huge marketplace of weddings, it's not going away and it's only growing," said Krishnamurthy. "Yet, it's sleepy and nobody is doing anything differently than they have for past 100 years. We want to disrupt that, make it efficient and enjoyable for you to plan your wedding. This is typically one of the most stressful experiences in your life when it should be the most enjoyable."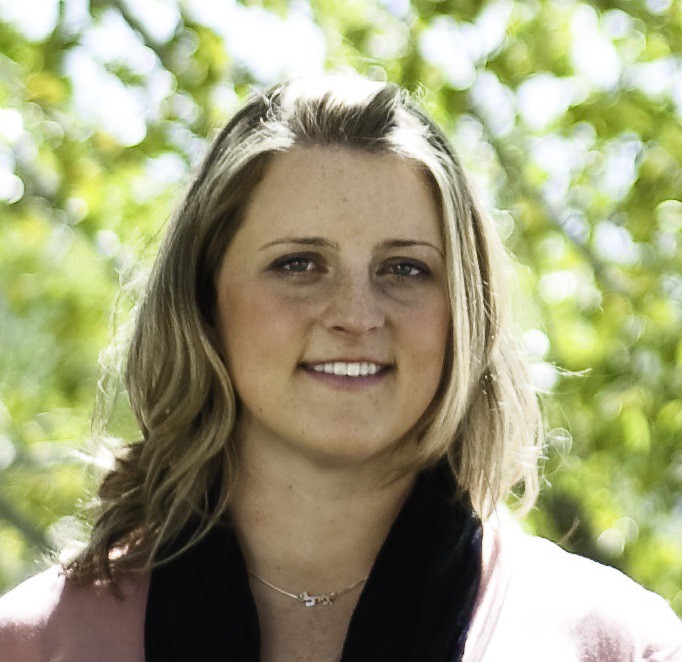 DUO CEO Jill Krishnamurthy
For starters, somebody interested in scheduling their wedding — or any other event — through DUO would select a private location from the DUO Marketplace. After choosing a location — let's say Taylor Ranch in beautiful Payson, UT — you would be assigned a DUO planner. Working in conjunction with the planner, you hash out all necessary details for the wedding. Some want a more active role in this process, some passive, the point is DUO wants to alleviate a lot of the stress that comes with event planning.
"The structure we've put in place is you have your own event coordinator," said Krishnamurthy. "We've been able to scale that model across all of our buildings, we have nearly 50 event coordinators that assist in the planning of key details in advance of the event. They are also on site for the event, but you're not having to pay a $30,000 event planner bill that's out of the question for the mainstream population. This model has been really well received."
Part of this planning process centers on the experience DUO planners bring to the table — they've done this before, they can worry about the million little details that you don't want to think about, and they have access to a network of trusted services they know will work at any event.
"What we've done to support this effort, we create a vendor network of caterers, DJs, and others," said Krishnamurthy. "We can deliver that to our customers — you want to choose your caterer and your menu, you want to choose your DJ and your playlist — here's a network so you don't have to go out there for yourself. They're already vetted by us, they've put on events in our properties, and we know they'll do a great job. That's a great benefit to our customers, they've never put on an event, they've never had to pick a DJ."
We've now arrived at the point every good business article must touch on before completion: vertical integration. DUO wants to simplify the event planning process to the 100th degree, so it makes sense to launch a variety of product lines that touch on the event planning space: DUO Bar, a full-service alcohol and bartending option; DUO Linen, a full-service event linen warehouse and operation; DUO Insure, a special event insurance; and DUO Credit, an event financing option.
Anything a person could want or desire when planning a special event, housed under one roof — that is the vision of DUO.
"We've become vertically integrated, which is great for us and a huge benefit to our customers," said Krishnamurthy. "There are so many product lines that we will be launching to really enhance this space. I'm hoping DUO becomes the leading global event venue brand."
If you're now reflecting on the last 10 years of your professional career and feeling like a total failure, you're not alone. Krishnamurthy's rise to CEO of DUO hasn't happened magically, but through a series of calculated moves that she believes best positioned her to become CEO of a company. Now, she enjoys the fruits of her labors.
"I've enjoyed the other roles I've been in and I would say they've paved the way for me to be comfortable in this role as CEO," said Krishnamurthy. "For 10 years, I've been able to partner alongside CEOs and see what I want to do and don't want to do. I'm now able to execute on that. I did this and I'm so happy I did: focus on the experience I was acquiring, versus worrying about compensation or title. What experience am I getting and does that line up with where I want to go? Am I acquiring experiences that will benefit me down the line? I've developed myself exponentially more because I've worked with great team members and partners. I've learned, I've been happy, and I've been able to be more successful because of that."