This article was published in the Winter 2022, Hall of Fame Issue
by Emily Fonnesbeck, Editor-In-Chief, Silicon Slopes Magazine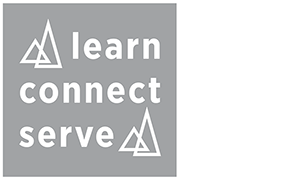 If you're reading this while attending our Hall of Fame & Awards Gala, welcome, we're pleased to have you here. If you're reading it at home, in your office, while you wait at the dentist, or… anywhere else, we're happy you're with us as well.
This issue is special in a few ways, starting with our Hall of Fame inductees as well as information about all of the award finalists starting on page 14. The Hall of Fame & Awards Gala is a black tie and sneakers event that we have been excitedly and busily planning for. We've got over 85 finalists in 21 categories, and we couldn't be more proud to celebrate such an abundance of talent.
We can't stop talking about how great Summit 21 was, and just in case you missed it, we've included a recap (p.66) After the tumult of 2020, when January 2021 came around, we weren't sure we would be able to hold events that we had planned - especially our annual Summit. We pressed on, planned for all the contingencies, and welcomed attendees both in person and online hybrid Summit in October. We had global attendance, helped pack a million meals, and had some incredible speakers. Summit 22 is in the works, slated for September 29-30, so mark your calendars because you won't want to miss it.
We've got a new look! You'll notice our cover design is still full of fun and outside-the-box thinking, but we've revamped things on the inside as well. We want to showcase our unique business community and the people in it. We love business, but we're people too. We have families, hobbies, and passions outside the office. On page 8 you'll read about how Utah Avalanche Center is helping everyone enjoy our mountains safely, and on page 62 you'll read a story about Josh, a foster dad who shares his journey and who challenges us to see and do. These stories, as well as the business oriented ones, make us who we are. They need to be shared, and we're hoping that you'll share yours with us.
Finally, we are thankful for a brilliant and hard working team. We have full and part-time team members, contract workers, interns from many disciplines, and so many volunteers. We could not do it without all of our people and without that signature Utah spirit of abundance.
Thank you, we're looking forward to a bright 2022.

Do you have a story to share? Pitch your ideas to emily@siliconslopes.com or david.politis@siliconslopes.com
---
Hi! The Silicon Slopes team is interested in your feedback. We are asking for a couple minutes to quickly provide feedback on our Silicon Slopes quarterly magazine publication. Click HERE and share your thoughts with us. Your responses will help us improve. Thanks!‌
---
‌‌*Read the latest issue of Silicon Slopes Magazine, Winter 2022 Hall Of Fame