This article was published in the Winter 2022, Hall of Fame Issue
by Chad Brackelsberg, Executive Director,
Utah Avalanche Center
It was a wonderful spring powder day and Chad Brackelsberg and a pal had spent the morning skiing some of the more challenging lines off Cardiac Ridge in the Central Wasatch. As the day wore on, the friends commented on how the winds were blowing out of the east- which was rare- and as they prepared for their last climb up to Mt Superior, a thick fog rolled in and encased all of Cardiac Bowl. Although the friends watched for any signs of avalanche danger, they continued on, expertly skiing the steep terrain.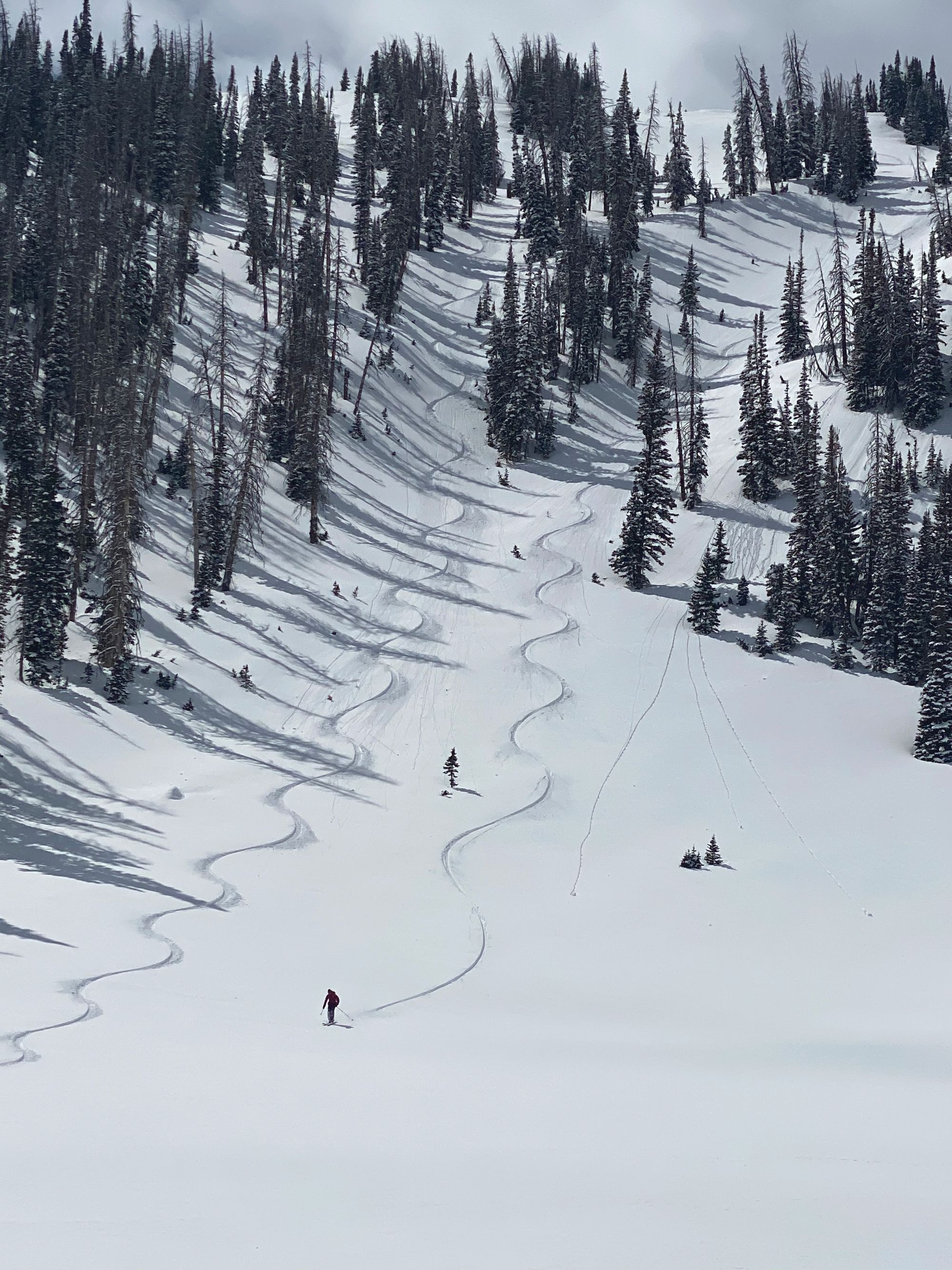 They continued to climb into the fog, noted some small wind slabs in unexpected locations, but enjoyed the adventure. Suddenly and without much warning, the skiers felt the tell-tale collapse of the snowpack and felt their skis pushed down the slope and out from under them. As more snow came down onto them from above, they quickly realized they were being carried downhill in an avalanche. They shouted to each other, "Get rid of your poles!", "Get your skis off!", and "Are you ok?!" They continued to slide downhill gaining speed as they went, feeling that it was just a matter of time before they would be overtaken by the snow. Chad knew once this happened, his mouth would be stuffed with snow and he'd be left unable to breathe or orient himself. As these thoughts raced through his mind, the snow suddenly slowed, and Chad felt himself looking at the sky above. With a surge of relief, he realized he wasn't buried, and looked over to find his friend was also on top. They took an inventory of themselves and their gear- they were very shaken up, missing some ski poles, but uninjured. After regaining composure and talking through what happened, the skiers realized we were lucky, but also that they had made what could have been a deadly mistake.
For anyone who recreates in the snow-covered mountains of Utah, the Utah Avalanche Center (UAC) provides the tools for making good decisions in the backcountry so you can come home safely each day. We do this through avalanche awareness, education, and daily forecasts. The UAC was founded in 1980 as part of the US Forest Service, but in 1990 the nonprofit portion of UAC was created to help bridge the gap between the available funding and actual expenses of operating the avalanche center and to protect the program from year Forest Service funding fluctuations. Today, the nonprofit portion provides over 75% of the necessary funding to operate the UAC.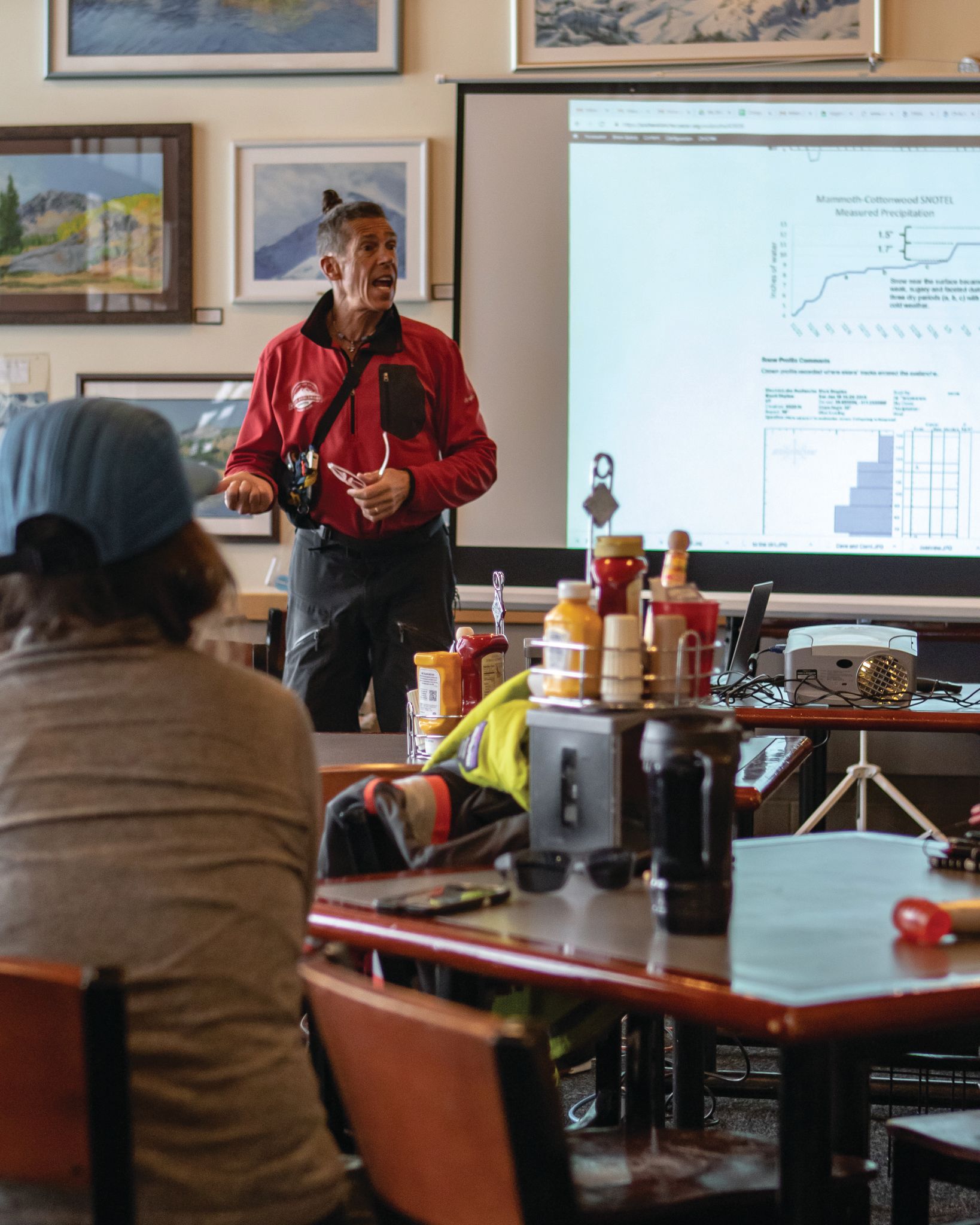 The UAC provides three core services across the state of Utah
1. Daily Avalanche and Mountain Weather Forecasts: From November to April the UAC publishes daily avalanche forecasts for eight regions across the state of Utah (Moab, Manti-Skyline, Provo, Salt Lake City, Ogden, Uintas, and Logan). These forecasts provide backcountry users with information about the daily avalanche danger, the types of dangers for the day, where to find the dangers, and a detailed weather forecast.
2. Avalanche Awareness: The international Know Before You Go (kbyg.org) program is a flagship UAC program designed to make people aware of the dangers of avalanches, teach them simple points to avoid avalanches, and motivate them to learn more about avalanches. This program was developed for an eighth-grade audience and is delivered to over 8,000 Utah children and adults each year and has reached over 250,000 Utahns since it was released in 2004.
3. Avalanche Education: We provide over 60 on-snow avalanche classes to over 1,300 students a year. Students learn how to read the avalanche forecast, perform avalanche rescue, how to identify changing avalanche conditions, how to identify avalanche terrain, and how to travel safely in avalanche terrain.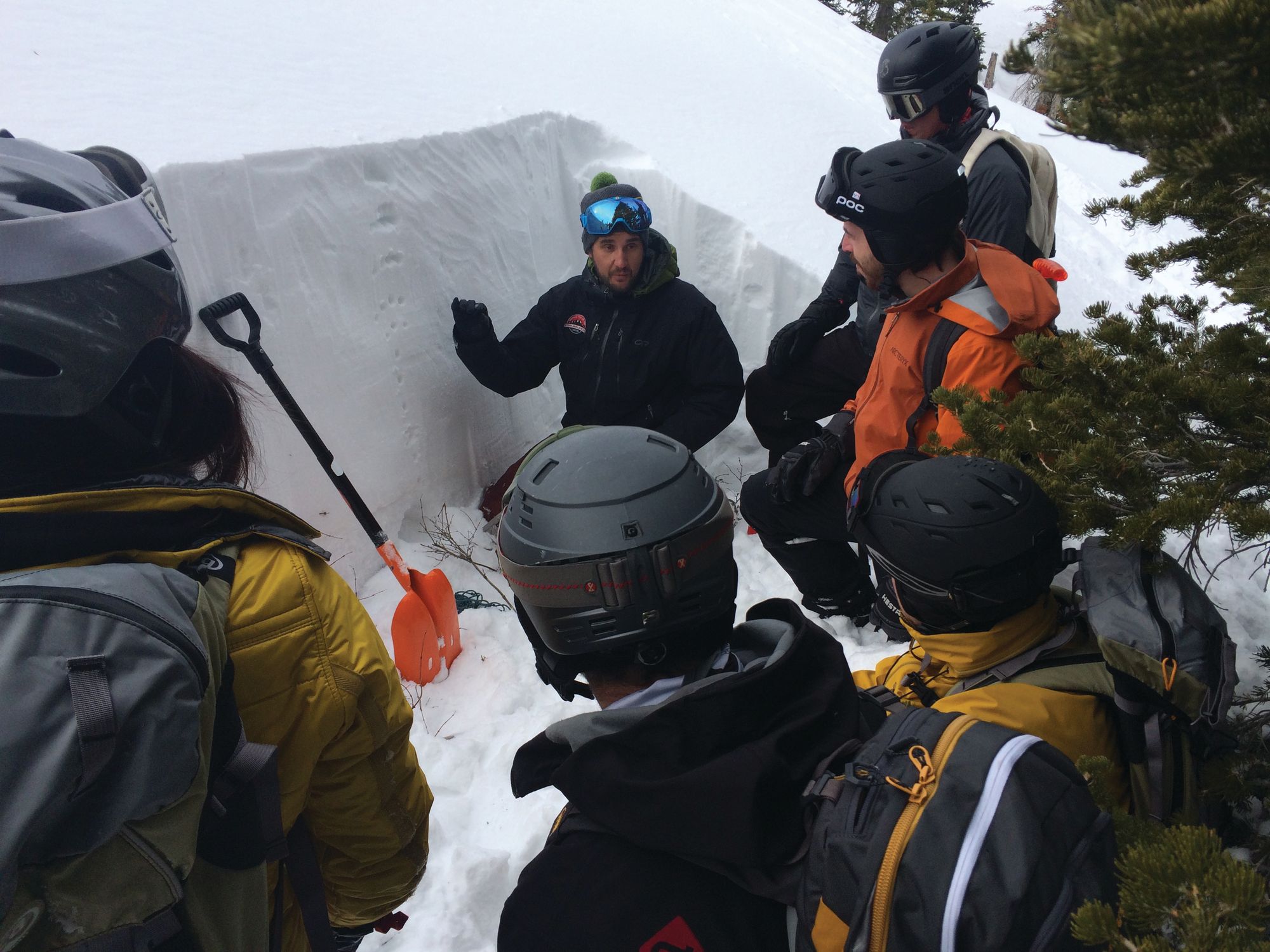 There are 23 avalanche centers in the US, but the UAC's awareness and education programs make us unique among them. While most avalanche education is delivered by private educators and guiding groups, the UAC has a dedicated education team to create curriculum, train instructors, and deliver over 60 classes a season. Even more unique is our KBYG program. After the tragic death of three teenagers in a December 26, 2003 avalanche, the program was developed to teach avalanche awareness to Utah school children. Just like children who grow up near the ocean learn about rip currents, children who grow up near the mountains need to learn about avalanches. The program is now the North American standard for teaching avalanche awareness, is used in 35 countries, has been translated into 11 languages. No other avalanche center in North America creates and maintains a program of this scale.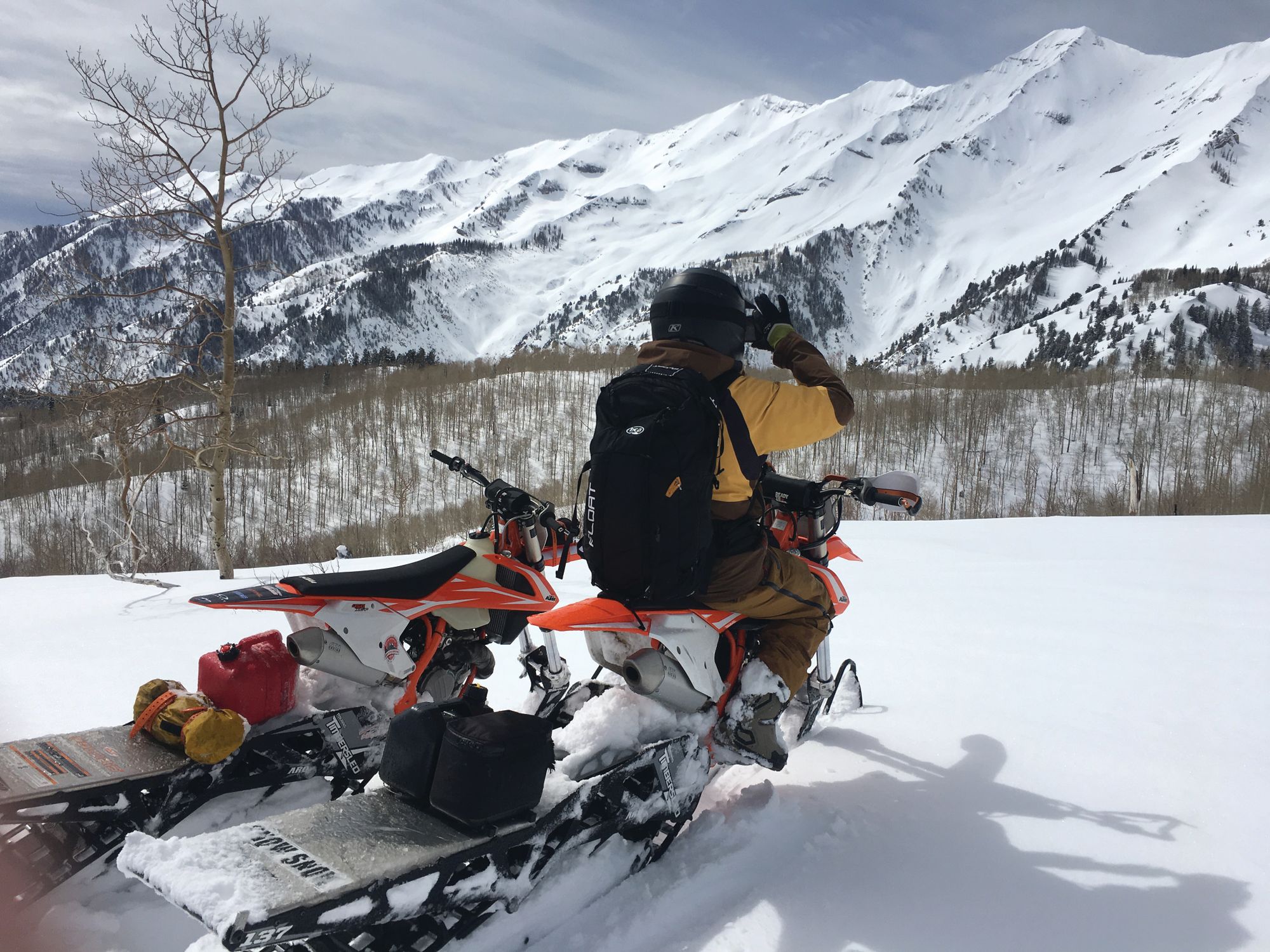 In 2018, the UAC saw the need for online avalanche education. Much of the industry did not feel avalanche education was achievable in an online format. The UAC charged ahead, and in November 2018 released the KBYG online learning courses (learn.kybg.org). Who would have predicted that two years later a pandemic would make online avalanche education essential for the entire industry?
What's next for KBYG? In January 2021, the UAC, in partnership with Colorado Avalanche Information Center and Avalanche Canada, launched an 18-month project to rebuild the KBYG program with new videos, presentation content, website, and online learning courses. We are partnering with Sherpas Cinema for video creation and Mammut, Backcountry, KUHL, RECCO, and the Northwest Avalanche Center have also joined the partnership. This is the largest avalanche education program ever undertaken in North America. Watch for the release in October 2022.
With winter here it is time to make sure you and your family have the skills you need to travel safely in the snow-covered mountains. Here's a small checklist of things you can do:
Check with your local avalanche center to find a KBYG presentation near you
Watch the recorded presentation at KBYG.org
Challenge yourself with the KBYG online learning courses
Get your rescue gear out, put fresh batteries in your transceiver, and start practicing
Take an on-snow avalanche class
Read the avalanche forecast every day
Be safe, and let's enjoy Utah recreation together.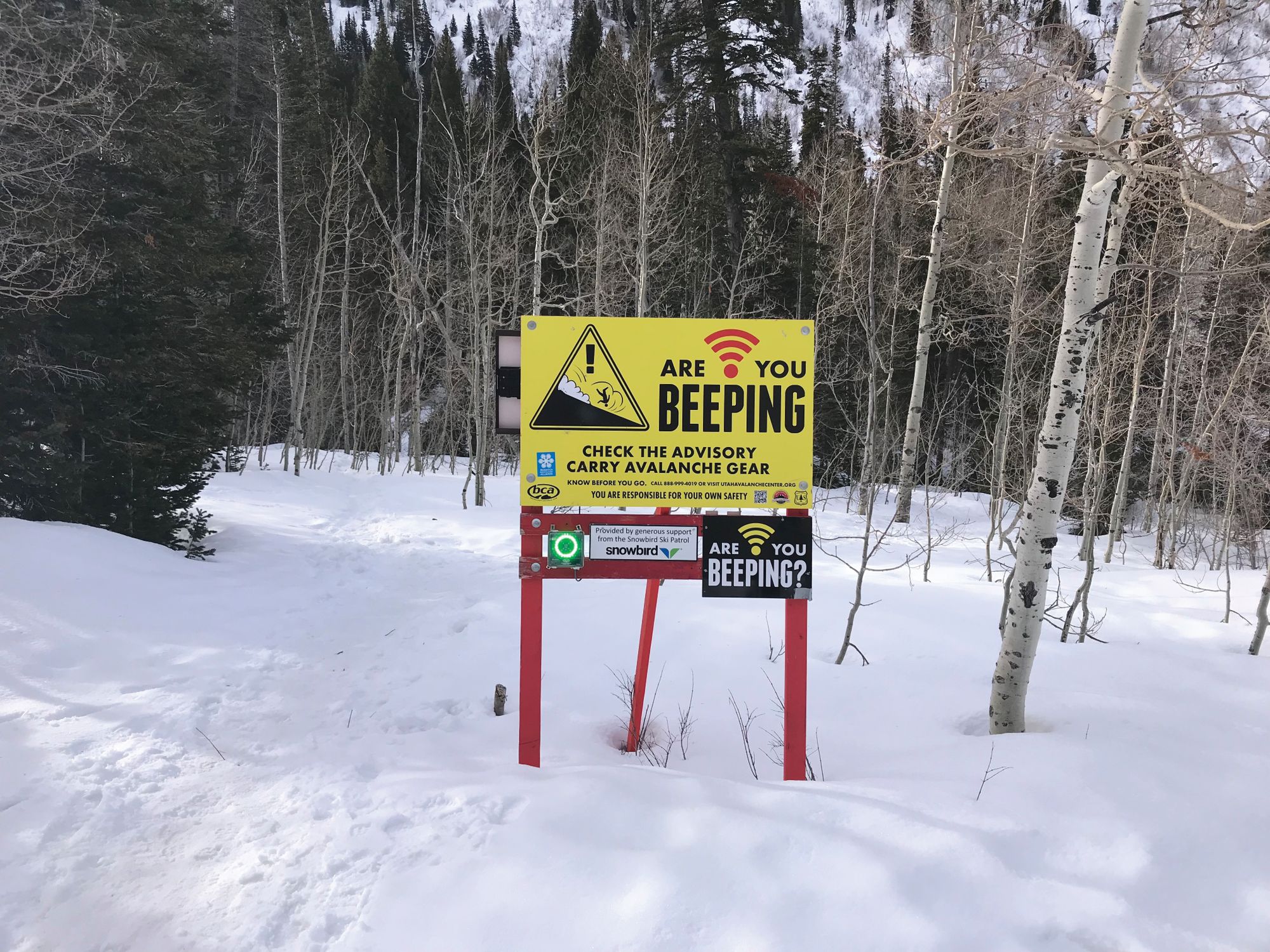 ---
Hi! The Silicon Slopes team is interested in your feedback. We are asking for a couple minutes to quickly provide feedback on our Silicon Slopes quarterly magazine publication. Click HERE and share your thoughts with us. Your responses will help us improve. Thanks!‌
---
‌‌*Read the latest issue of Silicon Slopes Magazine, Winter 2022 Hall Of Fame