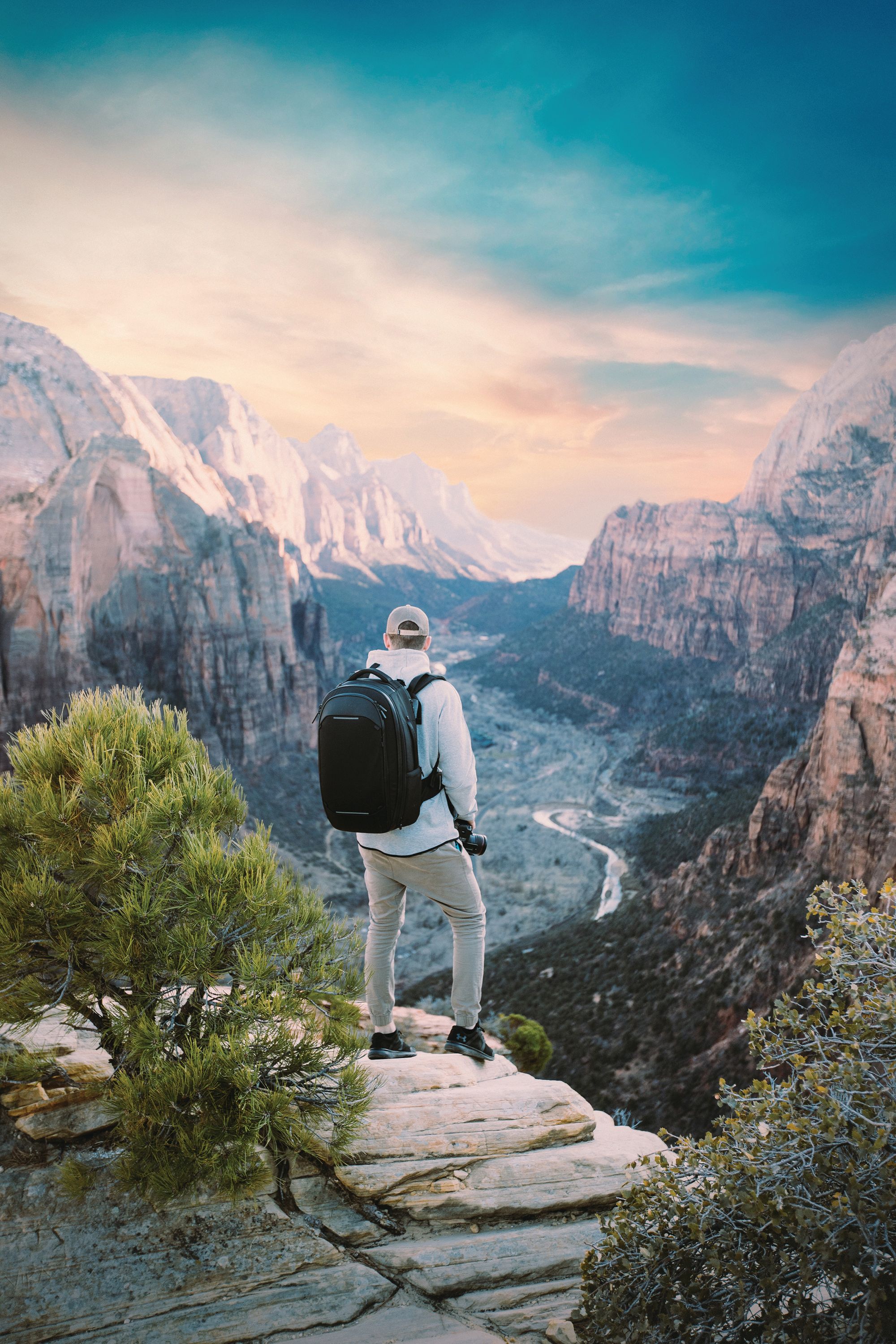 The base of the majestic Wasatch Mountains is home to an innovative startup that began with a simple idea and is now on its tenth Kickstarter campaign. They're the most crowdfunded company in Utah, raising more than $13 million, and are rapidly becoming a nationally recognized brand.
Meet NOMATIC. Started by two cousins, Jon Richards and Jacob Durham, the Sandy, Utah-based company has taken the travel gear industry by storm with an ecosystem of functional bags and versatile accessories that has grown to more than 50 offerings.
Fans of the brand are such well-known movers and shakers as podcaster and lifestyle coach Lewis Howes, NFL kicker Josh Lambo and photography influencer Peter McKinnon. They exemplify what NOMATIC is all about, a way of life with a desire to enrich every moment for a life that is worth living. But it's the everyday adventurer that means the most to the company whose feedback and support they've counted on throughout their product developments.
It all started in 2014 with a wallet they designed and launched on Kickstarter. Expecting about 50 orders, they were stunned when more than 6,000 people backed the campaign, investing $171,000. The cousins knew they were on to something.
Since then, they have launched multiple crowdfunding campaigns and shipped hundreds of thousands of products worldwide. They continued to surpass the million-dollar mark on Kickstarter, making them realize their products were not only innovative but a necessity for many. Customer enthusiasm coupled with the funding they needed made their dream products come to life.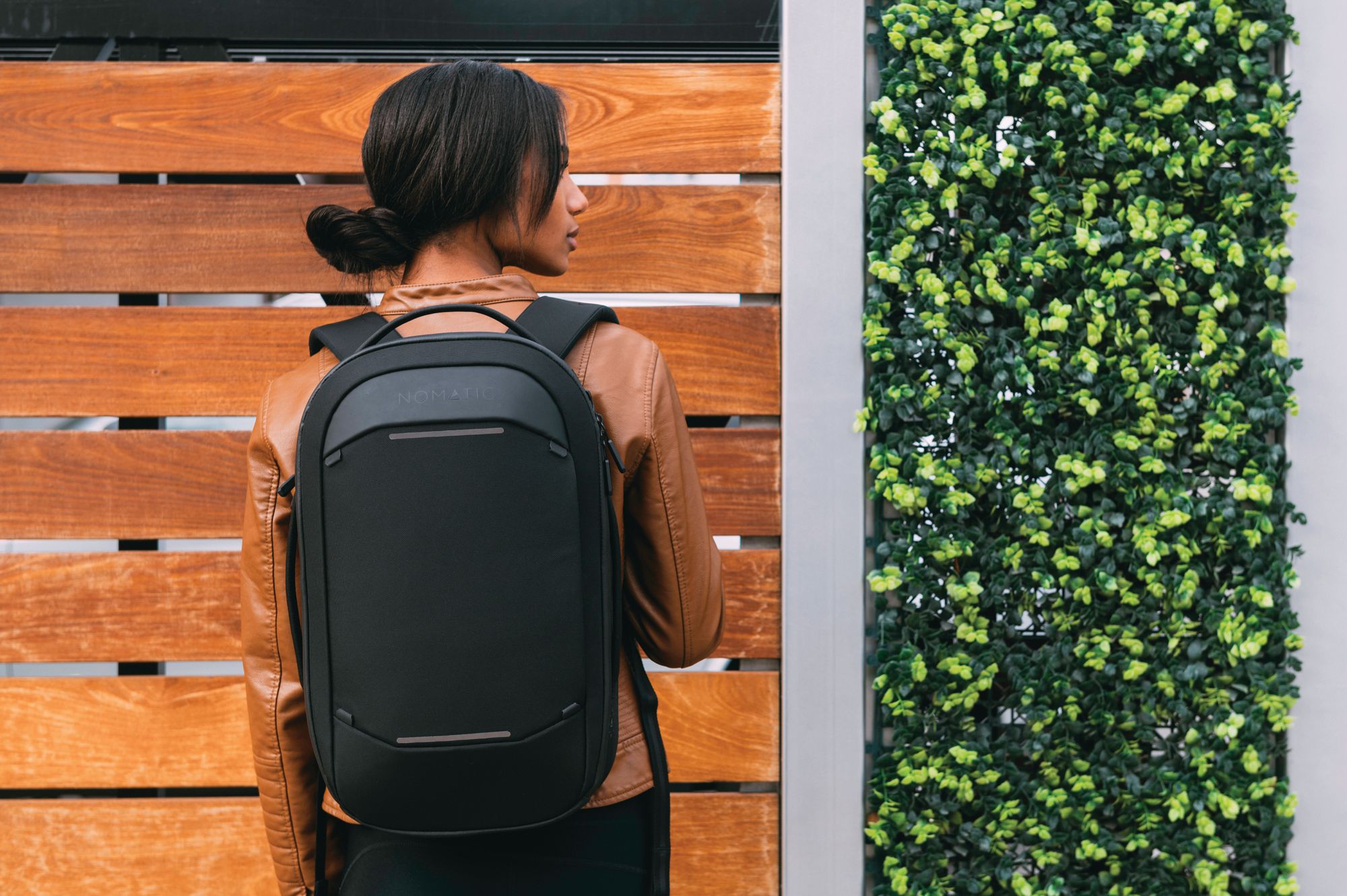 Their organizational gear includes a line of travel bags, luggage, camera bags, and accessories. The Navigator Series was launched in Fall 2020 and is quickly becoming their signature line. The demand continues to be there as NOMATIC was able to raise over $650K on Kickstarter for the new series. These bags are designed to easily navigate adventurous travels and everyday life.
"Having a great bag is essential for business people, adventures, and travelers who are on a mission to live their best lives," said Jacob Durham, CEO of NOMATIC. "We're a lifestyle brand with a purpose. Whether hiking a mountain, working as a digital nomad, or dashing through an airport to catch your next business flight, NOMATIC makes gear to get you there in style, all in one bag."
The backdrop of Utah's beautiful outdoors appeal is the perfect setting for a brand committed to its local community. It serves as a great testing ground for its minimalist, rugged, and stylish gear, prioritizing quality which makes them a step above most bags on the market today.
Hikers, tourists, photographers, and more have come to love the brand for its functionality and modern style. For Durham, it all comes down to simplicity and function. All homegrown in Utah for people that work hard, do more, and never stop moving.
The cousins' drive and determination have also manifested itself in philanthropic efforts to help the local Utah community during the COVID-19 crisis. The pandemic has shined a spotlight on the immediate needs of Utah's communities. In response, NOMATIC is donating portions of sales to the International Rescue Committee (IRC) in Salt Lake City that support local refugee families as well as partnering with BRAND X BETTER, a team of like-minded brands, to pay it forward to those on the front lines of the health crisis as well.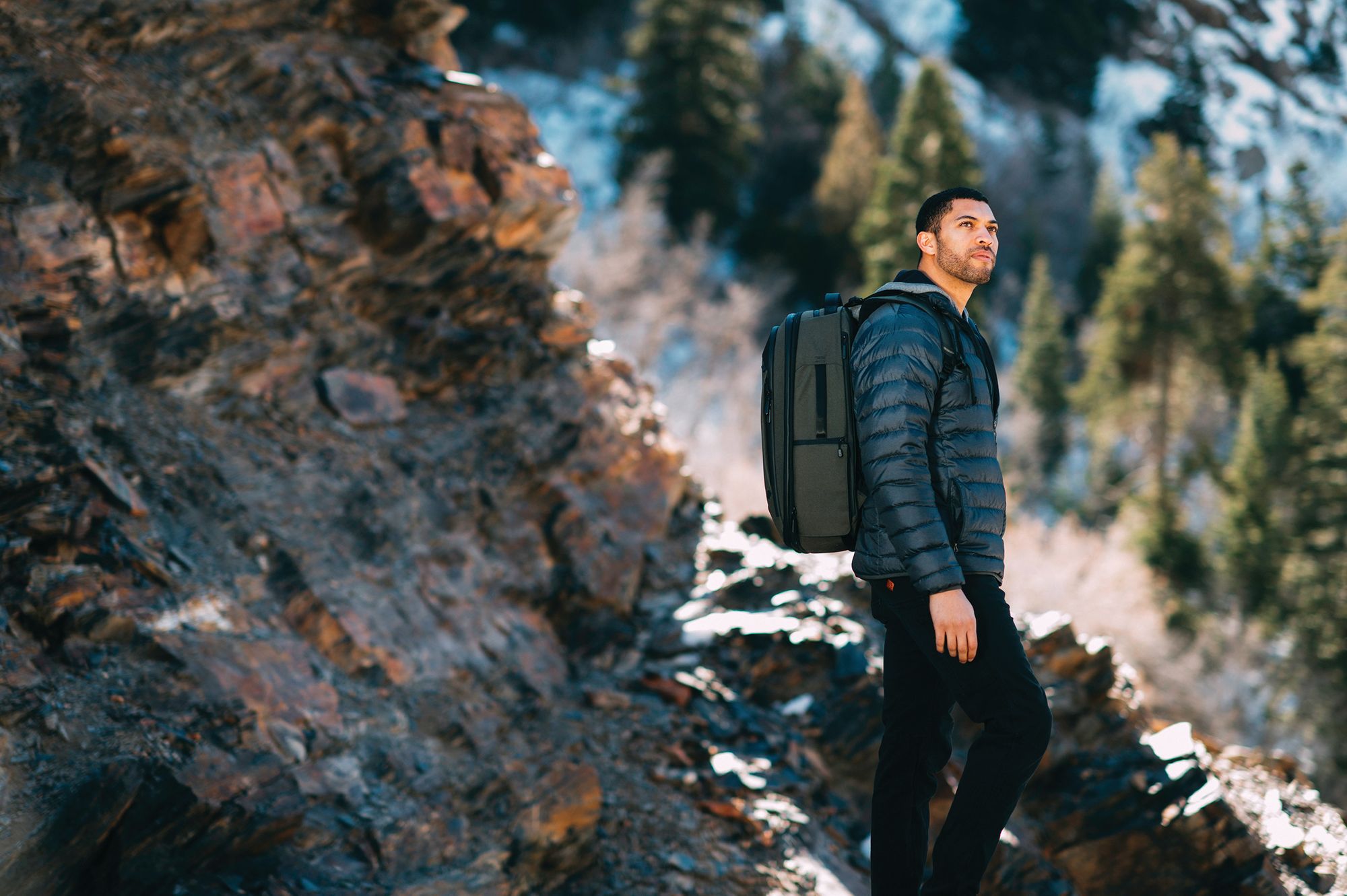 "As we all wait to get outside more and travel the world with family and friends again, local outings have become the new norm at the moment," said Durham. "When enjoying all that Utah has to offer, from outdoor activities, National Parks, hiking paths, and snow-filled slopes, staying near home isn't such a bad thing."
The current quarantine may have altered travel plans for many, but people are still exploring new adventures and needing the safety and reliability of gear that works in all environments. For those that like to venture off the beaten path in style and purpose, NOMATIC has the gear to get you wherever your adventure takes you.
NOMATIC's mission statement sums it up best. Life On The Move is more than just physical movement, it's a way of life. It's a desire to progress with your goals and relationships, while also developing your mental, physical, and spiritual health. It's not just progress for the sake of recognition, but rather to enrich every moment of life that is worth living. Life On The Move is life well lived.

---
Hi! The Silicon Slopes team is interested in your feedback. We are asking for a couple minutes to quickly provide feedback on our Silicon Slopes quarterly magazine publication. Click HERE and share your thoughts with us. Your responses will help us improve. Thanks!
---
*Read the latest issue of Silicon Slopes Magazine, Winter 2020