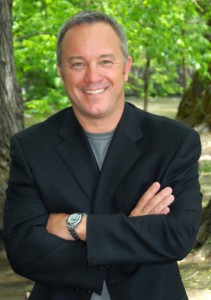 By Joey Ferguson
Lonnie Mayne, new president of Mindshare Technologies
SALT LAKE CITY — Survey company Mindshare Technologies promoted Lonnie Mayne, formerly the company's chief experience officer, to president.
Mayne will carry his CXO experience over to new responsibilities, including the growth of the company and its position as the "Voice of the Customer" market leader.
"He's simply the right man," said John Sperry, CEO of Mindshare, in a statement. "Everybody on the Mindshare team loves and supports him because he knows that focusing on the success of our employees ultimately leads to success with our customers. As president, his dedication to the customer, his ability to work with and develop key personnel, his inexhaustible energy, and his genuine good nature will take Mindshare to even greater places."
Mayne joined the company in 2006 and since then the company's revenues have increased by 300 percent.
"During my time here at Mindshare, I've seen us experience some incredible successes based on a commitment to the customer, and I look forward to building on that foundation as I lead the company to our next chapter," Mayne said in a statement.