by Diogo Myrrha, Partner, Album VC
When I was just 14 years old, I came to the United States for the first time. Born and raised in Belo Horizonte, Brazil, I came to Idaho as a foreign exchange student and for the first time in my life, I felt completely out of place. I couldn't speak the language, I was one of the only "brown" kids in my school, and no matter how hard I tried, I could not get used to the cold — or my desperate need for chapstick.
As difficult as it was, that experience taught me to rely on myself and not seek the validation or praise of others. There was no playbook for how a teenage boy from Brazil should make the transition to an American high school; I had to find my own path and get comfortable not caring what other people thought of me.
By the time I returned home to Brazil a few months later, I felt like I could do anything and be anything I wanted. Eventually, this persistent self-assurance led me to school at Brigham Young University in Provo, Utah, which served as a springboard for a career in entrepreneurship, and later, Venture Capital.
Now, as an investor at Album, my philosophy is simple: focus on conviction. We always invest in teams and founders who are passionate about what they're doing, and we choose to invest based on our own conviction in the idea or company — not on how many other VCs are investing or what the media thinks of the company.
This conviction led us to a handful of investments in Utah companies that break the traditional enterprise software mold. There is nothing wrong with traditional enterprise software, but we are excited to see these other wins out of Utah.
When we invested in Taxbit — a tax engine software for cryptocurrency —the company was very young, niche and didn't have other investors on board (yet). We had been following the space, but had not found the right solution. The co-founder and CEO was the former controller at Qualtrics and well aware of the accounting challenges surrounding the adoption of crypto assets. While Taxbit may have seemed like a risky investment at the time, it is now used by every single "big dog" in the crypto space. By following our instincts, we were able to invest in a promising company with a bold vision for a new industry.
Next is a company called Latitude (the makers of AI Dungeon) which is the first all-text-based, infinite adventure. Utah has seen very few true consumer plays apart from Ancestry, and as an AI gaming company this team and product stands out. The AI Dungeon founders and team have created a second-to-none AI that propels a choose-your-own-adventure gaming story that has grown from zero to over 7 million users in just 10 months. This is another historically non-traditional play for a Utah company — or investor — to make, but it felt right so we went for it.
Another example is Route, which started as a delivery insurance provider but has since expanded to a much broader ecommerce play. Early on, we knew Route would be a special investment — even though not many others were involved in the deal — because of how quickly they executed to bring their vision to reality. Route is powerful because they use purchase data and can use it to predict what people like in consumer items then, after we've seen the bundling of everything with Amazon, we could experience the true democratization of online commerce through Route. The team has a bold vision for the future of ecommerce, and we're honored to support them in that journey.
Reflecting on each of these teams, it's clear to me that their ability to trust their instincts and bet on themselves has driven their success.
I learned the importance of this principle recently when I was invited by one of the founders of Vidangel to be an extra on "The Chosen." (This is a great series. Go watch it if you haven't!) As I spent time waiting on set and being given directions about what to do and when, it taught me that I don't want to be an extra in someone else's story and neither should you.
In whatever work you do, don't be an extra; master your work and do it so well that people can't ignore you. I have learned that when you behave like an extra, you are treated like an extra; but you are the main protagonist of your own story, and that should give you enough reason to act like it.
Utah founders, we can dream bigger than ever. It is time to trust your conviction, cast yourself as the protagonist in your story, and build something bold, not caring what others will think. I can't wait to see what the next generation of trailblazers will build out of our own backyard.
---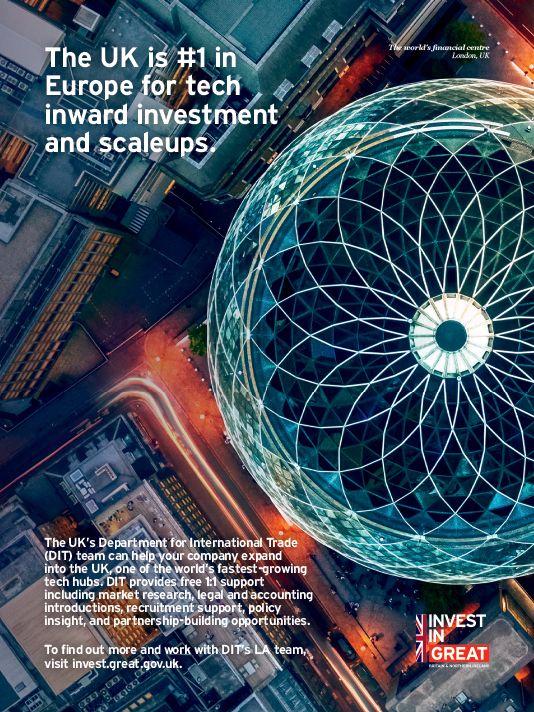 ---
Hi! The Silicon Slopes team is interested in your feedback. We are asking for a couple minutes to quickly provide feedback on our Silicon Slopes quarterly magazine publication. Click HERE and share your thoughts with us. Your responses will help us improve. Thanks!
---
*Read the latest issue of Silicon Slopes Magazine, Winter 2020