Rumors can be tricky for journalists, especially when it's not always clear why an individual is sharing unsubstantiated information with you.
Hence, when a long-time friend "let slip" yesterday morning that a company he did not work for (nor have a formal relationship with) had been closed, I was intrigued at multiple levels, but cautious.
On the one hand I was curious because the company he named was a firm I had written about last April.
In fact, back in 2018 near the beginning of what became a three-year marketing consulting agreement for me with the Utah Farm Bureau Association, a different associate invited me to visit him for an on-site tour of his new employer.
The company in question, then and yesterday morning, was Grōv Technologies, a Vineyard, Utah-based AgTech startup owned by an investment arm of Provo, Utah-based Nu Skin Enterprises (NYSE:NUS).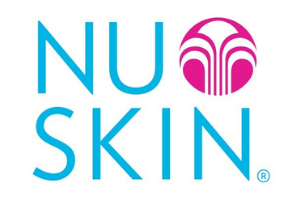 And although I was raised as a City Boy, the idea of creating an indoor growing system powered by artificial intelligence to deliver better livestock feed at lower costs, both financial and environmental, just made a ton of sense to me at the time.
This was exactly what Grōv was doing.
As explained to me back in 2018, Nu Skin's deep ties to the naturally derived benefits of various plants and their chemistries made Grōv a perfect fit for its ultimate parent company.
But then ... I got yesterday's rumor.
---
Parsing Out the Truth about Grōv, At Least as Much as Available Today.
So after some digging, I was able to uncover a Form 8-K filed by Nu Skin on December 29 with the U.S. Securities and Exchange Commission that, among other things, explained that one week earlier (December 22nd) Nu Skin had
"determined to exit the Company's Grow Tech segment" within "the company's Rhyz strategic investment arm…."
Although the 8-K filing did not name Grōv by name as the GrowTech company within Rhyz that was being shut down, a quick review of the Rhyz Website showed only one firm in a so-called GrowTech segment. And that firm is Grōv.
More importantly, after several unsuccessful attempts to reach individuals with both Nu Skin and Grōv on Wednesday afternoon, I received the following email message yesterday evening from a Rhyz spokesperson that read, in part:
"We frequently evaluate our business operations to ensure they align with the company's mission and objectives. After thorough consideration, we have made the strategic decision to wind down operations of our Grōv Technologies and Stellar Smart Energy Solutions. We greatly value the hard work of all of our employees of these businesses and are providing them with resources and support through the transition."
To be clear, I know very little about Stellar Smart Energy Solutions, and this firm, its personnel, and products/services is not what this story is about (although I wish them well).
In fact, as of early Thursday morning as I wrap-up this article, there is no mention of Stellar Smart Energy Solutions on the Rhyz Website ... at all.
Nope. This story is about Grōv.
---
Up to $60 Million to Shut Grōv Down
Back to Nu Skin's December 29 filing with the SEC.
According to its Form 8-K, Nu Skin expects to spend between $52 million to $60 million to "... exit the Company's Grow Tech segment ... substantially by March 31, 2022," which (as explained above) can only refer to Grōv.
Nu Skin wrote that such costs will be allocated as follows:
"Non-cash charges for the impairment of goodwill and intangible assets of approximately $18 million,
"Impairment of fixed assets of approximately $14 million,
"Write-down of inventory of approximately $7 million, and
"Other related charges and offsetting items; and
"Cash charges of approximately $7 million for employee severance payments and other compensation, and
"An estimated $10–18 million in contract-termination costs and legal-related expenses."
The filing further explains that the charges were not previously disclosed by the   Company (Nu Skin), but that the impairment charges "... were required on December 21," with substantially all of the charges being incurred "... in the fourth quarter of 2021 or future fiscal periods."
Simply put, it seems fairly straightforward.
Except, what about the initial Grōv customers and partners?
Since January 2020, Grōv had reached agreements with multiple dairy farms, a lamb producer, Amazon Web Services, and Cornell University.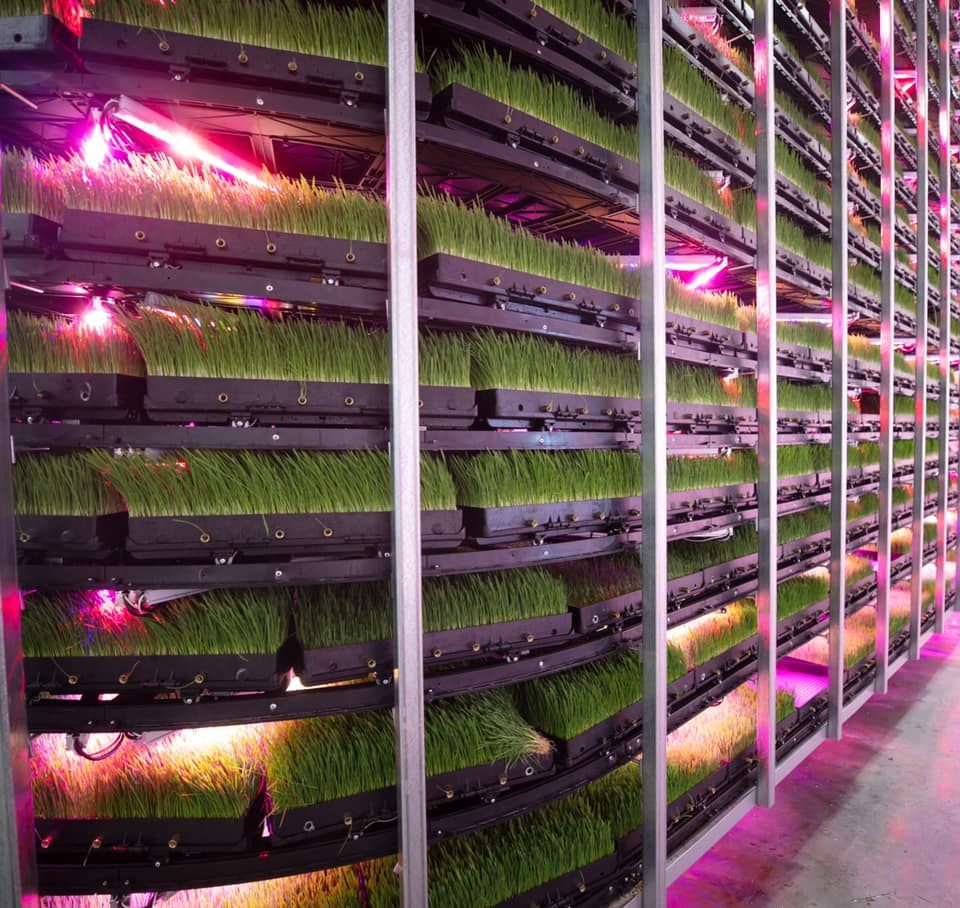 And it had successfully installed numerous systems in the United States.
So I reached out to Brad Bateman, a multi-generational dairy farmer based out of Utah County, and the owner of the largest dairy operations in Utah.
Most importantly, Bateman Dairy is clearly the pioneering customer of Grōv's Olympus Tower Farms (as its indoor grow systems are named).
---
Bateman Dairy – The Grōv Pioneer
For close to four years now, Brad Bateman and his brothers have been Grōv customers, with multiple Olympus Tower Farms operational at the Bateman Dairy facility based in the mostly wide open expanses of southwestern Utah County some 11 miles outside of Elberta, Utah.
And if you're interested in learning about all the nitty-gritty of Bateman's use and experience with Grōv's indoor feed systems, I'd highly recommend you check out this excellent article published by Smithsonian a year ago.
As for me, I just decided to give Brad a call, catching him driving southbound on Interstate 15 just outside of Beaver, Utah.
"They (Nu Skin) met with us yesterday to let us know what had happened," he said, adding that he was surprised at the decision to close Grōv down.
He explained that their dairy had worked with versions 1.0, 1.5, and 2.0 of the Olympus Tower Farms and that they thought they had "amazing potential."
He further explained that their results at mixing the freshly grown indoor feed with traditional dry feed had produced better results for them, both with dairy and beef cattle.
For example, Bateman said that with beef cattle the goal is to add 3 pounds of weight per day per animal.
But with the Grōv systems, he said they were able to add a little more than 3 pounds/day/animal, and they did so with less feed. In other words, the Olympus Tower Farms meant their feed mixture was more efficient.
Hence, he added, they quite excited about the next generation of Grōv systems that had been slated to be launched within a week – the "Alta" – (which was news to me as this was the first I had heard of new Grōv feed system).
We closed our conversation with Bateman expressing hope that there might be an opportunity to see the Grōv systems continue forward in some way, whatever or however that might be.
"We've seen great results with our animals (using Grōv)," Bateman said. "We just hope it can move forward somehow."
---
A Conclusion? Yes. But Hopefully Not.
Unfortunately, based upon Nu Skin's filing with the SEC and the statement from the Rhyz spokesperson and my conversation with Brad Bateman, Grōv Technologies is shut down (or at least is in the process of being shuttered).
Is Grōv going away for good (as in permanently)? I sure as heck hope not as that would be a crying shame.
In my 35+ years working in the greater tech industry, and my four-plus years of deep exposure to the agricultural marketplace, I have only seen one other AgTech company with greater transformational science (aka, Intellectual Property), and that was Beyond Meat and its boy genius founder, Ethan Brown.
So yes, I'm crossing my fingers that there's a future for Grōv.
But for now, officially, Grōv Technologies is going away.