By Joey Ferguson
SALT LAKE CITY — Pelion Venture Partners, an early-stage venture capital firm, raised $194 million for its fifth fund.
Pelion focuses on software and cloud services, investing in early stage companies raising their Series A or B rounds that have either a beta product or a shipping product, managing director Blake Modersitzki said. Typical investments range from $2 million to $6 million initially. The fund was oversubscribed, bringing in more than its anticipated $175 million.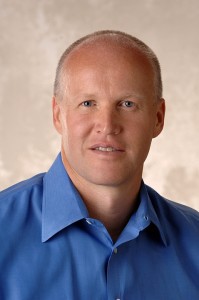 "As thesis based investors, we focus on cloud and mobile security where there are bits on the fly or data in motion," Modersitzki said in a telephone interview.
Previously Pelion raised $122 million in fund IV, allowing it to invest in 18 companies. Fund V will invest in 23 to 25 companies, Modersitzki said. Funds III and IV are still active. This new fund has a 10 year horizon and five-year investment period.
"We're not looking to change anything from fund IV, just increasing the number of companies we're investing in."
While Pelion is still a national firm, they invest in Utah because they find it to be an "interesting and fertile place," Modersitzki said. Historically about 25 percent of the deals funded have been located in Utah, including Fusion-IO, Venafi and Domo.
Leadership at the firm, which was founded in 1986, includes Jim Dreyfous, Carl Ledbetter and Blake Modersitzki as managing directors.
Investors in the fund include pension funds, university endowments, sovereign wealth funds, fund of funds and some high net worth individuals.
Pelion plans to raise a sixth fun in about three years, Modersitzki said.
Related articles