by Melanie Charlton, NCIDQ, IIDA, VP Design & Workplace Strategy, Henriksen Butler
As the "light at the end of the tunnel" broadens, we've seen concerts and sporting events at full capacity, fitness classes crowding, and travelers shoulder-to-shoulder in the air once again. Why is it then that returning to the workplace is met with hesitance, and even resistance? Over the past 18 months of workplace disruption, we've researched, observed, and met with organizations throughout Utah to identify what the future of work will bring to the workplace, itself.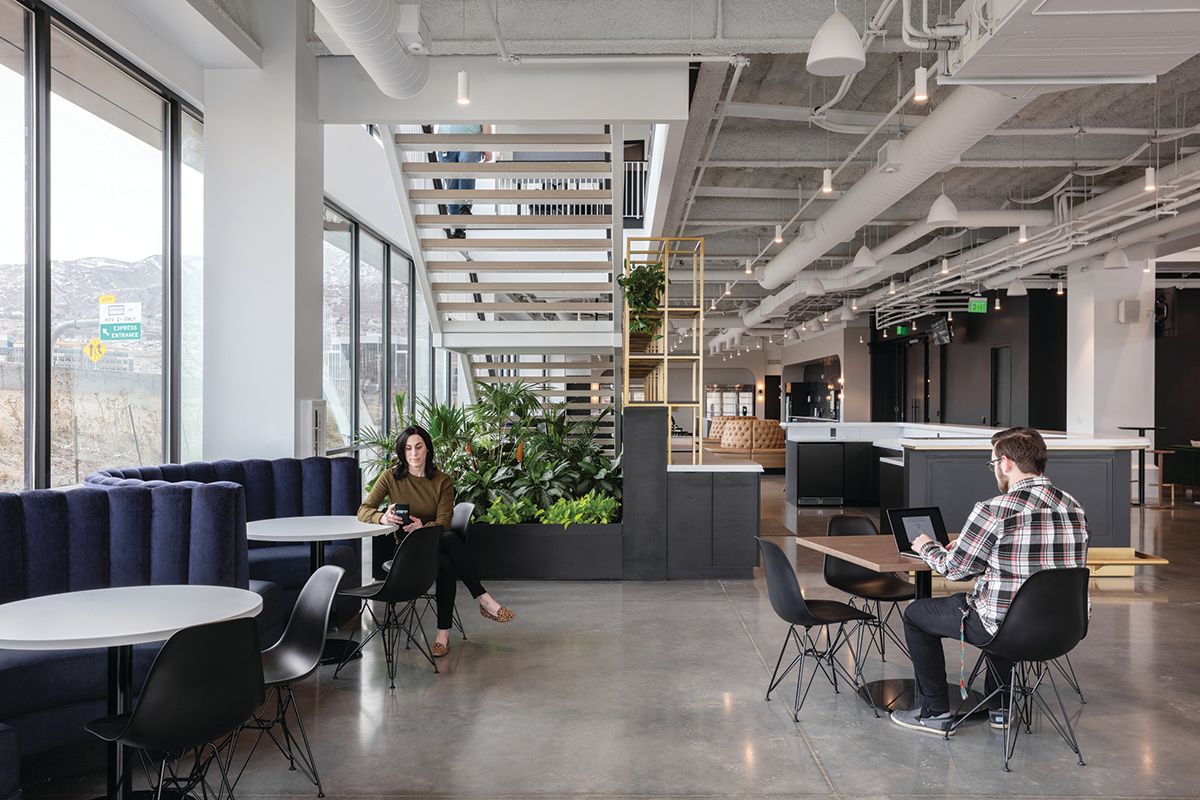 In the business of workplace strategy, navigating an entirely new work landscape and finding success in doing so, needs to be approached from the perspective of our fundamental human needs. People, place, and practice – the whole being "greater than the sum of its parts," translating to prosperity in the future of work we've begun to understand as our present.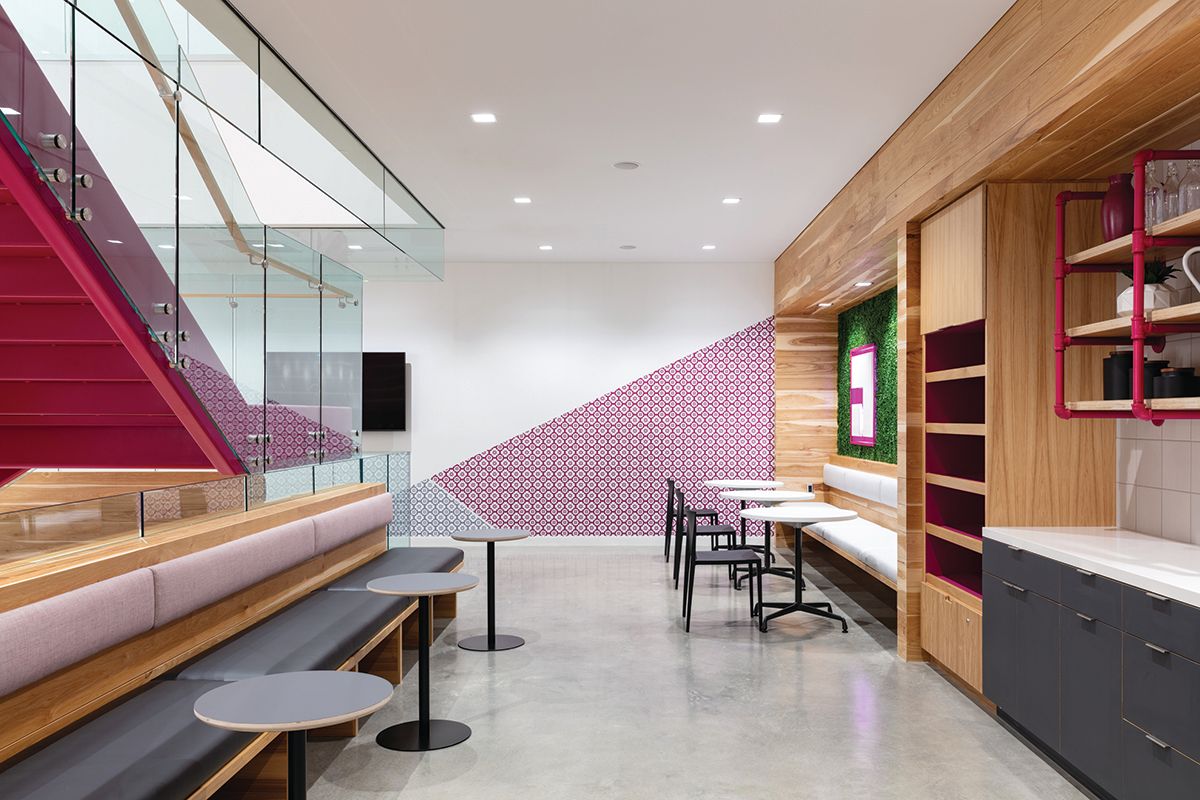 People
Gilbert Rhode, the first Design Director of Herman Miller once said, "The most important thing in the room is not the furniture – it's the people." Businesses aren't stand-alone entities. They have a heartbeat, consciousness, intelligence, and perspective. It takes intention to listen and understand where people are at mentally, and how that contributes to our creativity and productivity. Ask questions intently, listen whole-heartedly, and respond with intention.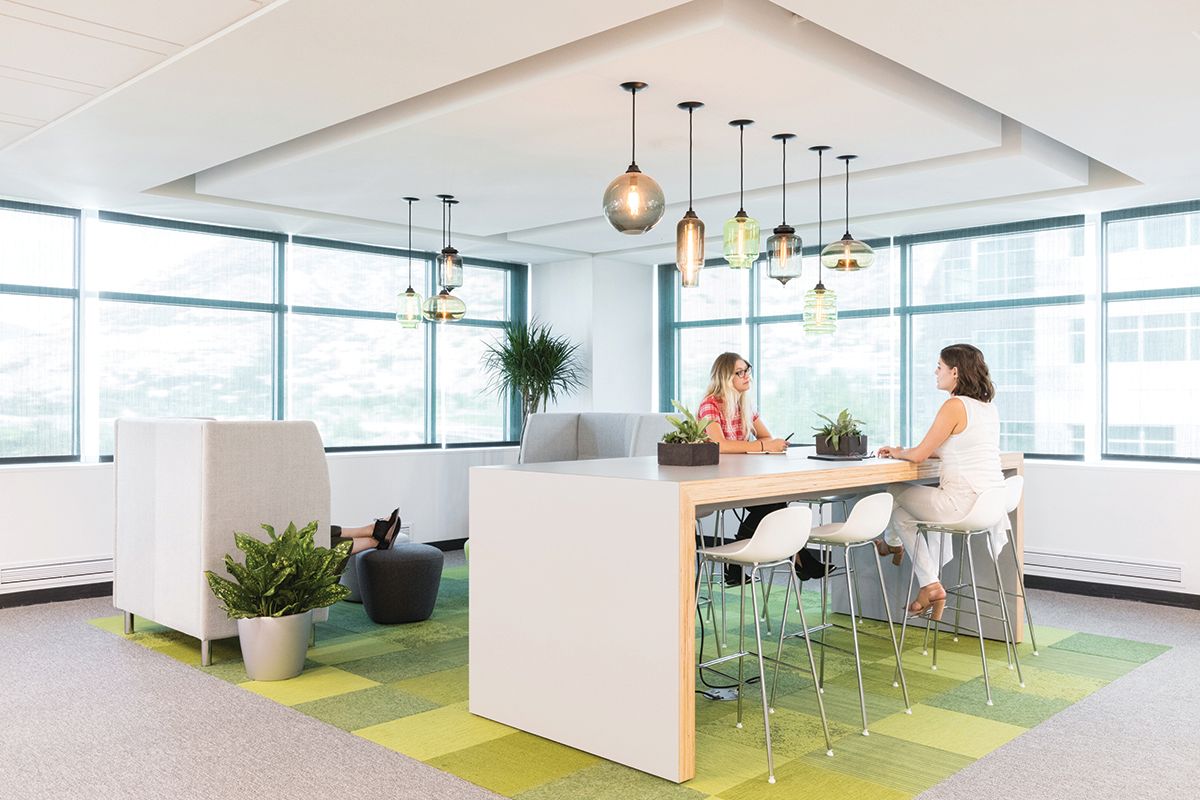 Place
Place is where work is done, great ideas are realized and grow through collaboration, and our sense of community grows organically. Regardless of where we may find ourselves, whether that be at home, in the office, on the road, or tucked into a booth at a cafe, we individually choose our place with purpose to provide us with more than a desk. Studies show that we assess space within 90 seconds, determining whether it will fulfill our needs. Take time to understand what people look for in their workspace. How have those priorities changed? After all, we've come to understand that the luxury of working from home is less about comfort and more about trust in individual choice.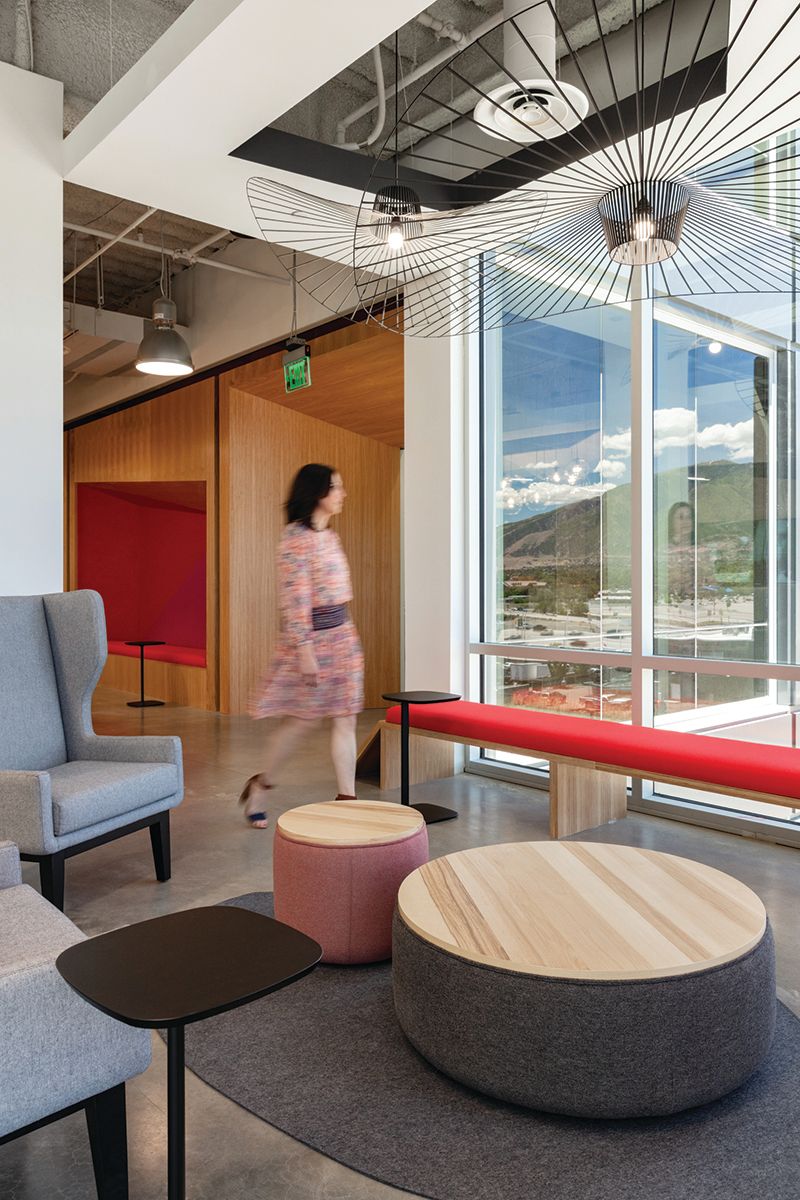 Practice
Our practices aren't necessarily limited to how work is done, but rather how it's encouraged or even allowed to be done. Instilled practices shape the culture and dynamic of our working environment and business, overall. Persistence in making time to engage, understand and act on learned perspectives is paramount to impacting culture with positive change. Understanding the evolution of change rather than placing expectation on finding the 'right answer' requires patience and willingness to communicate vulnerably, and improve the human experience.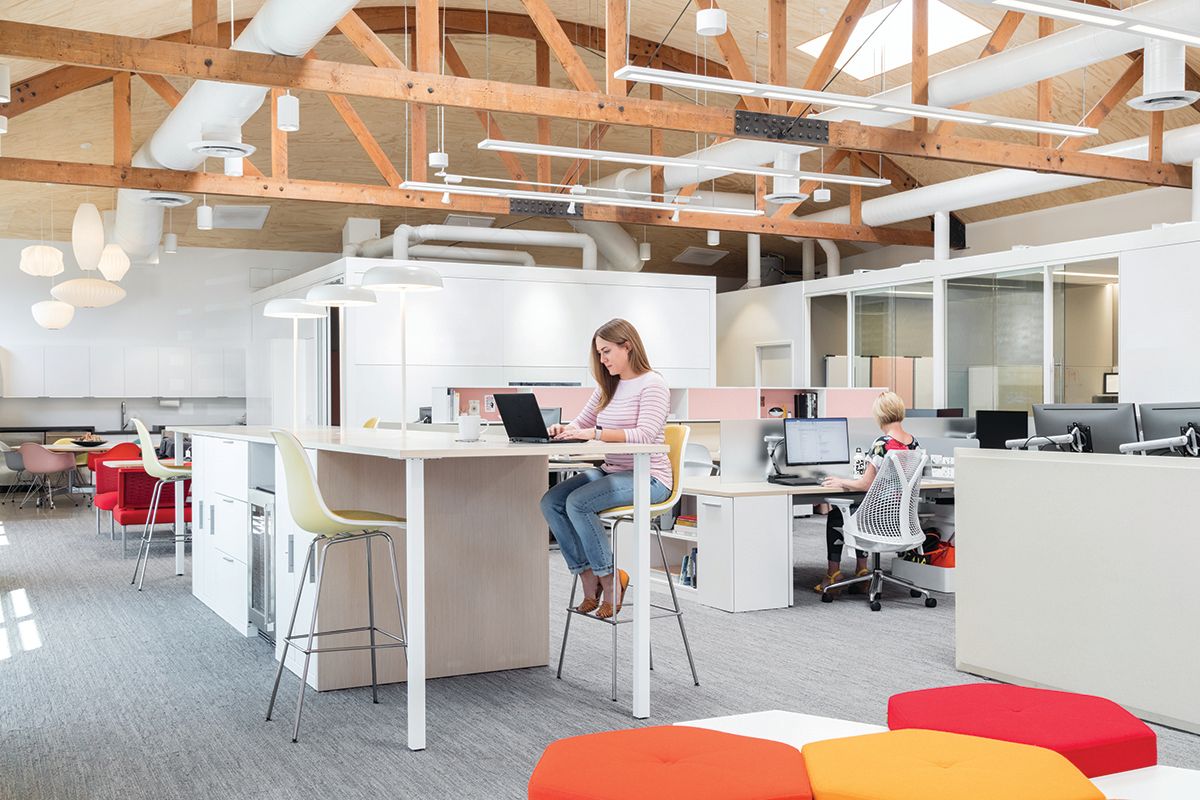 As the ecosystem of prosperity connects through people, place, and practice, it's unique to every organization. As professionals, and more importantly as people, we thrive when we feel trusted with our responsibilities and empowered by the tools we rely on to be successful. To understand individual perspectives at a critical time, look at the evolution of teams, roles, and individuals within the timeframe of the past year. Rather than novelty amenities, be thoughtful in the design of the workspace to inspire individuals to curate their day creatively based on what they want to accomplish.
Throughout my career in design and workplace strategy, success has been summed up, modeled, and measured by empathy. Intention and action driven by the willingness of individuals to understand others. As we watch the demand for talent rise, look to build value in individuals and trust in the growth that takes place from the inside-out rather than the top-down model of businesses past. Embrace the challenge of the unique role the workplace can play in a new, exciting era of work.
About the Author
Melanie Charlton is the VP of Design & Workplace Strategy at Henriksen Butler, A Herman Miller Certified Dealer serving Utah, Nevada, and Idaho. With nearly two decades of experience in Design, Melanie draws on a broad body of knowledge in the study of workplace environments. She finds passion in the human experience of work, helping companies realize the potential and positive impact space can have on organizations, their people, and success.
---
Hi! The Silicon Slopes team is interested in your feedback. We are asking for a couple minutes to quickly provide feedback on our Silicon Slopes quarterly magazine publication. Click HERE and share your thoughts with us. Your responses will help us improve. Thanks!
---
*Read the latest issue of Silicon Slopes Magazine, Summer 2021