by Brian Kirk, Director of Brand Partnership, Purple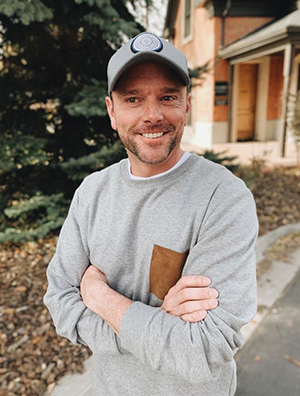 After being gone from Utah for the past two years, it's been incredible to see the growth and draw Utah has encouraged through its technical focus on jobs and the high level of technology as a result of that support. Utah is just starting to see what the future looks like and I feel honored to be a part of Purple's story during this renaissance.
Coming from my unique background of successful startups like Skullcandy, one of the biggest challenges Purple faces is differentiating itself from the competition in a really loud space. Purple is known for being an original player in the bed-in-a-box arena, however, our technology and innovation doesn't come from how a consumer gets their mattress, but rather creating a better mattress. Casper changed the game in how you get your bed. We're going to change the game in how you think about comfort.
Which raises the question that can be asked by any startup wanting to raise the stakes of success: How do you separate yourself from the pack? Begin by separating yourself with purpose. Narrow down what you can provide that will make a difference to your consumer. One of Purple's brand pillars is "Make It Amazing", which if you think about how our recently launched Purple® Harmony Pillow went through over 50 iterations before landing on the one that hit the market, you can see our commitment to that belief.
From my professional experience, one of the best ways to differentiate in a crowded space is veering down the right paths. Partnerships is an often-overlooked trade secret. By partnering with like-minded brands that are aligned with you in similar brand goals and objectives, you can cross-capture the right kind of consumer.
For Purple in particular, we're looking for brands to partner with that make a real difference and have similar brand goals when it comes to innovation, technology, and a mission to improve consumers' lives. And just like a perfect wave, true innovation will give us the right momentum to ride. The goal for Purple is for us to be synonymous with comfort, not just comfortable beds. Wherever you go and whatever you're doing, we want you to feel good.
Brands that are breaking through right now are making a difference and are collaborating with other companies doing the same thing. They understand what matters to their target consumer and make a difference in ways that are meaningful to them. Areas where brands are contributing, whether it's charitable donations, corporate sustainability policies, or community outreach — ultimately something that makes a brand bigger than itself — are the brands that are breaking through and making waves.
One of the biggest keys in today's market is brand positioning. The consumer of today is smarter and savvier than ever before. People see through social media messaging. They probably know which demographic boxes they tick. Do you and your target consumer a favor by being authentic. The more authentic you are, the more affinity you build with your consumer, and that affinity converts to loyalty and passion in your consumer base. You're not just going out and telling stories. You're going out and creating life-long fans.
Unfortunately, some brands have recently gotten intwo trouble by making promises that they can't keep. Their product isn't improving the quality of life of the consumer, and ultimately all they've done is a really great job telling their story.
The lesson to be learned:
Dovetailing the power of brand with the power of technology and innovation can create an unstoppable chain reaction of positive force. Our products are better and there's always room in the market for better.
Read the rest of the articles in the Winter 2019 issue of Silicon Slopes Magazine