This article was published in the Winter 2022, Hall of Fame Issue
2021 was a year of uncertainty for many organizations, and Silicon Slopes was no exception. On the heels of a difficult 2020, we tentatively started planning the annual Summit, hoping that we'd be able to host an in-person/virtual hybrid event that would be as successful as it had been in years past. We're pleased to tell you - in case you missed it - that Summit was a fantastic success.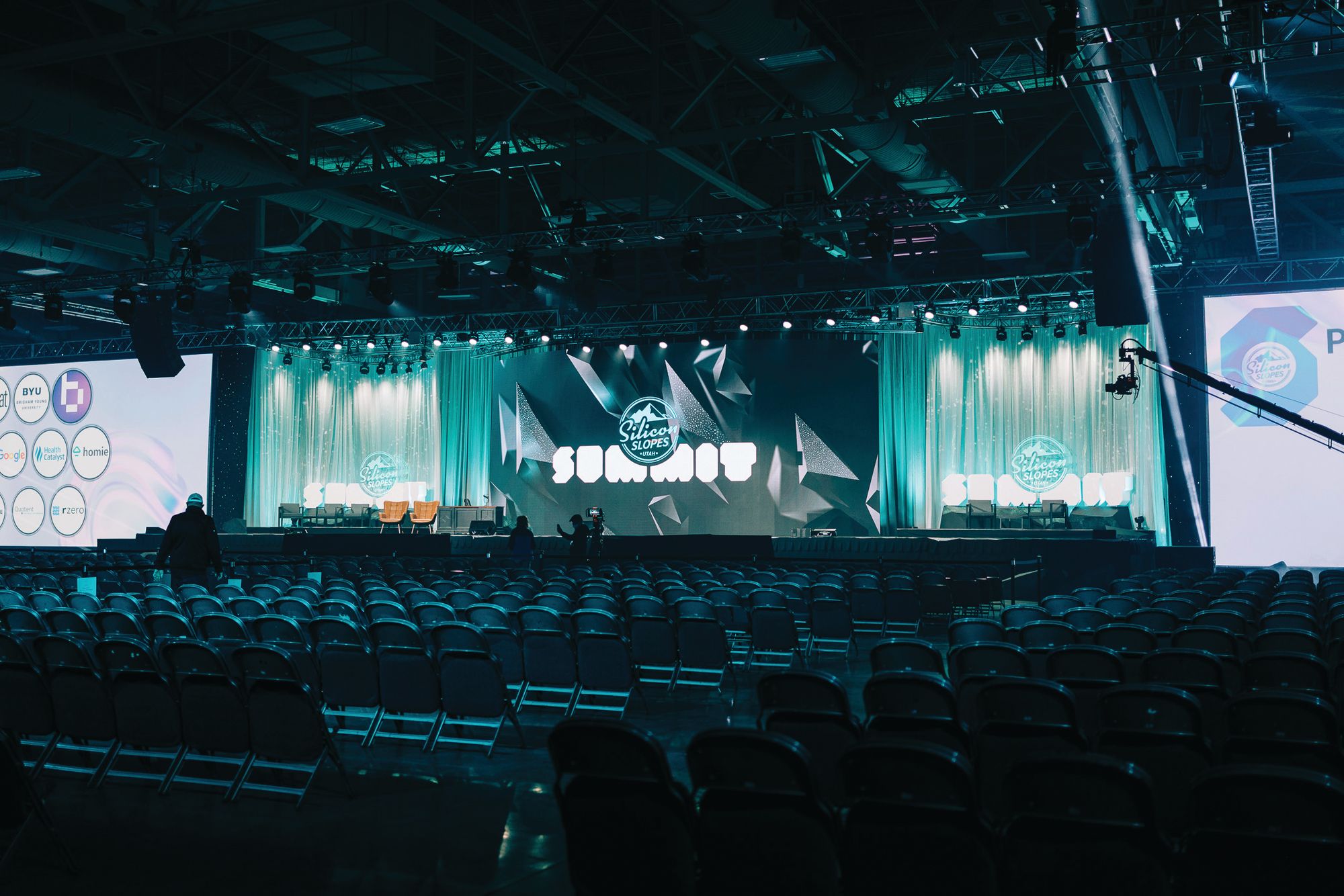 Held October 13-14 in the Salt Palace Convention Center in the heart of Downtown Salt Lake City, the 2021 Silicon Slopes Summit welcomed attendees from all over the world. With total attendance around 15,000 (3,000+ of those joining virtually) we had a terrific turnout. Demographics for those who attended the event included industries such as Retail, Financial Services, Higher Education, Marketing, and Computer Software, with the largest percentage coming from Information Technology with 28.4%. Executives made up the largest job category with 24.5%, Senior Manager and Manager with 22%, Senior Director and Director 21.4%, Startup Entrepreneur 20.5%, and Venture Capitalist and Investor with 11.6%.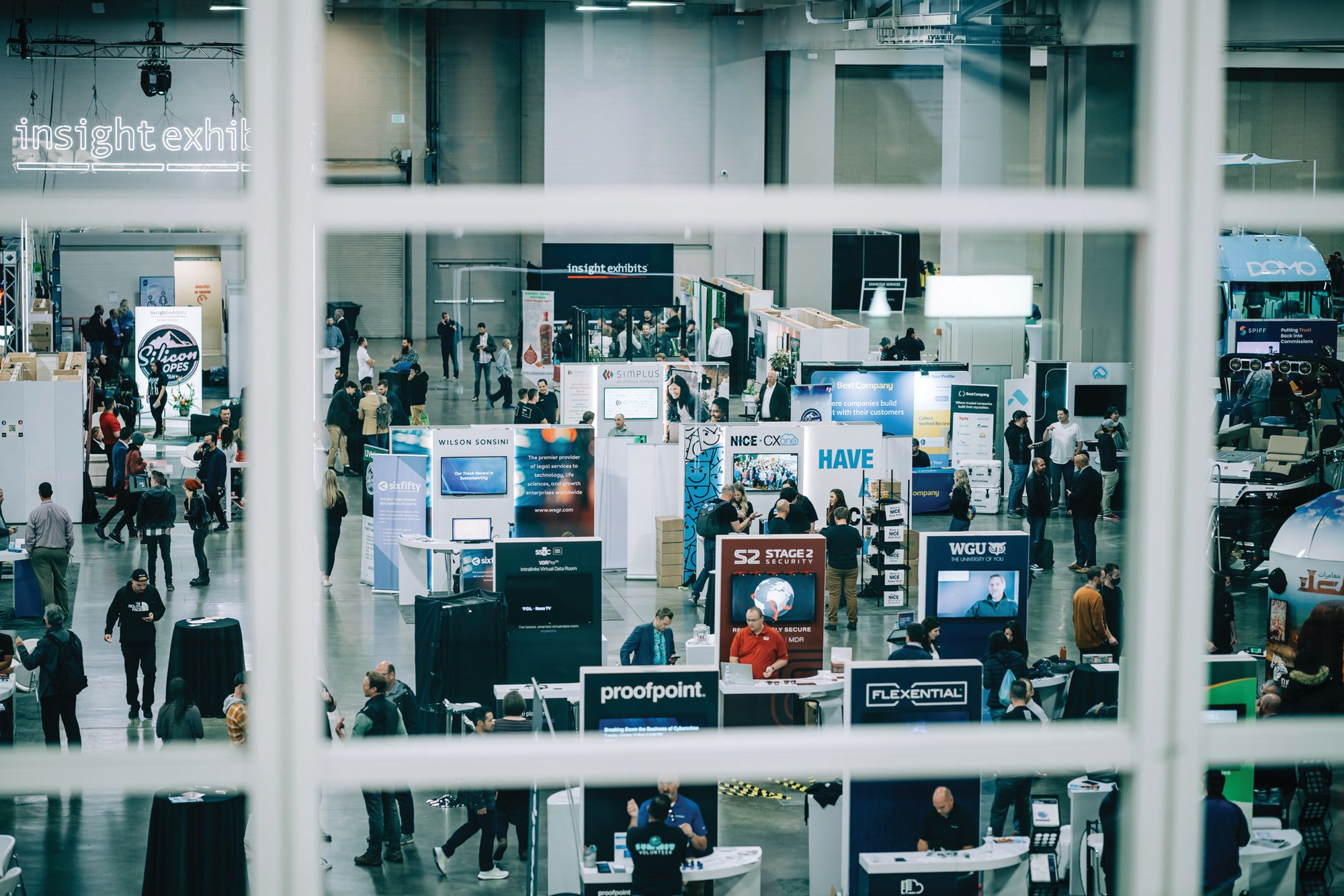 With over 150 sponsors and a full lineup in the Sponsor Pavilion, we had a strong representation of Utah businesses of all kinds. Kizik shoes, mugs, bags, and all sorts of swag was given out, and most importantly, connections were made.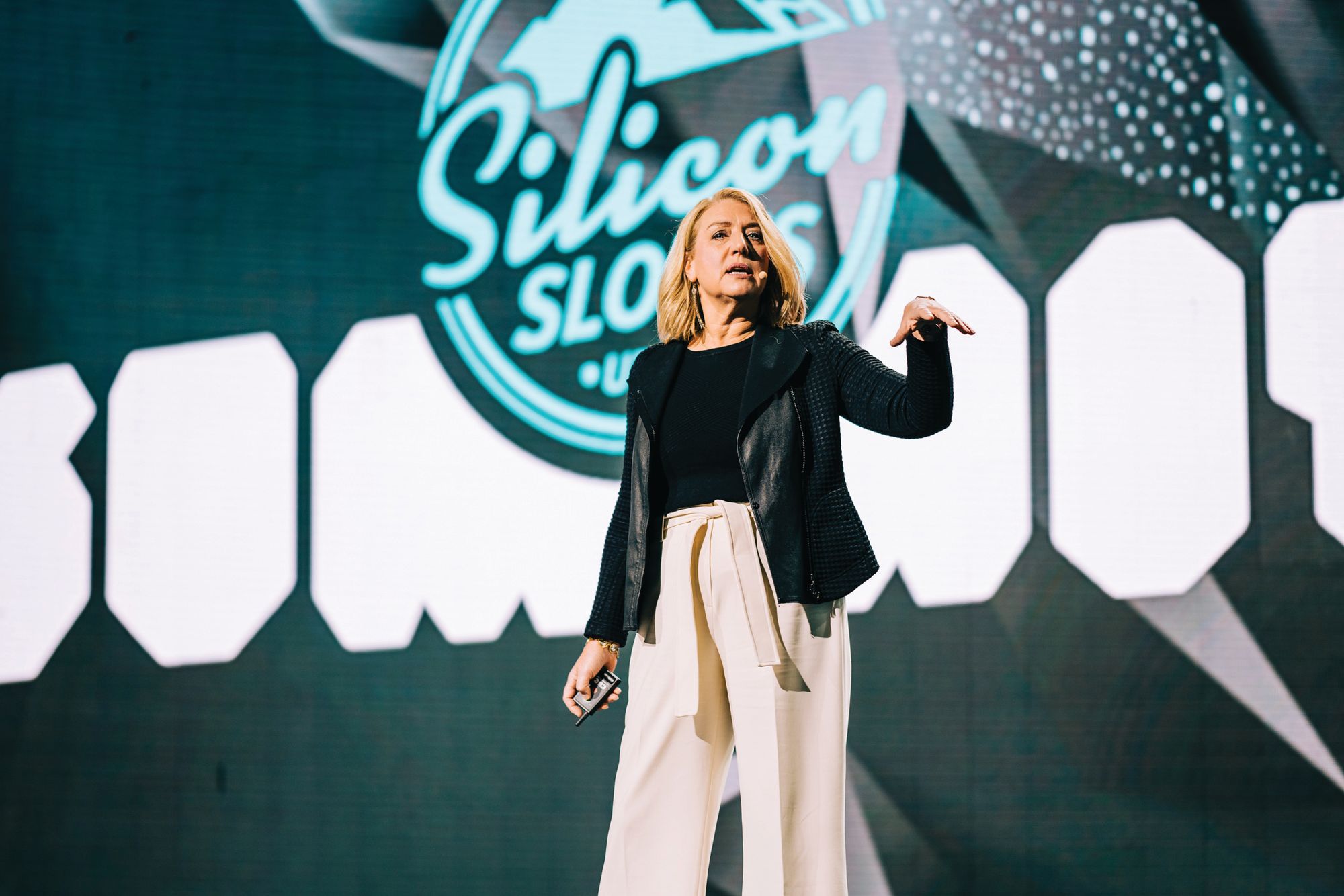 Speakers are an important part of Summit, and 2021 brought some of the best and brightest. Breakout sessions went well in the afternoons with high attendance for over 50 speakers in ten different tracks. Mainstage speakers included names like Apple CEO Tim Cook, Senator Mike Lee, LA Clippers Owner and former Microsoft CEO Steve Ballmer, and Senator Mitt Romney, among others.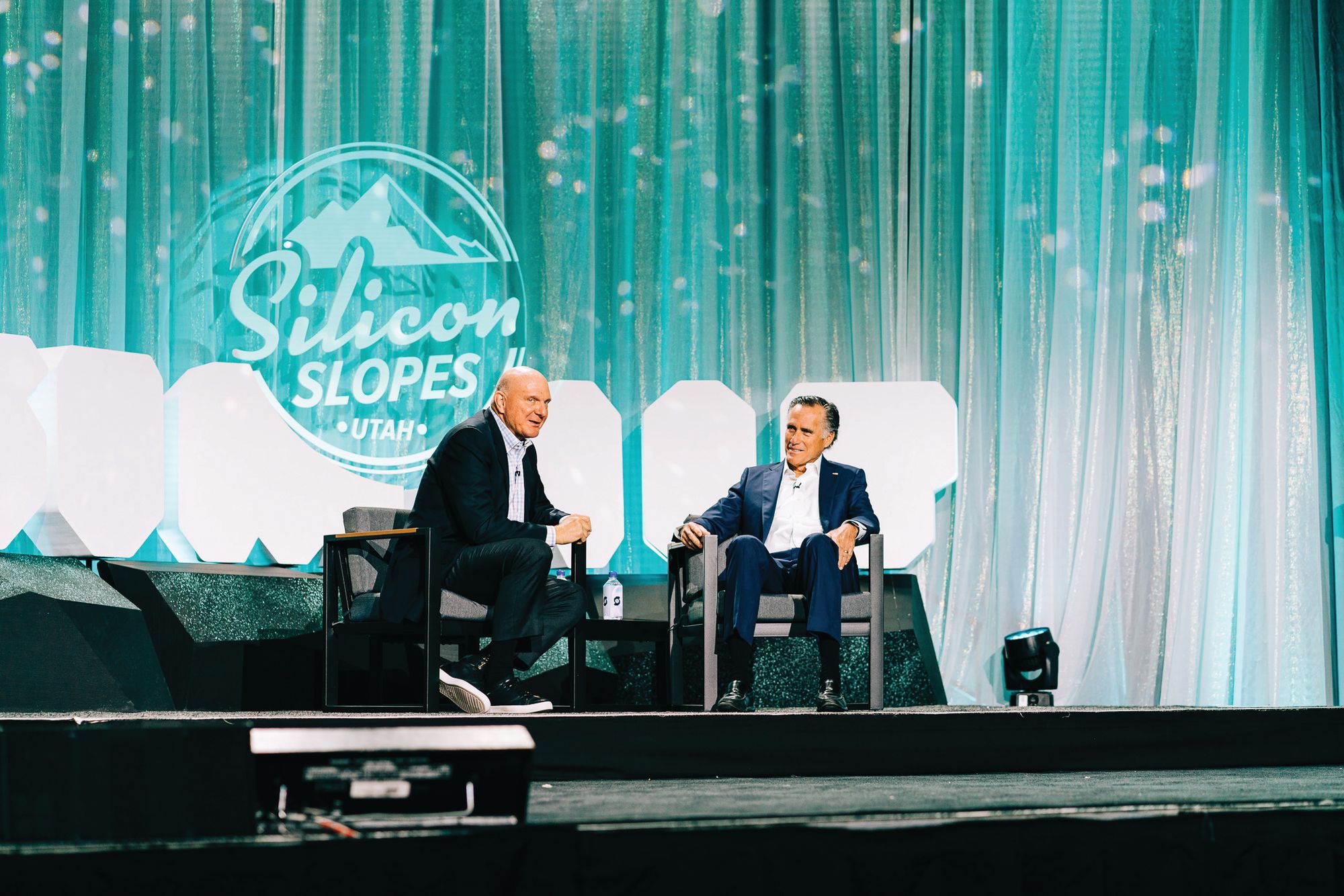 Months of planning and work from the entire Silicon Slopes team, along with our sponsors and additional partners, went into the event and the outcome was worth the sweat. Thank you to everyone who was involved, we hope to see you this fall at the 2022 Silicon Slopes Summit, September 29-30.
Hi! The Silicon Slopes team is interested in your feedback. We are asking for a couple minutes to quickly provide feedback on our Silicon Slopes quarterly magazine publication. Click HERE and share your thoughts with us. Your responses will help us improve. Thanks!‌
---
‌‌*Read the latest issue of Silicon Slopes Magazine, Winter 2022 Hall Of Fame