This article was published in the Winter 2022, Hall of Fame Issue
During Silicon Slopes Summit 2021, Slopes Serves, BrainStorm, JustServe, Hunger Fight, and Utah Food Bank teamed up with local Utahns to pack 1 million meals in the Million Meals project. Over the course of two days, food was packed to go directly back into the community through the Utah Food Bank to support the fight against hunger in Utah. Utah Food Bank CEO Ginette Bott said of the project, "Because of the pandemic, food insecurity in Utah has become nearly 3x as severe as compared to previous years. We recognize how important this project is as we really try to fight hunger throughout our state."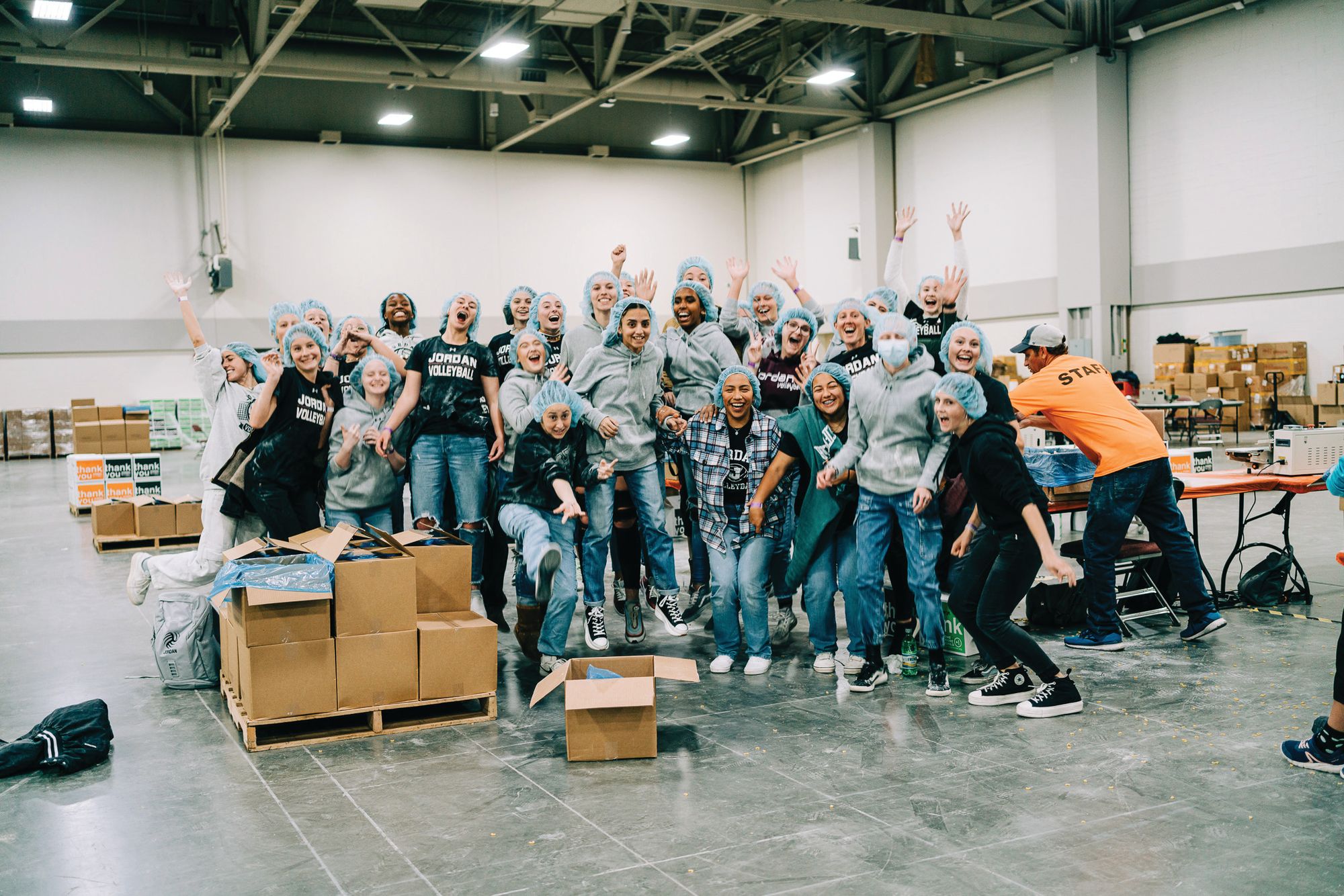 More than 6,000 volunteers registered for this year's event, and during the two day Summit, thousands poured into the Salt Palace to help pack meals. Eighty packing stations were set up in Hall E with up to 10 volunteers per station working about nine hours per day. Volunteers worked in one-hour shifts but were encouraged to stay longer if they were able. There were some large church and school groups who served for 2-3 hours!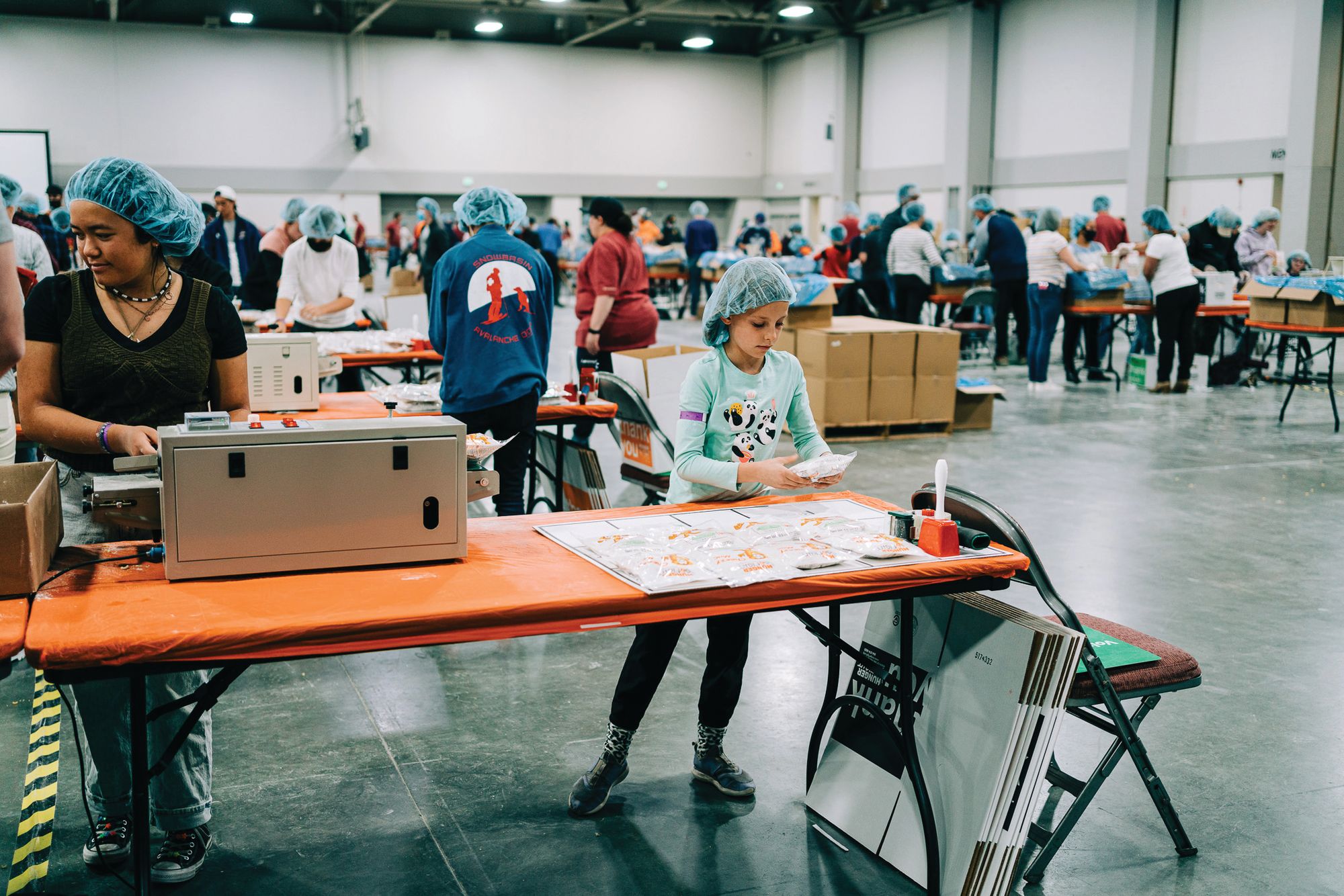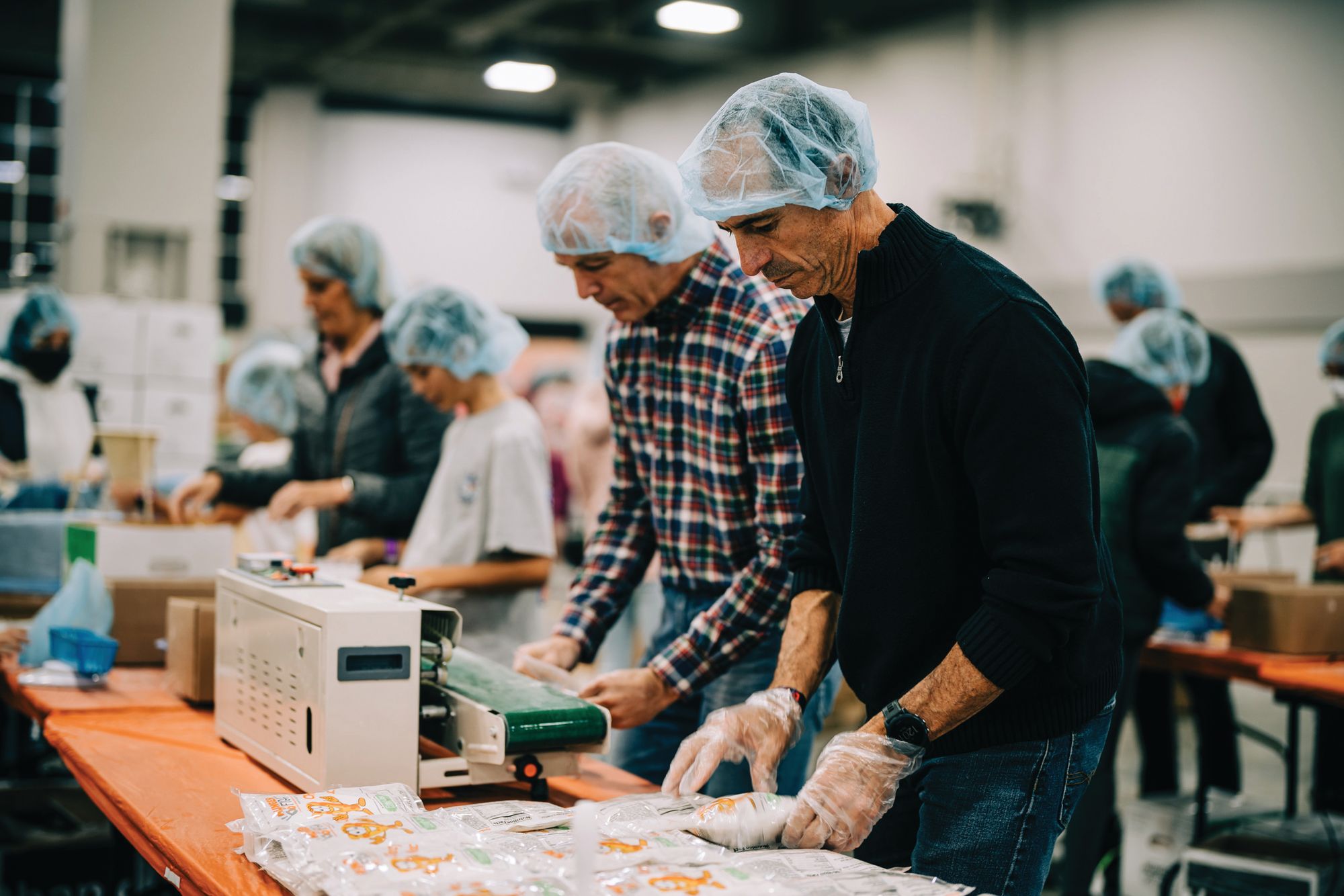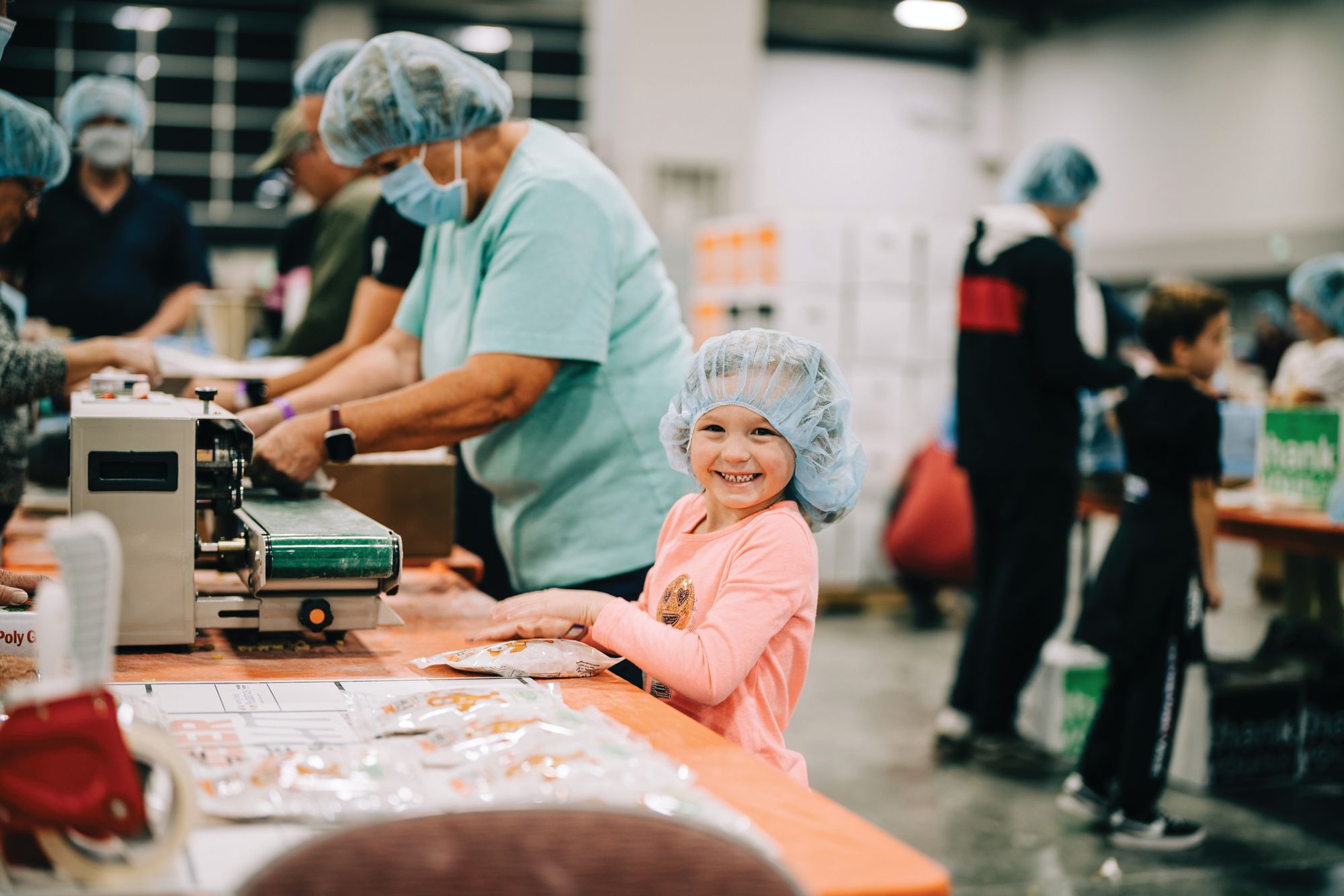 BrainStorm employees served as Table Captains for the event, directing and training volunteers at each station. It was an exciting atmosphere for service- music was playing through the entire event and volunteers laughed and danced the hours away. There was a bit of healthy competition between stations as volunteer groups raced each other to see who could pack meals the fastest. With each completed box of food, volunteers cheered and rang cowbells in victory. It was hard work, but it was also fun and exciting. It felt good to serve and give back to the local community.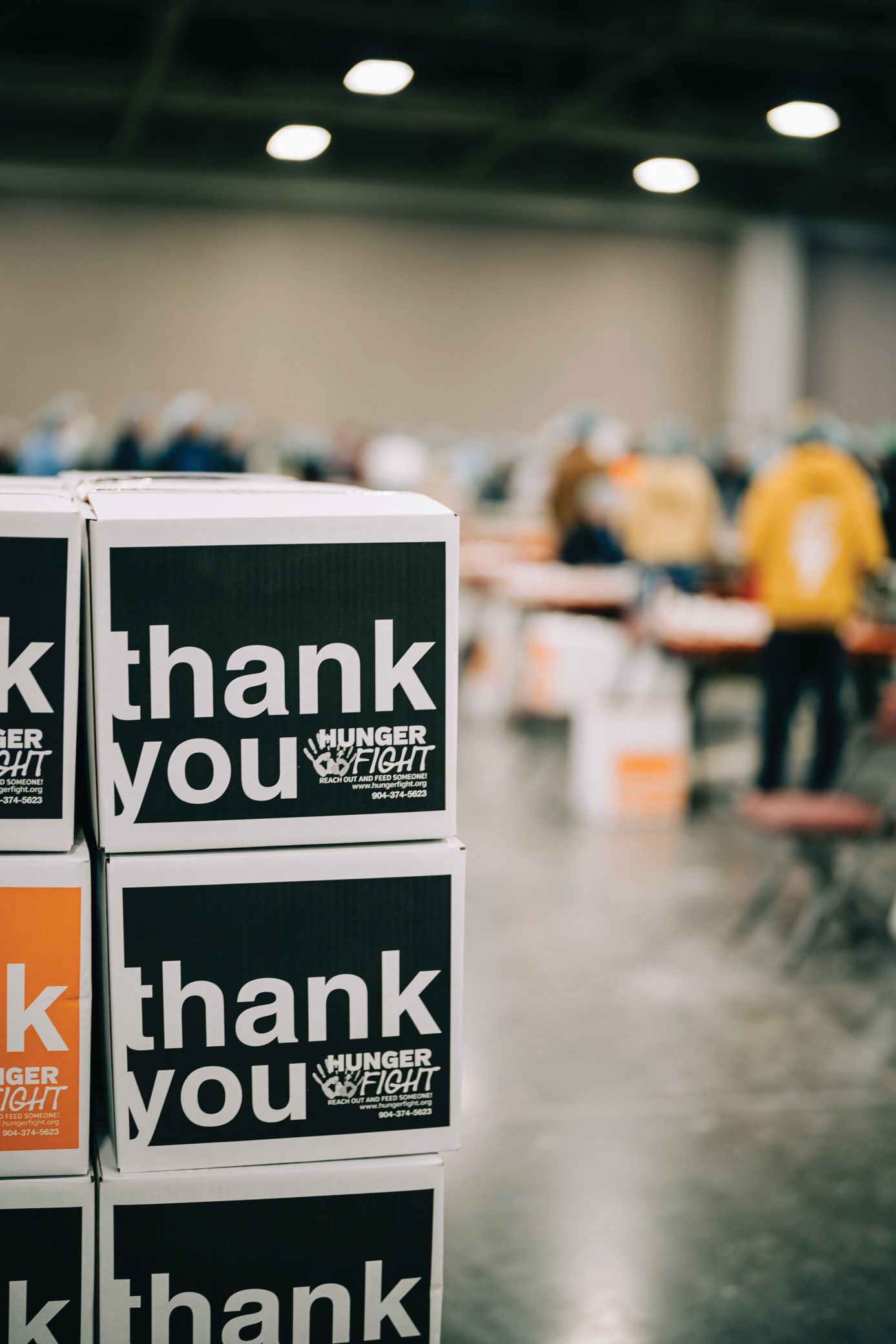 Even with as many volunteers as were present, packing a million meals took every minute of those two days. The week ended in victory as 1 million meals were provided to the Utah Food Bank to go out immediately into the community.
---
Hi! The Silicon Slopes team is interested in your feedback. We are asking for a couple minutes to quickly provide feedback on our Silicon Slopes quarterly magazine publication. Click HERE and share your thoughts with us. Your responses will help us improve. Thanks!‌
---
‌‌*Read the latest issue of Silicon Slopes Magazine, Winter 2022 Hall Of Fame