Skullcandy returns California office to Park City, another CFO resigns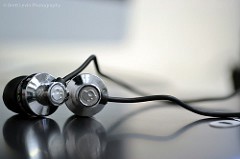 By Joey Ferguson
Skullcandy Headphones (Photo credit: Brett Levin Photography)
PARK CITY — Headphones maker Skullcandy will return its operations in San Clemente, Calif. to its headquarters in Park City and search for a replacement for chief financial officer Kyle Wescoat following his resignation, according to a statement from the company.
Most of Skullcandy's 30 employees in San Clemente will be relocated to Park City. The California office housed the company's marketing, creative, business development and legal departments.
"Bringing together our teams in Park City will allow us to better focus our go to market process and ensure that our products, messaging and distribution are aligned with our target consumer," Hoby Darling, chief executive of Skullcandy, said in a statement. "It will be fantastic to have these three critical functions collaborating under one roof and represents an important step toward executing our overall long-term strategic plan."
Wescoat will stay with Skullcandy until September while the company searches for a replacement. He joined the company in September 2012 as CFO. Wescoat replaced Mitch Edwards, who was CFO and general counsel and who left in March 2012.
The company also promoted Sam Paschel, currently the executive vice president of product development and merchandising, to chief commercial officer. Paschel will oversee the product and demand creation teams.