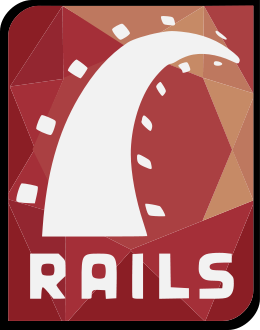 By Joey Ferguson
English: Ruby on Rails logo (Photo credit: Wikipedia)[/caption]
PROVO — Two new developer training programs in Utah will allow students to learn programming languages, like Ruby and Python, in a matter of months.
Dojo DevCamp in Provo and DevPoint Labs in Salt Lake City both want to help the Utah tech community find talent by teaching developer languages beginning this fall. Though both programs are separate from one another, they both plan to feed into Utah companies in need of developers.
"We're teaching more than just web development," Nhi Doan, co-founder of DevPoint Labs, said in a phone interview. "We're teaching the whole startup mentality and how to launch a product from the beginning. After the class, you can become a web developer or work on your own projects as a startup."
DevPoint connects students with its hiring partners, companies including Neutron Interactive and Mastery Connect, for jobs. Program leaders meet with the companies to go over hiring curriculum to ensure they are teaching the proper skills.
Salt Lake City-based DevPoint will teach Ruby on Rails, HTML, CSS and JavaScript over 11 weeks for $7,000. Scholarships are offered to encourage more women to become developers.
"There's really no where in the valley where you can learn web development, unless you get a computer science degree or use self-study online tools," Doan said. "There's definitely a demand for it. Anyone with no background at all, we can get them up to a junior level by the end of the course."
Innovation Network, a co-working facility in Provo, will likely open a new location in Salt Lake City that will serve as the classroom for DevPoint, Doan said.
DevPoint opened its enrollment on June 7 and has four people registered. Classes will start on Sept 16th.
Web development jobs nationwide are expected to grow by 22 percent from 2010 to 2020, outpacing total U.S. job growth of 14 percent over the same period, according to the U.S. Bureau of Labor Statistics.
The Bureau also expects "computer systems design and related jobs" to increase by 54 percent.
https://infogram.com/Projected-employment-growth-by-occupation
Projected employment growth by occupation | Infographics
"There are a lot of startups that need developers," Michael Zaro, director of Provo Dojo, said in an interview. "There is pent up demand for these kind of things."
Provo Dojo is starting DevCamp. Students will pay DevCamp between $6,000 and $8,000 for a program lasting about 8 or 9 weeks, Zaro said.
The program will teach Python and may add Ruby in the future.
The ongoing demand for developers will keep their classroom full for the long run, Zaro said.
Many details are still being worked out for DevCamp, including its relationship with Camp 4. But, officials from both organizations want to make it work.
"There is definitely going to be a program here at Camp 4 in the fall," said Christian Faulconer, director of startup incubator Camp 4, in an email. "We think there is a lot of need for this, so whether or not we end up combining the programs we will be working together to deliver high quality training."
Much like its Salt Lake City counterpart, DevCamp plans to work with local company's to get jobs for graduates.
Part of the plan for DevCamp is to earn referral fees from companies and return a portion of the earnings to the student., Zaro said.
Related articles


Co-working provides startups, freelancers a low-cost, collaborative work environment