by McKenzie Bauer, Cofounder, Thread Wallets
Silicon Slopes is known for its booming tech scene. With the recognition big businesses like Qualtrics and DOMO receive it often invites young entrepreneurs to develop SAAS products, apps and other businesses driven by tech and powered by venture capital. However enticing tech might be, husband and wife duo, McKenzie and Colby Bauer took their entrepreneurial pursuits in a different direction and in 2015 they decided to make wallets for a living. If you seem shocked by this, nothing compares to the shock McKenzie's dad felt when hearing his son-in-law's plan to provide for his future family was sewing elastic wallets.
It all started back in 2013 when Colby lost his wallet to the ocean while visiting Hawaii. Once he replaced all his cards, he began the search for a new wallet and was bombarded with nothing but big, clunky bifolds (the kind George Castanza reps in Seinfeld). On top of that, the color options were limited. As a college student he liked to keep things minimal so he found a rubber band that held a clump of broccoli together at the local grocery store and called it good. He fell in love with the functionality but the quality was subpar and he knew there had to be a better option in terms of style.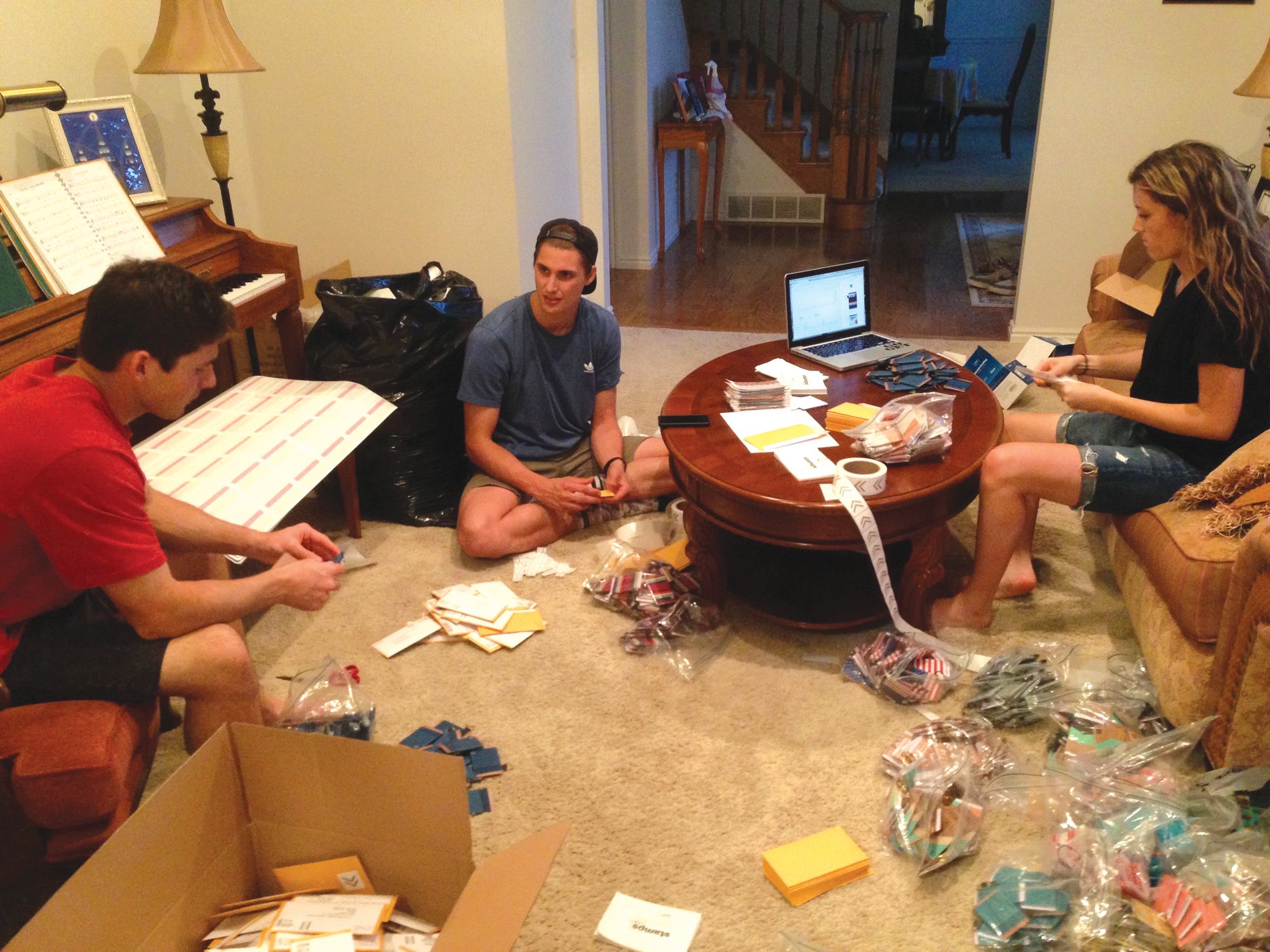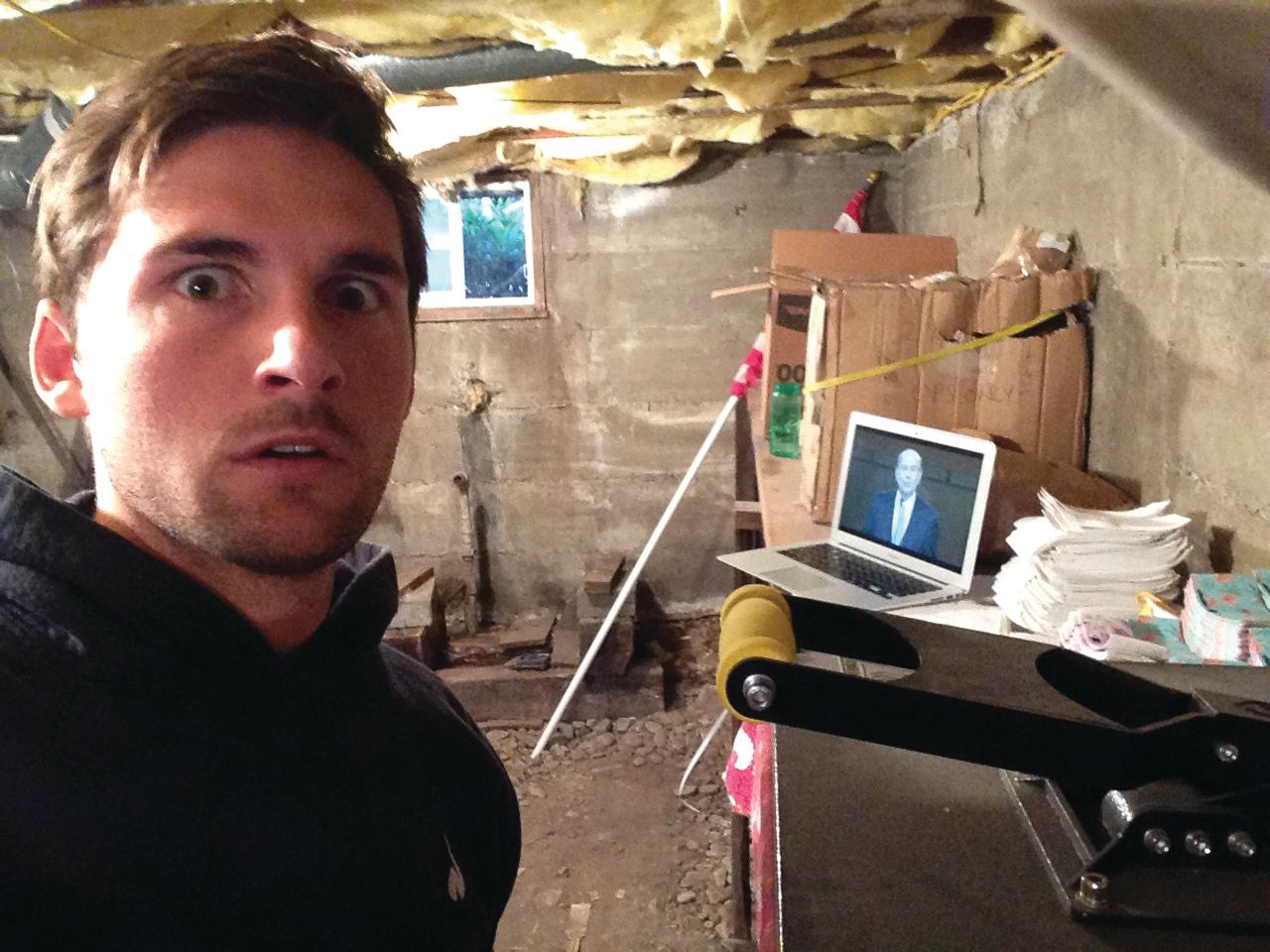 Shortly after, Colby and McKenzie started dating. Because business, entrepreneurship, invention and creativity fascinated them both, they grabbed some white elastic from the local craft store and crafted up "a better rubber band". With a printing process called sublimation they began messing around with designs and patterns that stood out from the traditional black or brown leather and elastic that was already on the market.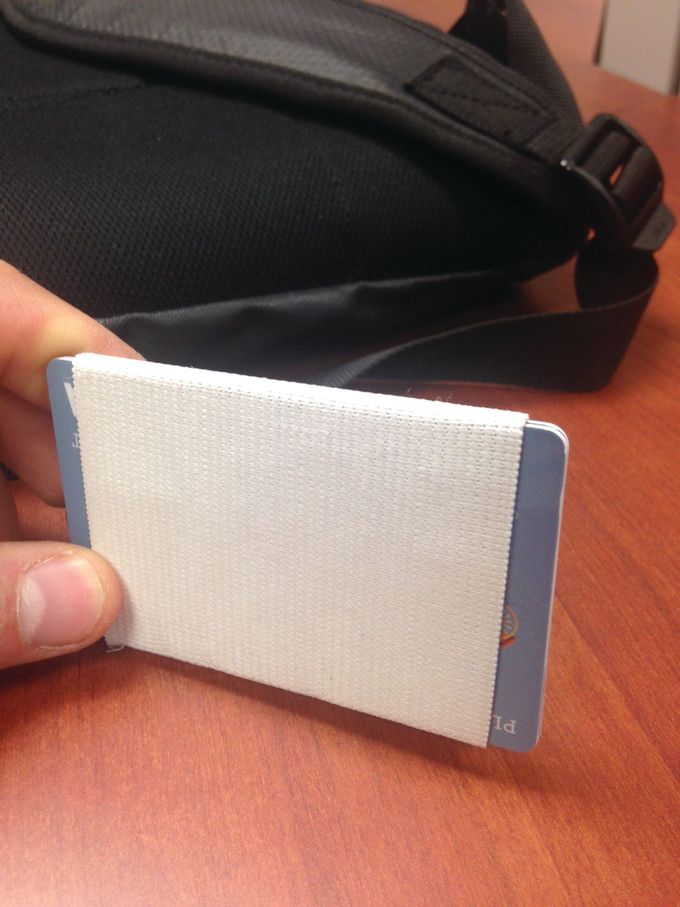 They fell in love with the simplicity of the product (and with each other) and began selling their wallets at local boutiques (like Called to Surf and Soel Boutique), pop-up shops, events, and farmer's markets which validated the idea further than their own interested in the slim and stylish wallets.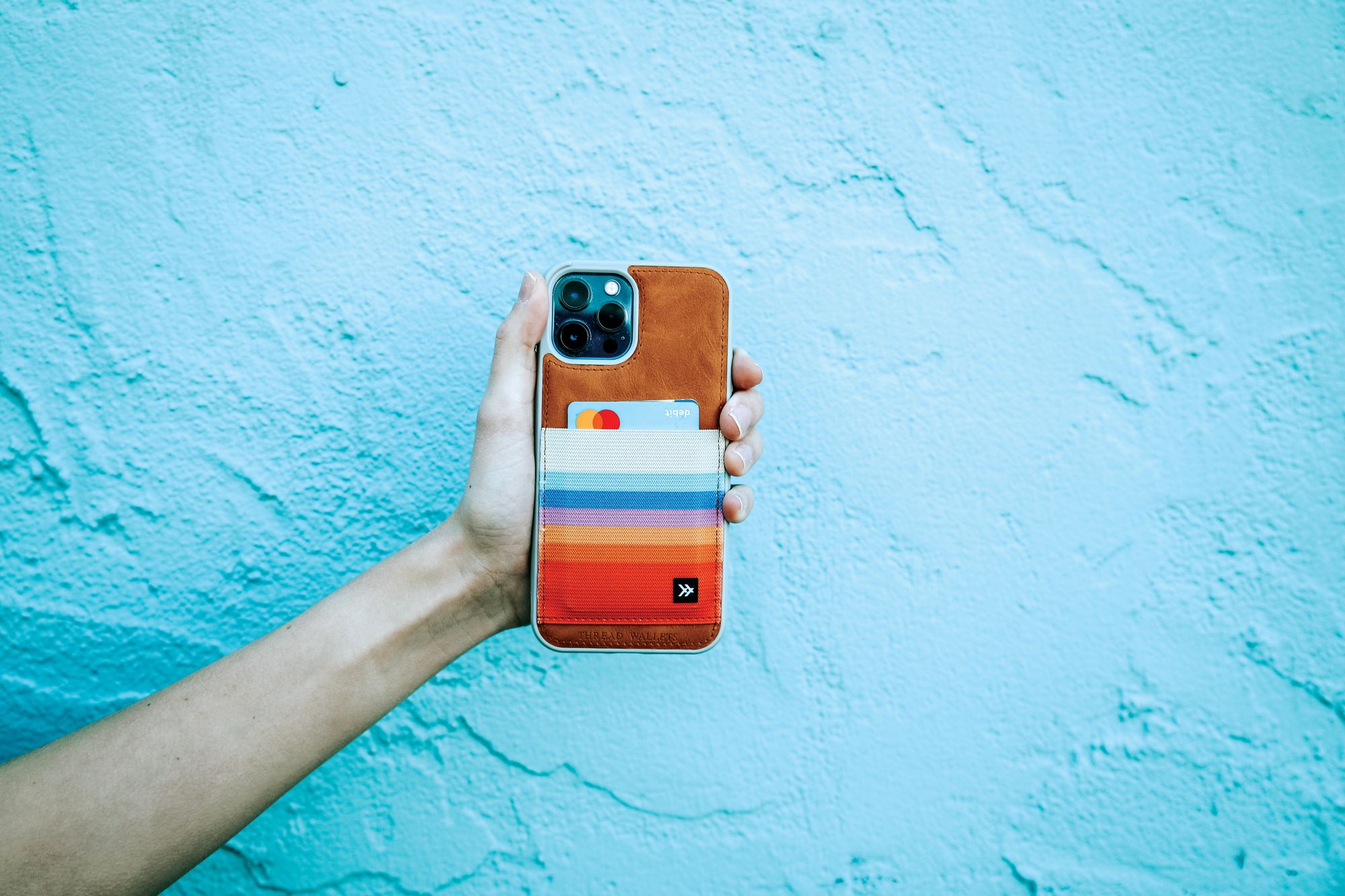 In 2015, after marrying and after both had graduated from Brigham Young University-Hawaii, the couple launched a Kickstarter campaign that went on to raise $35,000 (all while living out of McKenzie's childhood bedroom). They designed, cut, printed, heat-pressed, sewed and marketed the product themselves (assisted by family and friends when the orders were too many to handle themselves). Although challenging, their first year in business the couple generated close to $150,000 in sales.
They attribute much of their success in those early years to the incredible community here in Utah who first believed in their idea. Starting their business between Utah Valley University and Brigham Young University allowed them to reach their target demographic quickly as well as utilize the feedback of students to better their products and designs.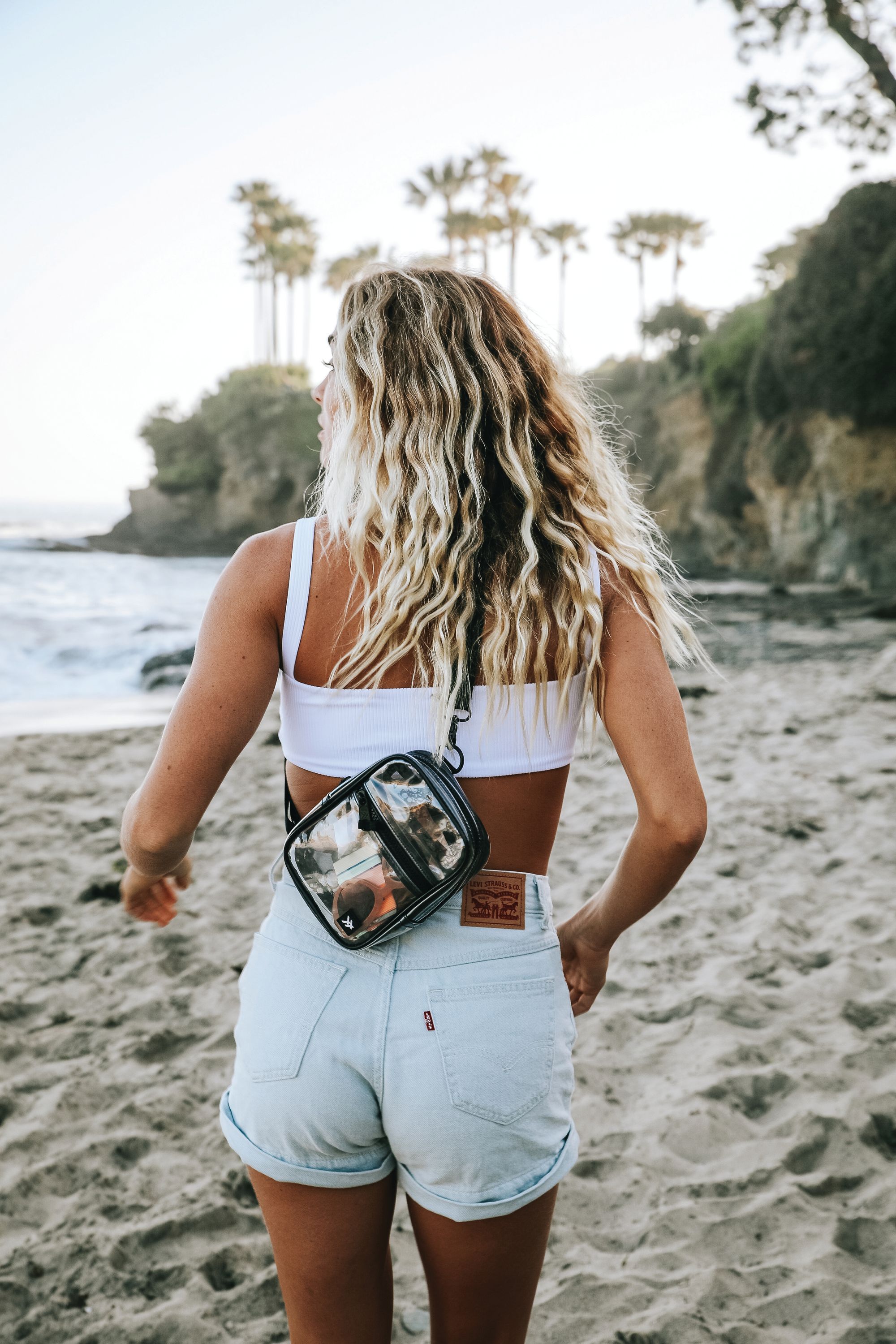 The growth was enough for them to drop other career opportunities including professional soccer, financial planning and law school. In 2016, they began hiring employees and moved into their first office. Thread is currently based out of Provo, Utah and has over 30 employees. With their core values of Creativity, Humility, Entrepreneurship, Integrity and Freedom, McKenzie and Colby have built a culture of fun-loving, hardworking individuals who are focused on the bettering of their company, each other and the community around them.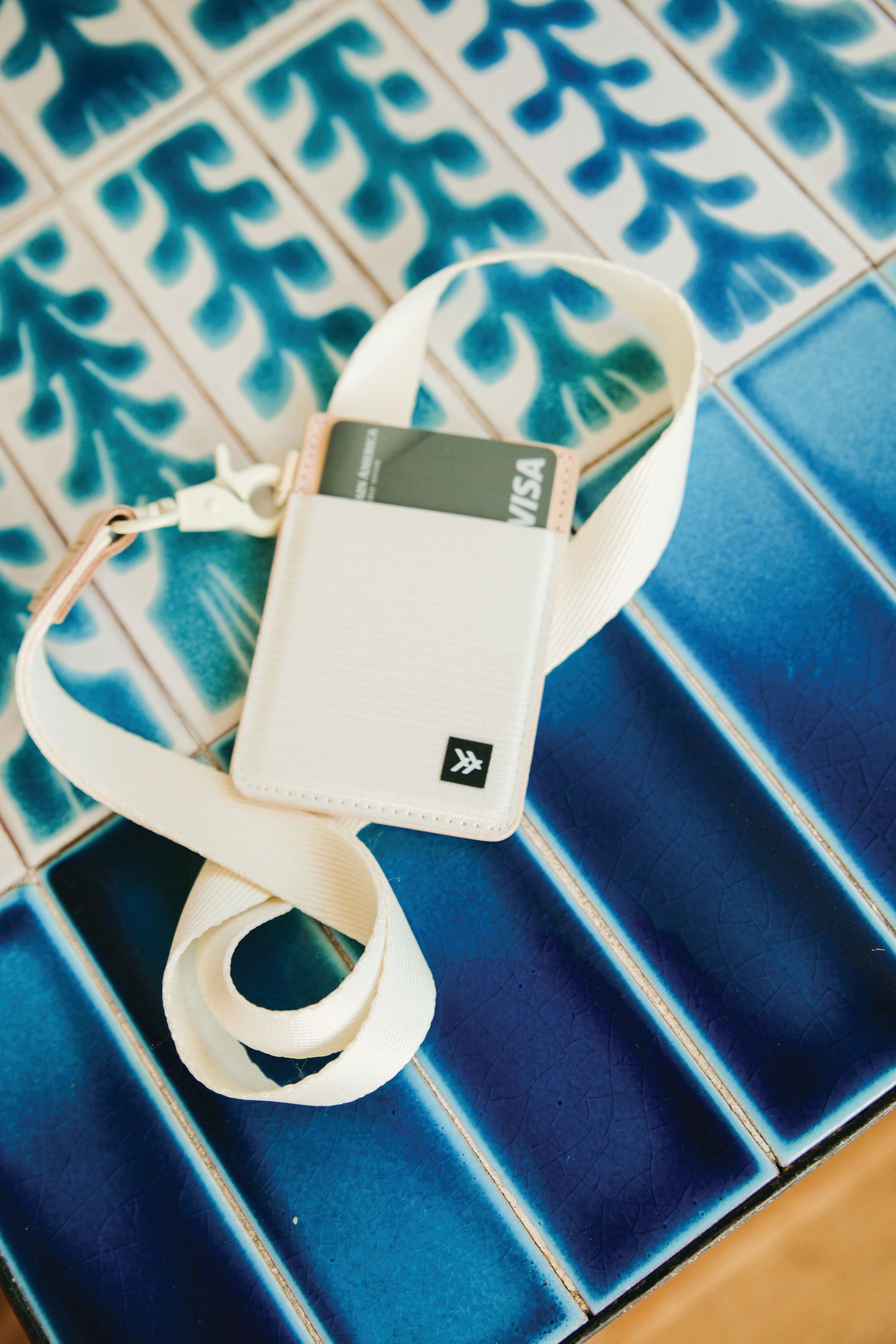 Since 2015, Thread Wallets has been featured as one of Utah's fastest growing companies by both Utah Valley Business Q and Mountain West Capital's 'The Utah 100 Award' and in 2020, Thread came in as #104 on the Inc. 500 with a three-year growth rate of 3,363%.
Thread continues to focus on growth by expanding its product line (they now carry bags, AirPod Cases, and phone cases) as well as their retail presence. You can currently find Thread products in over 1,000 retail locations nationwide and in their three owned retail kiosks (soon to be four — their first out-of-state kiosk opens this month in San Diego, California).
---
Hi! The Silicon Slopes team is interested in your feedback. We are asking for a couple minutes to quickly provide feedback on our Silicon Slopes quarterly magazine publication. Click HERE and share your thoughts with us. Your responses will help us improve. Thanks!
---
*Read the latest issue of Silicon Slopes Magazine, Summer 2021