by Mark Apker, Category Manager, Former Sustainability Champion at Adobe. Board member, Utah Sustainable Business Coalition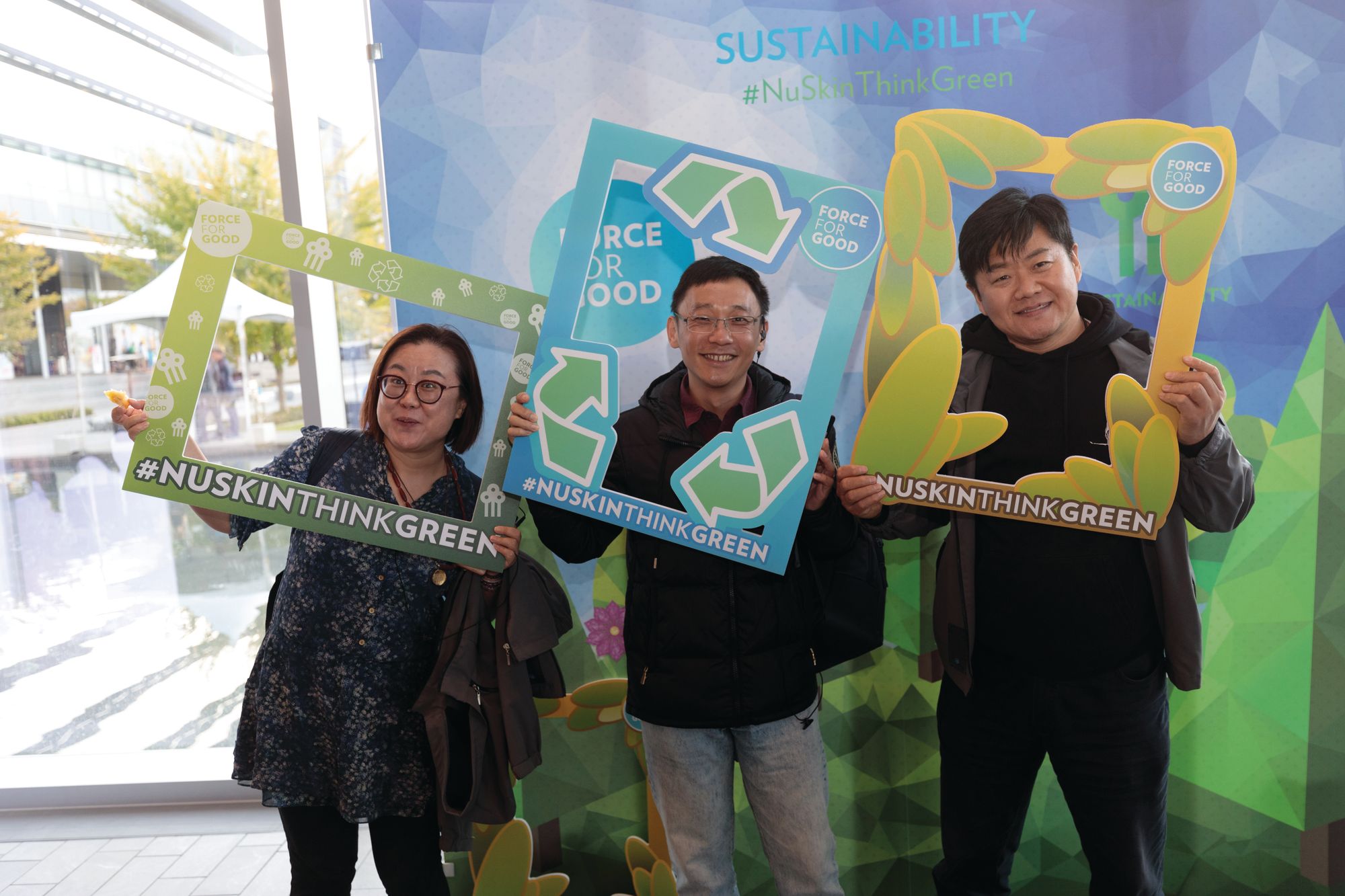 With over 200 member organizations, including some of the most recognizable businesses in Utah like Adobe, Nu Skin, Qualtrics, the Utah Jazz and many more; the Utah Sustainable Business Coalition (USBC) is, according to Governor Cox, "moving the needle in powerful ways" for sustainability in Utah.
Governor Cox believes that, for sustainability to take hold in Utah, it's imperative that businesses be a major driver behind needed solutions. As the official sustainability arm of Silicon Slopes, the USBC focuses on convening, collaboration, and knowledge-sharing to help businesses and professionals advance sustainable solutions that support cleaner air, water, land, and cities in our state and around the world.
Whether your business is just starting to discover the value of adopting sustainable business practices, you're looking to better align your existing sustainability initiatives with your business strategy, or you've already set ambitious climate goals and are pursuing industry-leading solutions, now is the perfect time to join the USBC.
Networking in action
In early 2019, Alyssa Sheehan of Nu Skin needed assistance managing waste for an upcoming event. She reached out to her colleague from the USBC at the Salt Palace, Chance Thompson. Alyssa knew the Salt Palace was at the forefront of pioneering innovative solutions for diverting waste created by large trade shows and she had an ambitious goal: divert 75% of the material generated by an upcoming event away from landfills.
The Salt Palace is a Gold level certified events vendor by the Events Industry Council Sustainable Events Standards (EIC SES). One aspect of this certification the Salt Palace is particularly proud of stems from their ability to divert waste from events. The Salt Palace has invested in fostering partnerships with organizations like the University of Utah's theater department, Utah Arts Alliance, Habitat for Humanity, and countless school district theater programs. Each of these partners generates value from the materials trade shows leave behind.
Nu Skin wanted to take advantage of these partnerships for their event to reach their goal of 75% waste diversion. The problem was, their event was taking place at three venues: The Salt Palace, Vivint Smart Home Arena, and their company headquarters in Provo. The Salt Palace generously extended their partnerships to the waste being generated at the other venues, even helping arrange transportation for waste from those venues to their partners. When asked about the importance of partnership in meeting sustainability goals, McKell Nelson, Sustainable Events Coordinator for the Salt Palace responded "At the very heart of our sustainability efforts, is partnership. Without the collaboration and connections provided by the Utah Sustainable Business Coalition the Salt Palace would not be able to continue making its mark in the world of sustainable events."
At the end of the event, and thanks to the Salt Palace's partnership, Nu Skin met their goal by diverting 75.62% of the materials used during their event away from landfills and to community partners. This was a huge accomplishment for Nu Skin, and demonstrated how USBC partnerships can generate value for companies. According to Dan Hayes, General Manager of the Salt Palace, success stories like these show that the relationships and partnerships formed through the USBC are "an invaluable resource to the Salt Palace Convention Center and to our community."
Events with impact
When COVID-19 brought the world to a standstill in March of 2020, it impacted everyone. The USBC had been planning a live Earth Day celebration, during which the Governor would recognize businesses in Utah that had taken specific steps towards becoming more sustainable. Of course, those plans changed and the USBC ended up moving their Earth Day plans to September during Utah Climate Week. Service projects were adapted to be outdoors and socially distanced, and the live event turned virtual, with Governor Cox sharing a keynote message about the importance of sustainability in Utah, especially in the State's ongoing fight against poor air quality.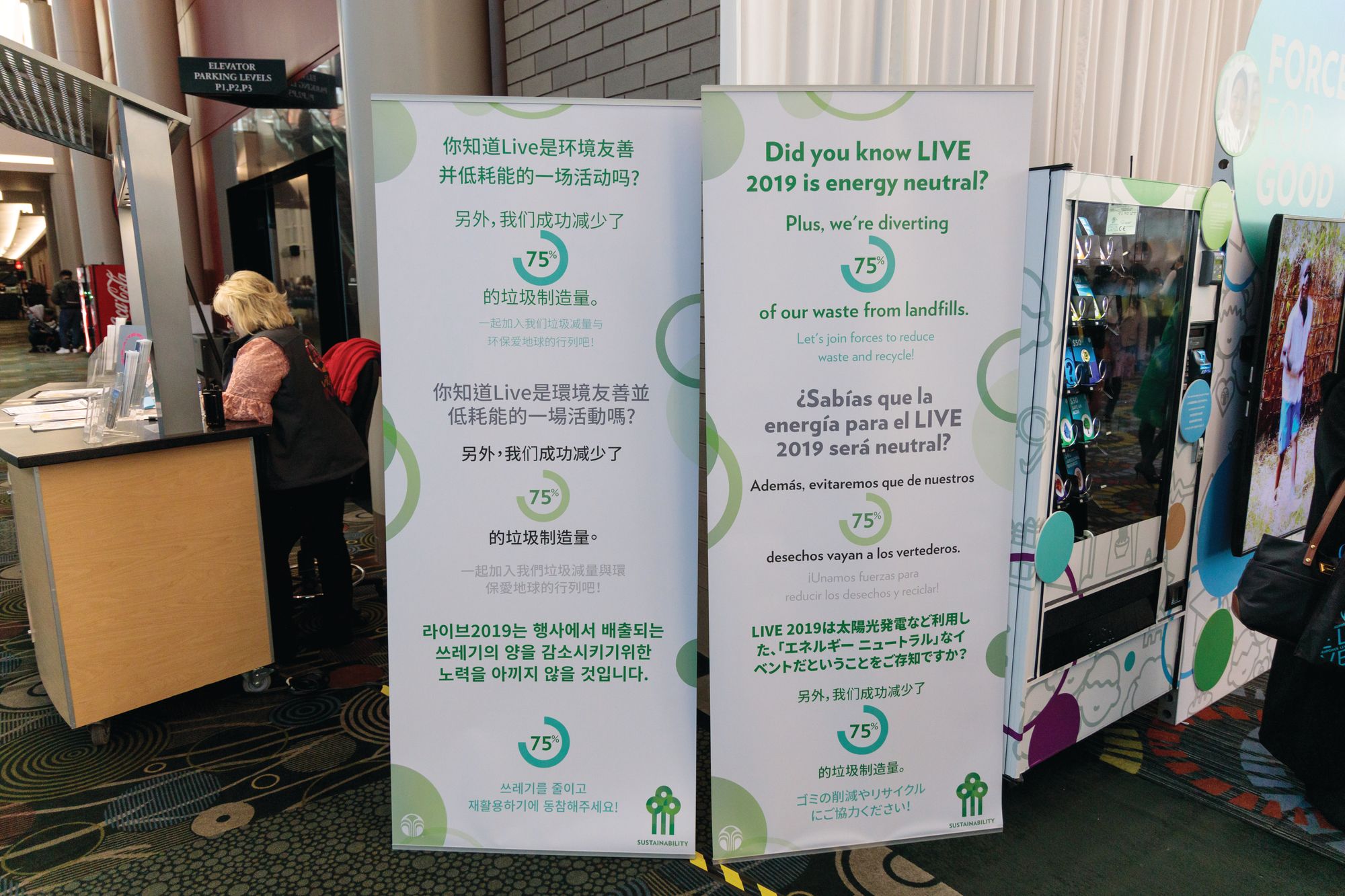 Volunteering
One of these service projects was a cooperative effort with one of the USBC's community partners: Tree Utah. Tree Utah delivered in a big way by perfectly preparing a project appropriate for the circumstances. The tree planting event organized by Tree Utah was held at Sommerset Park in Lehi. It was outdoors, sanitary, socially distanced and everyone was in masks. The efforts of the volunteers added real value, as the park had very little shade. Working in teams of two, the volunteers planted over 30 trees, more than doubling the number of trees at the park. According to Deven Patten, Director of Sustainability for Young Living, Tree Utah "…made it really easy for the volunteers to get outdoors, away from their desk, and be successful." Tree Utah had all the tools needed for volunteers to get the trees in the ground, they taught the volunteers how to transplant trees successfully, and they partnered with the City of Lehi to ensure the trees wouldn't just get planted, but actually survive!
Events like this allow USBC members to make a tangible impact and expand their sustainability network to bring valuable ideas back to their own offices.
Educational Events
During his keynote address during the USBC's Utah Climate Week virtual event, Governor Cox said "When I first learned almost a year ago that the Utah Sustainable Business Coalition was coming together I couldn't have been more excited." He went on to say, "This idea of business really driving sustainability- it's impossible for me to overstate how important this really is. We're seeing changes in the state, we're seeing changes in consumer attitudes, […] which will allow us to continue to grow but to grow in the right way."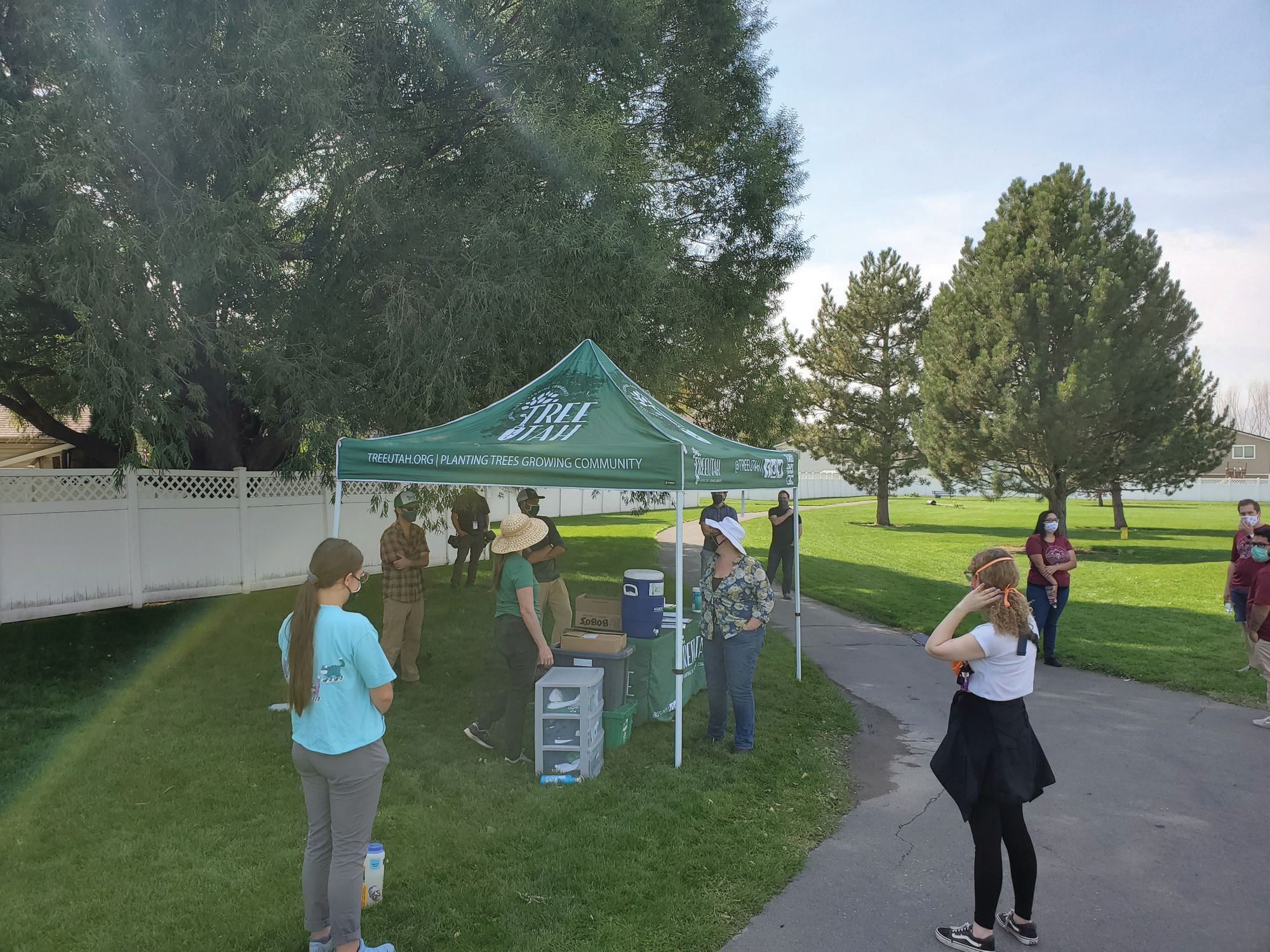 This year, now that we've all settled into our new reality, the USBC will highlight a number of Earth Day events on our calendar. Additionally the USBC will be hosting an event on Friday, April 23rd (the day after Earth Day) for anyone interested in sharing what they learned during the various Earth Day events they attended, and network with others interested in the role businesses can play in making Utah more sustainable.
To learn more about the USBC, to join, or to see our Earth Day event calendar, visit utahsbc.org.  To register for USBC's Earth Day event, you can visit either siliconslopes.com/sustainability or utahsbc.org. We'll hope to see you there and help you in taking your business's next step towards a more sustainable Utah.
---
Hi! The Silicon Slopes team is interested in your feedback. We are asking for a couple minutes to quickly provide feedback on our Silicon Slopes quarterly magazine publication. Click HERE and share your thoughts with us. Your responses will help us improve. Thanks!
---
*Read the latest issue of Silicon Slopes Magazine, Spring 2021