Huntsman Mental Health Institute
SafeUT: The SafeUT and Tip Line is a statewide service that provides real-time crisis intervention to youth through live chat and a confidential tip program via a smartphone app. Licensed clinicians respond to incoming chats and calls 24/7 and provide supportive or crisis counseling, suicide prevention, and referral services.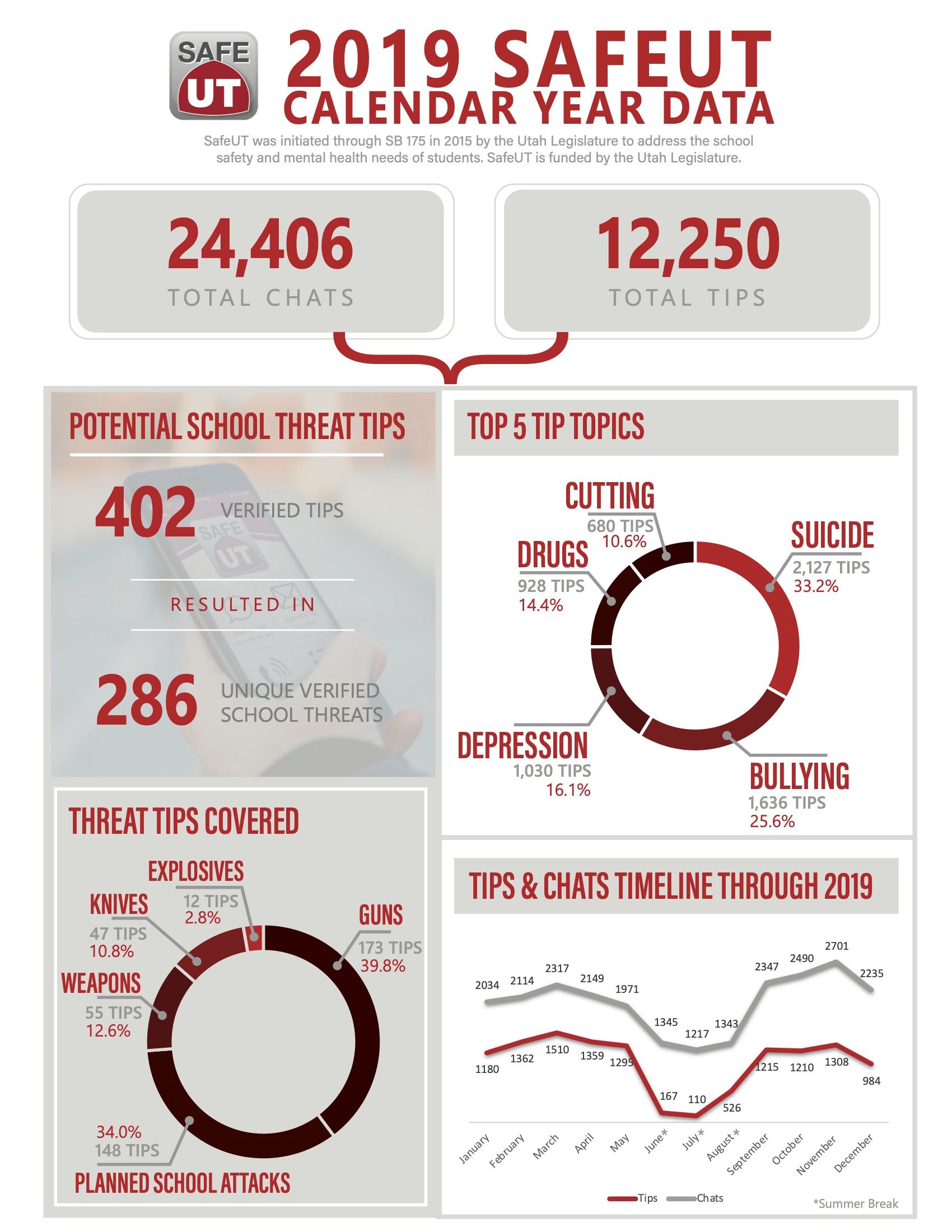 Rural Mental Health Certificate Program: Few new graduates choose to live in areas with the highest mental health needs. This new internet-based certificate program expands expertise of a broad range of local professionals already living in their communities, such as law enforcement, education, and community action, and links them to a consultant hub at UNI. The concept has been designed and piloted with proven success. The next step is to deploy the program across Utah.
COVID-19 Crisis Call Lines: The Utah Crisis Line operates 24/7 across 13 mental health authorities across the state and provides emotional support, suicide prevention, crisis de-escalation, education, guidance support, therapy assistance, referrals, and the mobile crisis outreach team (MCOT) for individuals who are going through a mental health crisis and their friends/family.
SMARTER Program: In partnership with the Huntsman Foundation, a program providing immediate crisis services to higher risk students at the University of Utah.
Salt Lake County Receiving Center: New facility to improve access for underserved, youth and adolescent populations.