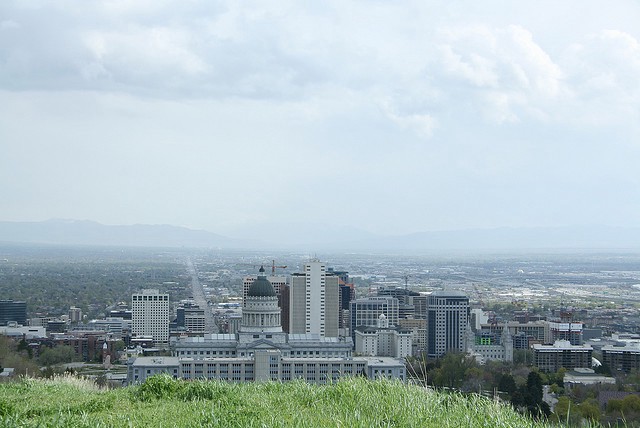 By Joey Ferguson
SALT LAKE CITY — Utah has the seventh fastest growing economy in the U.S. according to Department of Commerce data.
The state recorded 3.4 percent of real gross domestic product growth in 2012, the department's Bureau of Economic Analysis reported. North Dakota was the fastest growing state with 13.4 percent increase followed by Texas with 4.8 percent growth. Connecticut GDP, which had the lowest U.S. ranking, decreased 0.1 percent. Utah is also 11th in employment growth.
http://infogr.am/Fastest-growing-economies-in-the-US
Fastest growing economies in the U.S. | Create infographics
Unemployment in Utah is currently 4.7 percent while the nation's jobless rate is 7.5 percent, according to the Utah Department of Workforce Services. Nonfarm job growth in Utah reached 3.5 percent since last year.
Other national groups are also recognizing Utah's growing economy.
The U.S. Chamber of Commerce Foundation named Utah the third best state in the country for science, technology, engineering and mathematics jobs and the best-performing state in the Enterprising States report released April 2013.
The state placed within the top 10 of 18 different categories, including high-tech share of all businesses, business birth rate and small business lending.
"Retention and growth of a highly skilled talent pool is a crucial factor in sustaining Utah as a high-tech center," the Foundation said in its report. "Utah is increasingly becoming one of the nation's high-tech centers."
Utah ranked second in the Chamber's report in both short- and long-term growth, trailing behind North Dakota.
http://infogr.am/-533155284_1369946542
The job growth stems from the states technology sector, which hires at twice the rate of companies outside of the industry, according to the report.
Related articles