"Professor Susan R. Madsen is considered one of the top global scholars and thought leaders on the topic of women's leadership, has authored or edited six books, and has published hundreds of articles, chapters, and reports. Her research has been cited in the U.S. News and World Report, The Atlantic, The New York Times, Parenting Magazine, Chronicle of Higher Education, and The Washington Post. She is also a regular contributor to Forbes and other local and state newspapers. Dr. Madsen is the Inaugural Karen Haight Huntsman Endowed Professor of Leadership in the Jon M. Huntsman School of Business at Utah State University and serves on many nonprofit and community boards. Her passion is to strengthen the impact of girls and women worldwide."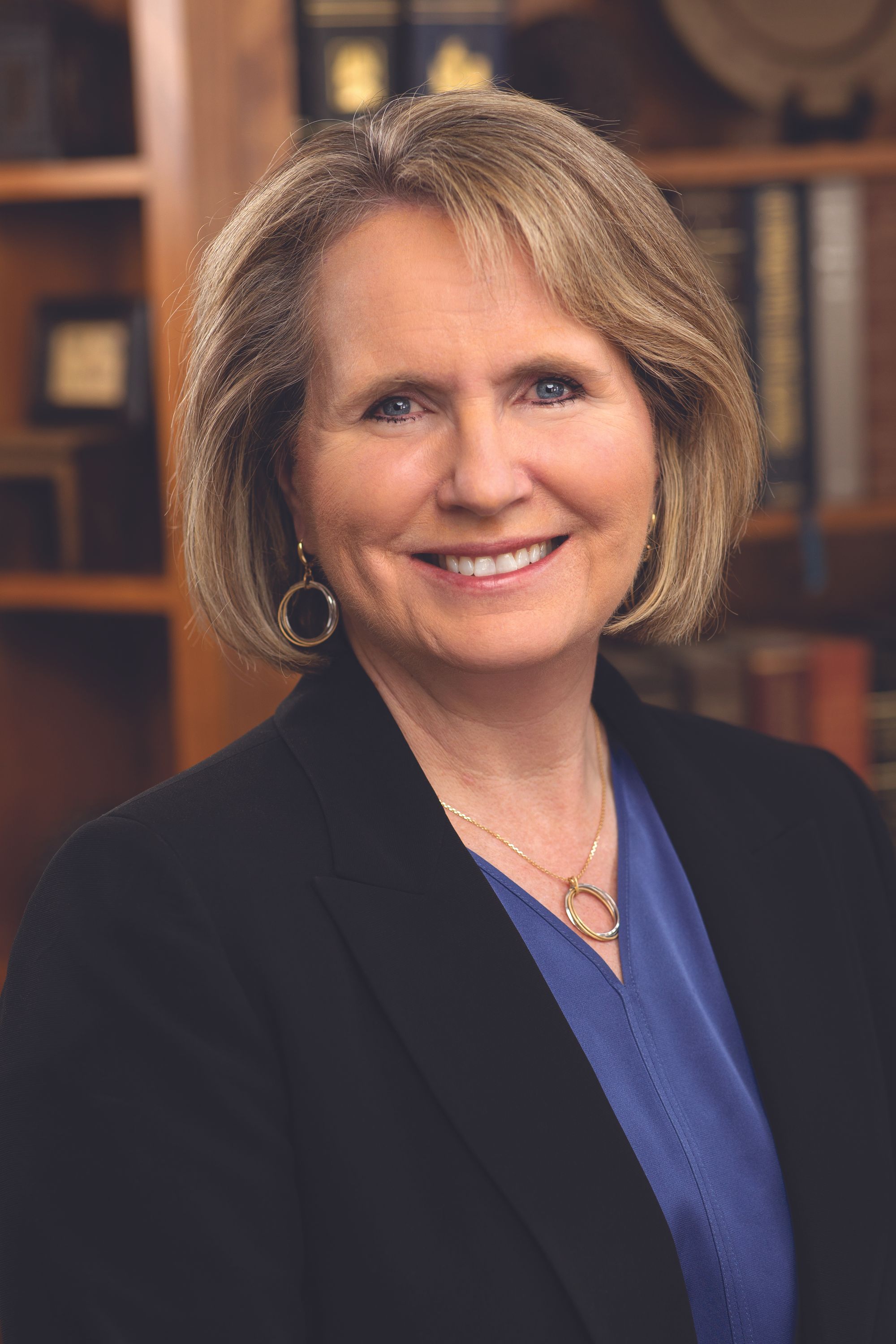 This article was published in the "Feature Section" of the Summit 2021 issue
by Dr. Susan R. Madsen
The COVID-19 pandemic has affected all Utahns in profound ways. Yet, hundreds of national and global reports have concluded that women's employment and careers have been disproportionately impacted during this time. In Utah, the Kem C. Gardner Policy Institute at the University of Utah reported that, from 2019 to 2020, jobs held by women declined at a rate more than double that of men, and unemployment rose more for females than males. Although Utah has experienced a quicker economic rebound this past year compared to other states, women are still struggling in many ways.
The Utah Women & Leadership Project has been doing extensive research on the impact of COVID-19 on Utah women and work (3,542 respondents). In fact, we have published six detailed reports on topics including changes, burnout, and hope; career advancement challenges, childcare and homeschooling; caregiver experiences; resilient mindset and wellbeing; and health impacts. The most compelling finding is that the things that women struggled most during the pandemic are the same things they struggled with before: balancing their careers with unpaid care work. Of course, these work-life balance struggles have exponentially increased since March of 2020—and for many they have ebbed and flowed—nonetheless, the underlying challenges are the same.
A compelling result is that thousands of Utah women are now much clearer on what they want from the company they choose to work for. Women today are seeking to work for companies who care about them, and who show this by offer family-friendly arrangements and policies. What might inviting organizations look like? This article highlights best practices that companies can implement to truly help their employees thrive throughout the pandemic and beyond. Although I intended this article to be lighter and fluffier, it is not. I believe in offering data!
Setting the Stage
To set the stage, I want to share some results of a 2017 study conducted by Kem C. Gardner Policy Institute researchers. They held focus groups across the state to better understand women's challenges and barriers. Simply put, Utah women's top concern was childcare (cost, availability, and quality), with the second being having the flexibility needed to better manage jobs and nonwork responsibilities. The third was monetary benefits, with a focus on health insurance and paid time off (another flexibility concern), and the last was the need for more formal education to help prepare them for better jobs and higher salaries. My own Utah research through the years has confirmed these same concerns.
"Best Places to Work": Family-Friendly Policies, Arrangements, and Support
During the fall of 2020, as the pandemic was raging on, my team (Robbyn Scribner and Michelle Vargas) and I conducted a study to find out the types of flexible and family-friendly arrangements that top Utah companies were offering, as well as the impact these policies are having on companies and their employees. In communicating with 100 Utah employers who had been recognized in "Best Places to Work in Utah" lists, we documented the practices they had implemented to hire, retain, and support their workforce. The following list includes the percentage of the companies who offered each benefit:
92%: remote work/flexibility with work location
86%: flexibility with working hours
75%: paid maternity leave
64%: paid paternity leave
59%: paid family leave
56%: unpaid family leave
55%: tuition reimbursement to employees
47%: transition back-to-work support after maternity leave
44%: part-time roles for higher level positions
34%: "unlimited" PTO
26%: compressed work week program
20%: "Returnships" or other programs for returning workers
17%: childcare support (e.g., onsite childcare, childcare reimbursement, emergency/back-up childcare)
4%: formal job-sharing program
3%: tuition reimbursement for dependents/family members
When we asked the leaders of these "Best Places to Work" if they felt offering these arrangements and policies made a difference, about 94% said they had seen increased employee satisfaction, 80% observed increased employee retention, 72% believed these offerings were linked to increased engagement, 65% to increased productivity, 60% to improved recruitment success/higher quality candidates, 50% see a link to more diverse teams, 47% to more women in high levels of leadership, and 34% to increased profitability. Of course, some companies felt there were challenges related to flexibility policies, but the benefits clearly overshadowed the challenges.
Utah Companies: Family-Friendly Policies, Arrangements, and Support
Now, back to the research data we collected in our large study with 3,542 Utah women on the impact of COVID-19 on their work. We collected our data in January 2021 from women who worked for a myriad of companies all over the state—most likely from the worst to the best. What did we find about how companies were supporting women and families during the pandemic?
54.2%: Increased flexibility in work location
41.6%: Increased flexibility in working hours
27.6%: Free mental health counseling
20.4%: Increased paid sick leave
18.1%: Personal well-being and enrichment program
14.7%: Health checks and healthcare services
11.3%: Increased paid family leave
11.1%: Increased paid time off
10.1%: Job training and re-skilling
9.1%: Changed performance review process
7.9%: Increased unpaid time off/job protection
6.5%: Increased unpaid sick leave
6.4%: Stipends to offset costs of working from home
6.2%: Increased unpaid family leave
5.7%: Parenting and homeschooling resources
4.9%: Additional childcare support or resources
4.0%: Additional caregiver support or resources
4.0%: Emergency loan grants
3.5%: Bereavement counseling
Connecting the Dots
I will connect a few of the dots here, but I encourage you to compare the two lists—even though they are somewhat different—and you can see how your company is doing. Now, in comparing the top four areas of the two bulleted lists, how do Utah companies stack up?
Childcare: Only 17% of top companies provide any childcare support (e.g., onsite childcare, childcare reimbursement, emergency/back-up childcare), while only 4.9% of companies more generally offer children support or resources and 4% caregiver support or resources. Utah companies are still unaware or unwilling to even offer resources to their employees, which could include a wide variety of helps. Childcare is quickly becoming a public issue in the state that will need to be addressed.
Flexibility: The pandemic has forced companies to start offering more flexibility in work locations and hours, which has been helpful to Utah women. Although there is more room for improvement, companies are rising to the challenge. Keeping flexible options, even after the pandemic has ended, will be important for women—and men—managing work and life.
Monetary Benefits (healthcare/paid time off): Healthcare coverage has always been important to women and families and will continue to be essential. Many top companies are embracing paid maternity, paternity, and family leave, while companies more broadly have not.
Education: The majority (55%) of "Best Places to Work" companies in Utah are offering employees tuition reimbursement for college and university certificates and degrees, while only 3% are offering this for family members. Although we did not collect the data, we assume substantially fewer companies offer reimbursement. Yet in our statewide COVID study, we found that more education was of utmost importance to those with less education and who are employed in front-line and supervisory positions.
As women are now clearer on what they want from employers, Utah companies have the opportunity to be more strategic on how they recruit, retain, advance, and support women. And this includes offering flexible and family-friendly policies and arrangements. Becoming an employer of choice can help companies succeed in all ways—include financially. I believe that as our companies better attract and retain women, Utah's robust economy will become even stronger.
---
Hi! The Silicon Slopes team is interested in your feedback. We are asking for a couple minutes to quickly provide feedback on our Silicon Slopes quarterly magazine publication. Click HERE and share your thoughts with us. Your responses will help us improve. Thanks!
---
*Read the latest issue of Silicon Slopes Magazine, Summit 2021